As Austrian delegate of the European Peptide Society (EPS) it is our goal to serve the Austrian Peptide Society as a national contact point and help organize events for scientific exchange. To establish and grow a lively community in the field, we have established regular Austrian Symposia on Peptide Science with contributions from EPS members and other interested scientists.
Final Announcement
The 7
th
Austrian Peptide Symposium will be held on the 7th of December 2017 at the Van Swieten Symposium Hall
in Vienna
.
The preliminary program can be downloaded
here
. Hard-copies will be provided on the day!
Topics to be covered:
Peptide Chemistry and Synthesis

Bioactive Peptides

Peptide Imaging

Structure-Activity Relationship and Pharmacology
Confirmed Speakers:
Norman Metanis (Hebrew University of Jerusalem, Israel)
Martina Marchetti-Deschmann (Technical University of Vienna, Austria)
Roderich Süssmuth (Technical University of Berlin, Germany)
Oleg Melnyk (CNRS Lille, France)
Jan Tytgat (KU Leuven, Belgium)
Lachlan Rash (University of Queensland, Australia)
Giorgio Marini (CEM GmbH)
Registration is now open, please click
here
.
Payment (€30 regular, €15 students) can be made online via
secure credit card payment
system or in cash at the registration desk in Vienna.
For accomodation please contact
Hotel Boltzmann
,
Hotel-Pension Bleckmann
or
Hotel Regina
.
We would like to thank our exhibitors and sponsors for their support: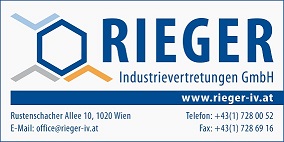 For sponsorship and exhibition opportunities please contact the organizers!
6th
Austrian Peptide Symposium in 2016:
Thank you to everyone who participated and contributed to have such a great meeting in Vienna.
Download the reports from the 2011-2015 and the 2016 meetings.
Download a report about Peptide Science in Austria.
Further information to our meetings can be found in the EPS newsletters.
For more information and involvement in future meetings please contact:

Dr. Christian Gruber
Tel.: +43-(0)1-40160-31390
Email:
christian.w.gruber@meduniwien.ac.at
To be become a member of the EPS (free-of-charge), please follow the link:
---