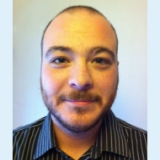 Keywords
Fiber Optic Technology; Lasers, Solid-State; Microscopy, Confocal; Microscopy, Fluorescence, Multiphoton; Optical Fibers; Optical Imaging; Spectrum Analysis, Raman; Tomography, Optical Coherence
Research group(s)
Drexler Lab
Head: Wolfgang Drexler
Research Area: The vision of the DrexlerLab is to establish a novel generation of optical imaging platform with the potential to revolutionize fundamental biological research as well as medical diagnosis.
Members:
Research interests
My main research focus is to develop label-free nonlinear optical imaging techniques to improve early diagnosis of diseases in preclinical research. I'm particularly focused on nonlinear frequency conversion, nonlinear microscopy, and multimodal imaging for biomedical applications.
Techniques, methods & infrastructure
Raman spectroscopy/imaging, Coherent Raman (CARS, SRS) imaging, frequency conversions (SHG, SFG, THG) imaging, multiphoton imaging, customized laser scanning microscopes, optical fibers, Ti:sapphire lasers.