---
Master your Ph.D. application
by Güneş Dereli
Photo by: Melissa Zenker
It was clear to me from the start that I would do my Ph.D. abroad. During my research into Ph.D. programs, I discovered a very interesting Ph.D. position in the field of cardiovascular biology that was advertised by MedUni Vienna. From that point on, everything went rather quickly. After some good preparation, the online application was easy to complete. A successful online interview was followed by a short visit at MedUni Vienna. During my visit, I had the opportunity to meet with the faculty and reseachers in person, as well as to learn more about their research. I am happy that I have found a suitable PhD position and supervisor for me here. Therefore, I would like to share my knowledge and experience with other potential PhD students.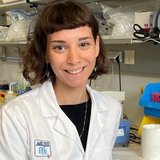 Here are my tips for a good PhD application:
Pay attention to application deadlines and start to prepare your documents and yourselves accordingly, don't leave anything to the last minute.
Decide the field you want to specialize as it will be what you are going to do for a couple of years.
Apply to the programs that you are really interested in and prepare a good application
Instead of spending your time by sending several applications to the programs you wouldn't be happy with. Spend your timestrategically on preparation of the application for the ones you really want.
Don't only look for the institution and subject but also for the supervisor. Try to familiarize yourself with the Works previously done.
Think about your carreer goals and what you want to achieve at the end.
Highlight your achievements and relevant qualifications. Noone expects from you to have all the knowledge and qualities, but make sure that the ones you have are understood.
Work on your resume and motivation letter. Make sure that every thing you have done and you want to do is clear. Make sure that both papers seem organised and well written.
Make your CV and motivation letter read to other people to get opinions for improvement.
Make sure you have a propper pıcture of yourself.
Be yourselves and honest during the interviews (being friendly and polite counts a lot as you want to convinve them from your personality).
You are also in the position of selecting, don't hesitate to ask questions in the end.
Prepare for your answers to the general questions like what are your strengths, weak points, why you want to do a PhD.

Most importantly, believe in yourselves and don't get intimidated. Everyone learns during
the journey.