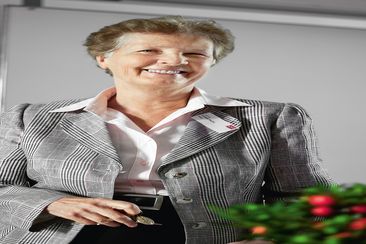 In der Veranstaltungsreihe "Lebenswege" kommen Persönlichkeiten zu Wort, die in der Medizin Außergewöhnliches geleistet haben. Diesmal spricht Sylvia Knapp mit der ehemaligen Leiterin des Instituts für Humangenetik an der MedUni Wien Christa Fonatsch.
Program
18:00 Uhr
Christa Fonatsch im Gespräch mit Sylvia Knapp
Ab 19:30 Uhr
Networking mit kleinem Imbiss
Christa Fonatsch
Die ehemalige Leiterin des Instituts für Humangenetik der MedUni Wien kann als Vorreiterin der Präzisionsmedizin gelten. Sie betrieb zytogenetische, molekulargenetische und tumorzytogenetische Diagnostik sowie genetische Beratung und entdeckte in ihrer Forschung spezifische Anomalien an Chromosomen, die mit bestimmten Prognosen bei Leukämieerkrankungen einhergehen. Das ermöglichte die Entwicklung von gezielten Therapien und markierte den Anfang des Begriffs Präzisionsmedizin.
Die 1943 in Graz geborene Christa Fonatsch habilitierte sich 1979 an der Medizinischen Hochschule in Hannover im Fach Humangenetik und trat 1983 eine C3-Professur am Institut für Humangenetik der Medizinischen Hochschule Lübeck an, wo sie in den folgenden Jahren ihre international renommierte "Arbeitsgruppe Tumorzytogenetik" leitete. Im Jahr 1995 zog es sie zurück nach Österreich, wo sie als ordentliche Professorin für Medizinische Biologie die Leitung des Instituts für medizinische Biologie an der Universität Wien übernahm und das Institut für Humangenetik aufbaute. Seit ihrer Emeritierung 2010 konnte sie zahlreiche Ehrungen in Empfang nehmen und war u.a. auch Universitätsrätin der MedUni Innsbruck.
Sylvia Knapp
Die Professorin für Infektionsbiologie an der Universitätsklinik für Innere Medizin I an der MedUni Wien leitet seit 2006 ihr eigenes Forschungslabor für Infektionsbiologie in Kooperation mit CeMM (Research Center for Molecular Medicine of the Austrian Academy of Sciences). Nach ihrem Medizinstudium in Wien und Berlin spezialisierte sich Sylvia Knapp auf Innere Medizin und absolvierte ihr PhD-Studium an der Universität Amsterdam.
Registration
Wir ersuchen um Anmeldung bis 2. Dezember 2019 unter anmeldung-alumni-club@meduniwien.ac.at
---