The masters's degree programme in Molecular Precision Medicine is a joint program of the Medical University of Vienna and the University of Vienna. The program is dedicated to an understanding of human pathogenesis and the treatment of disease at a molecular and mechanistic level.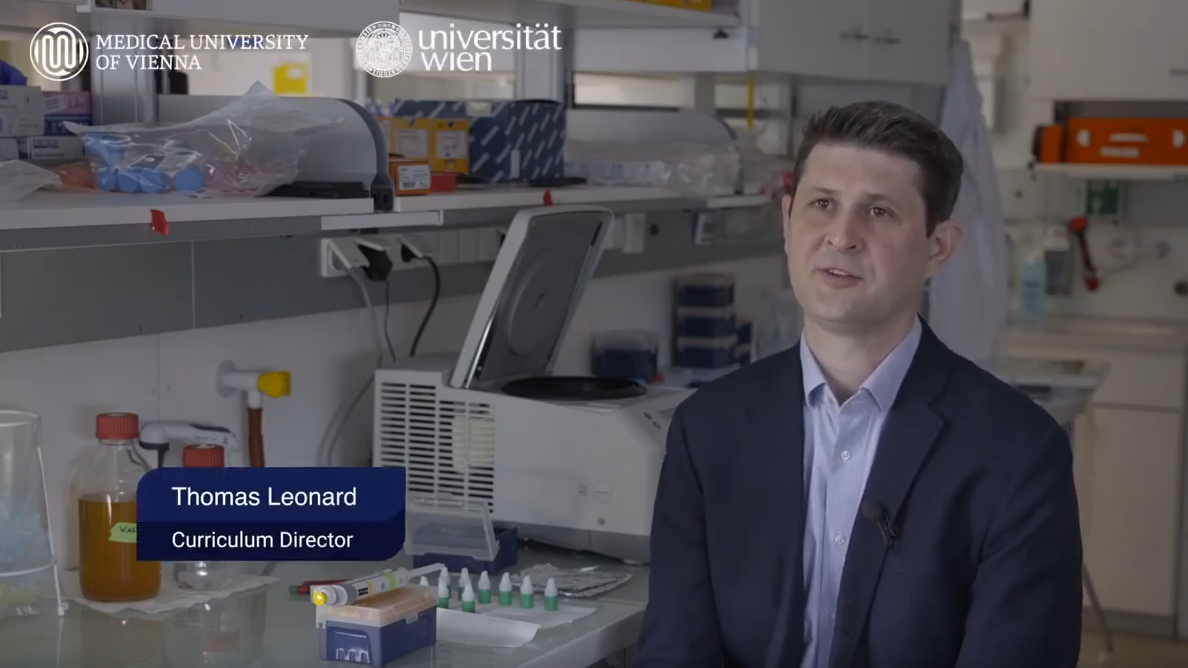 The course brings basic, translational, and clinical scientists together with doctors to educate students in the opportunities, challenges, and future perspectives of precision medicine.
---
In Cooperation with
---
---
Career Opportunities
Graduates of the MSc in Molecular Precision Medicine will be qualified to pursue careers in basic, clinical, or translational biomedical research, either in academia or industry, armed with a deep molecular and mechanistic understanding of human disease.
Graduates will have core competencies in bioinformatics, including programming, data mining and interrogation, and statistical analysis that will allow them to pursue careers in data science.
Graduates will also have a basic knowledge of clinical presentation, the processes of target identification, drug development, manufacture, and clinical testing, and the evaluation of therapeutics that will enable them to bridge the gap between the bench and the clinic.
Finally, graduates will be familiar with the ethical and socio-economic issues associated with the practice of precision medicine in the domain of public health.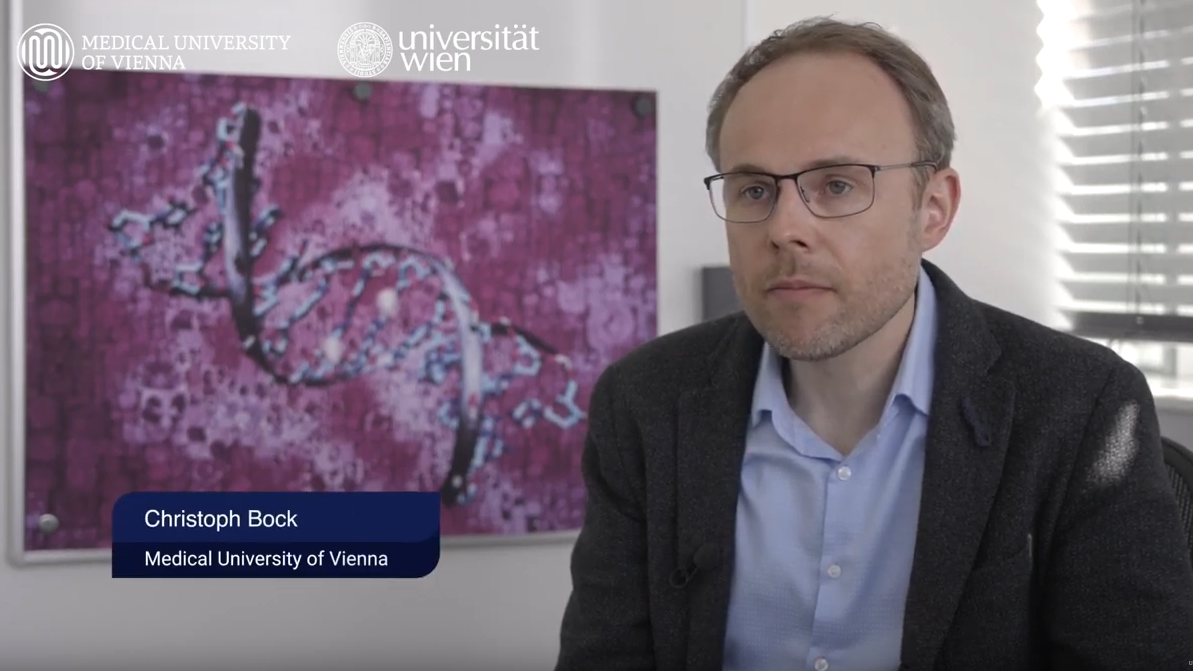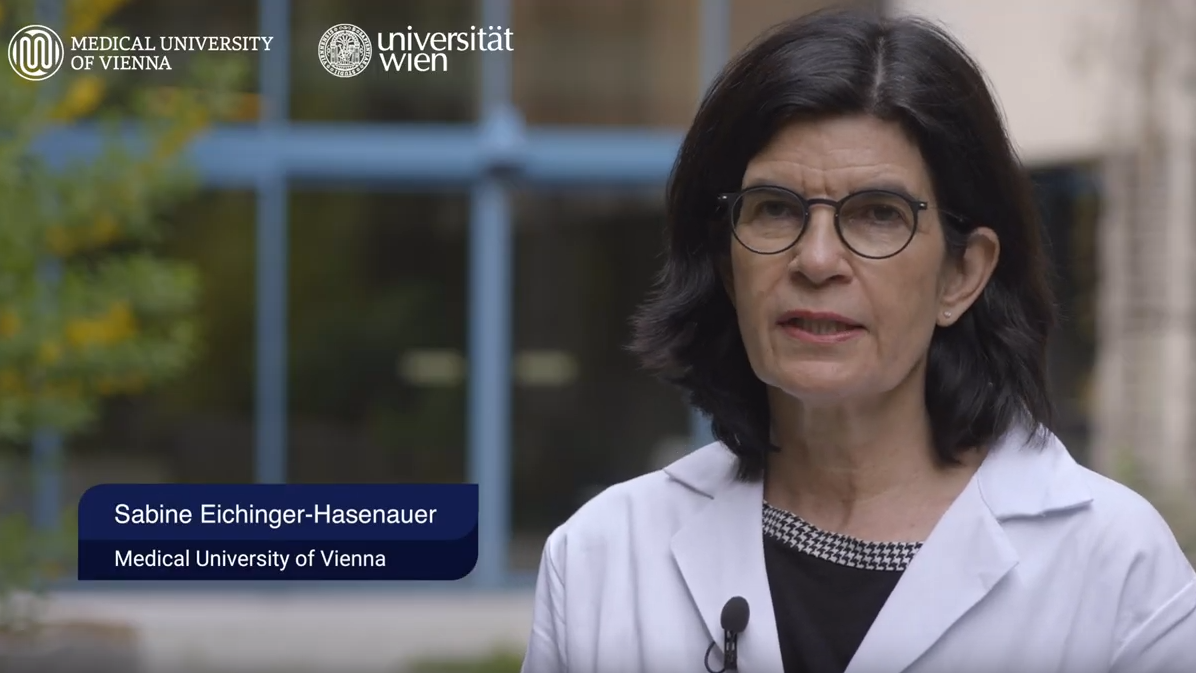 ---
Study path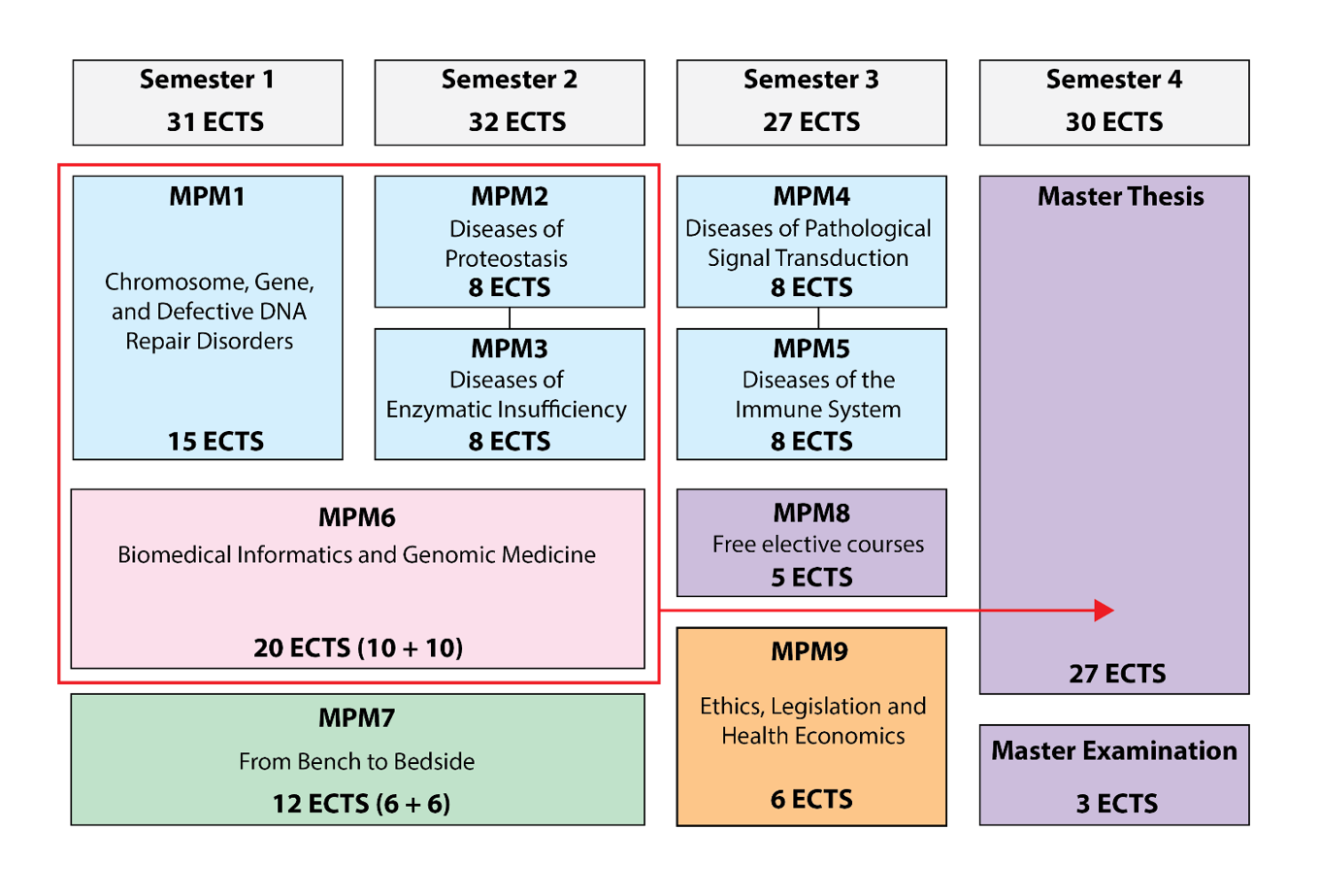 ---
Admission requirements
Completed bachelor degree in the biological sciences or medicine from an accredited University or higher-education establishment.
Basic knowledge and competencies in Molecular Biology.
Working knowledge of English (B2 level, Common European Framework of Reference).
---
Admissions procedure
Written application
A written application comprising the following parts is to be submitted online:
Academic curriculum vitae
Personal motivation statement (max. 500 words)
Short essay (max. 500 words) on the following subject: 'Discuss a recent example of the value of Molecular Precision Medicine in treating disease'
You will need to upload the following documents to complete your application:
Bachelor (and, if applicable, post-bachelor) degree certificate(s)
Academic transcripts
Certificate of English language proficiency
Contact details for one academic reference letter
Interview
Candidates will be shortlisted for interview on the basis of the written applications. Shortlisted candidates will be expected to participate in a 30 min online interview comprising three parts:
Description of research project / course of study undertaken (5 min + 5 min questions)
Presentation of a recent paper in the field of Molecular Precision Medicine (5 min + 5 min questions)
Motivation and career goals (10 min)

Deadline for next admissions call is June 11th 2021.
---
Legal basis
You can find detailed information on the master's program "Molecular Precision Medicine" as well as the requirements and admission procedure in the following documents: