Health plays a decisive role in life from birth. It forms the basis for developing our full potential.
MedUni Vienna performs internationally acclaimed services in the training of doctors, in researching diseases and in the best possible treatment of patients.
As one of the most important biomedical research institutions in Europe and along with Austria's most important healthcare providers, the Medical University of Vienna directly implements the latest results of research: In the 'triple track' of research, education and patient care.
---
Patient Care in a Triad with Research and Education
MedUni Vienna and AKH Wien (Vienna General Hospital) are closely related to one another. Around 1,500 doctors from MedUni Vienna treat several hundred thousand patients a year (over 100,000 inpatients, around 540,000 outpatients) at one of the largest hospitals in the world and are involved in teaching at the Medical University of Vienna alongside top-level medical research.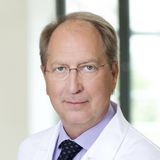 A significant basis of this success is formed by the exemplary combination of research, education and patient care at a university hospital. This produces numerous advantages for MedUni Vienna and its researchers, teachers, students and not least the concerned parties.
Vienna as a Center for Medical Care
The Medical University of Vienna offers patients treatment based on latest research findings – including for rare diseases. Appropriate specialists for all areas can be found here. University departments treat patients using the latest findings and modern medical instruments.
MedUni Vienna services make the Austrian capital one of the leading international centers in terms of number of visitors and success rates, including for heart and lung transplants. For example more than 100 lung transplants are carried out at the Clinical Department for Thoracic Surgery each year.
---
Be, Get and Stay Healthy
The university's medical provision is appropriately extensive and well-founded based on or supported by the latest research results of MedUni Vienna. It serves the general public and can be used by anyone.
Patient Treatment
Patients are treated at Vienna's university clinics based on the latest research findings. At the same time findings from clinical routine are reintegrated into research, e.g. through clinical studies.
Publications
In addition to students' theses and research results from academics, the institutes, centers and departments of MedUni Vienna regularly issue noteworthy publications and international studies on various topics related to medical science.
Apps
MedUni Vienna also operates the Austrian pollen monitoring service and, in conjunction with Austrian Cancer Aid, the first German-language app for cancer patients.