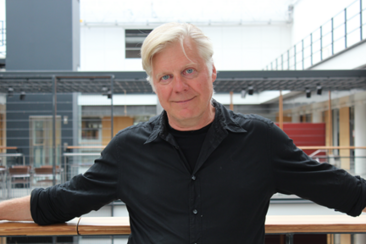 | | |
| --- | --- |
| Speaker: | Juha Klefström, Finnish Cancer Institute, Helsinki University Hospital and University of Helsinki |
| Title: | "Activating resident tumor immunity through MYC-directed synthetic lethal strategies" |
| Date: | Monday, September 18, 2023, 11.00 |
| Venue: | Lecture Hall B1, Borschkegasse 4a |
| Host: | Juliane Winkler |
Juha Klefström is a renowned scientist who has made significant contributions to the field of basic and translational cancer research.
Klefstrom lab's primary research goal is to develop new cancer therapies by exploiting specific oncogene signaling pathways that render cancer cells vulnerable to programmed cell death. The lab has developed various patient-derived ex vivo culture and in vivo mouse model systems to understand how oncogenes reprogram the cell metabolism, epithelial plasticity and cell death machinery to drive tumorigenesis. Klefstrom lab also focuses on the development of new therapeutic approaches that would selectively kill cancer cells and simultaneously activate tumor immune microenvironment through modulation of immunometabolism and immunogenic cell death.
---