All News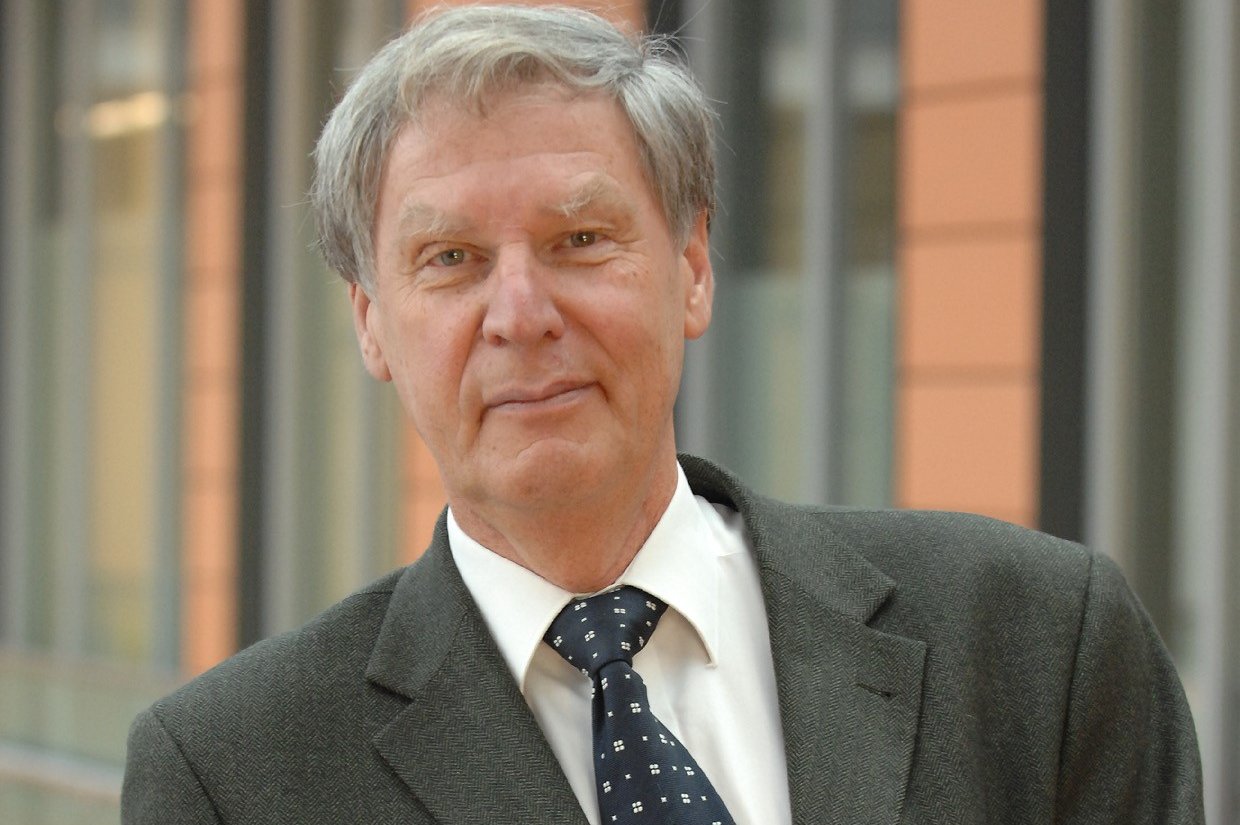 (Vienna, 22-12-2022) Christoph Huber, vaccination pioneer, co-founder of BioNTech and member of the Scientific Advisory Board of MedUni Vienna, has been awarded the Werner von Siemens Ring 2022. The Werner-von-Siemens Ring is a prestigious German award for personalities who have significantly advanced technical science through their achievements or who have opened up new paths as researchers. The ring was awarded by the Werner-von-Siemens-Ring Foundation at a ceremony at the Berlin-Brandenburg Academy of Sciences and Humanities.
Christoph Huber, together with the BioNTech team consisting of Katalin Karikó, Uğur Şahin and Özlem Türeci, was awarded for opening up mRNA technology, which has thus provided access to a new era of medical practice. This technology is generally known mainly through vaccines for the protection against corona viruses. However, the potentials - e.g. for cancer therapy and the fight against infectious diseases - are far from exhausted with this.
Stefan Hell from the Max Planck Institute for Multidisciplinary Natural Sciences was also awarded for the development of nano-microscopy, which allows a view of the molecular level in living cells.
About the person
Christoph Huber is a haematologist, immunologist, oncologist and member of numerous boards and committees. In Innsbruck he established stem cell transplantation and an immunotherapy programme, as well as a leading international centre for immuno-oncology and stem cell transplantation in Mainz. Together with Uğur Şahin and Özlem Türeci, he founded the company Ganymed in 2001, which develops monoclonal antibodies against tumour antigens, BioNTech in 2008, which researches genetically modified defence cells, mRNA-encoded antibodies and mRNA vaccines, among other things, and produced the first approved Covid-19 vaccine, and the non-profit translational oncology institute TRON in 2010.

In the summer of 2021, Huber was awarded the prestigious Carl Friedrich von Weizsäcker Special Prize by the National Academy of Sciences Leopoldina for his commitment to cancer immunotherapy in basic research and translation, the results of which have also favoured the development of mRNA vaccines. Since October 2021, Huber is a member of MedUni Vienna's six-member Scientific Advisory Board.
---