All News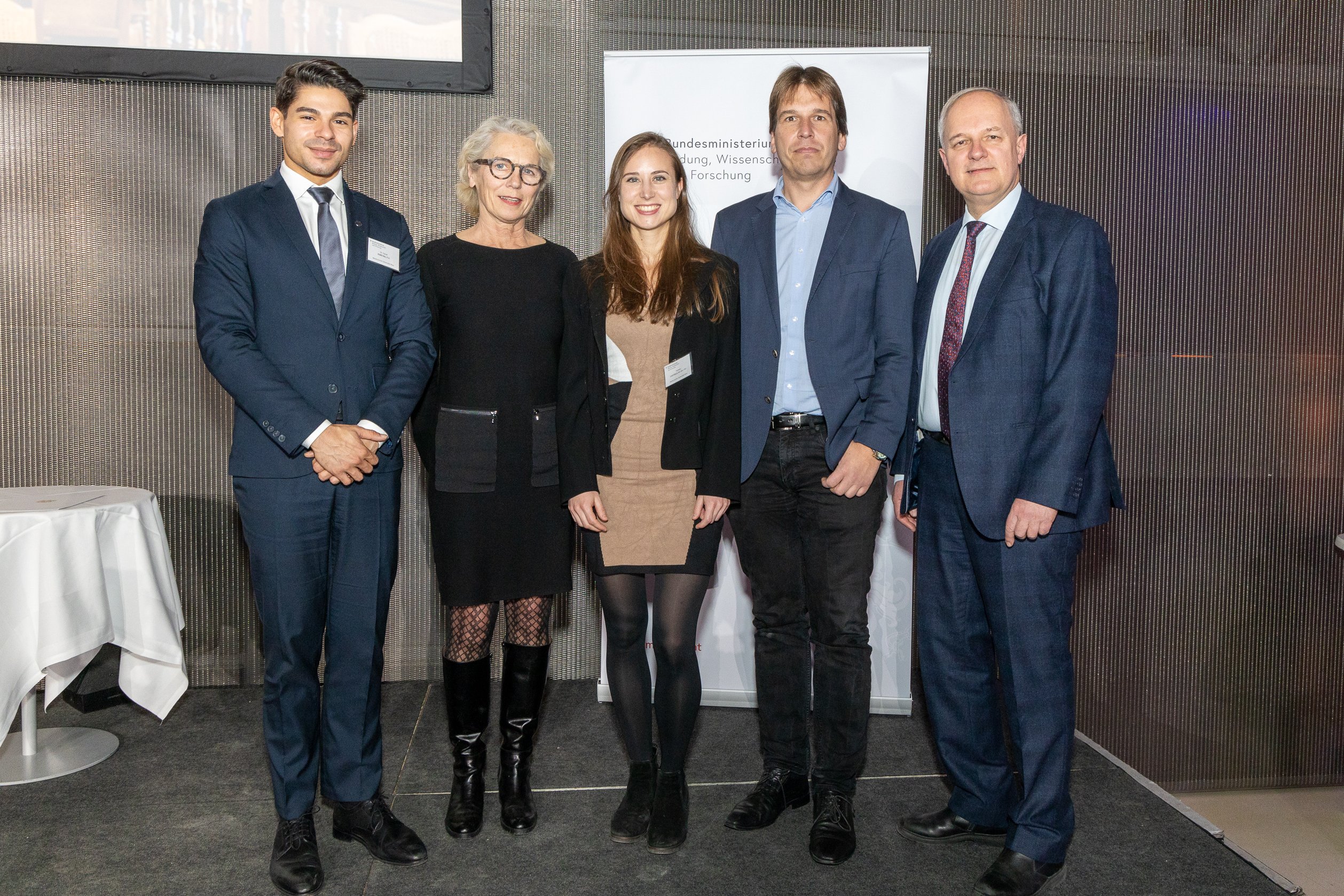 (Vienna, 27 December 2022) Tamara Casteels and David Pereyra were distinguished with the Award of Excellence from the Ministry of Science for their superior final theses at MedUni Vienna.
Since 2008, the Award of Excellence from the Federal Ministry for Education, Science and Research has been presented to the 40 best graduates of doctoral studies at science and art universities for the previous academic year. The nominations for this award are provided by the universities.
Tamara Casteels received the award for her doctoral thesis titled "Elucidation of molecular mechanisms regulating insulin expression in pancreatic islet cells". In the context of this work, she successfully identified and characterised chemical and genetic factors that can induce the beta cell identity in diabetic and non-beta cells.
Tamara Casteels completed her studies in the PhD programme (UN094) Molecular Signal Transduction at the CeMM (Supervisor: Stefan Kubicek).
David Pereyra received the distinction for his doctoral thesis titled "Investigation of haemostatic biomarkers for risk prediction in selected human diseases". The studies included in his dissertation substantiate the relevance of predicative biomarkers for the improvement of patient treatments. In addition, it was possible to resolve physio-pathological associations of haemostatic biomarkers with liver regeneration on one hand and CAC (COVID-19 associated Coagulopathy) on the other.
David Pereyra completed his studies in the PhD programme (N094) Vascular Biology at the Institute for Vascular Biology and Thrombosis Research at the Centre for Physiology and Pharmacology and at the University Hospital for General Surgery (Supervisors: Alice Assinger and Patrick Starlinger).
---