All News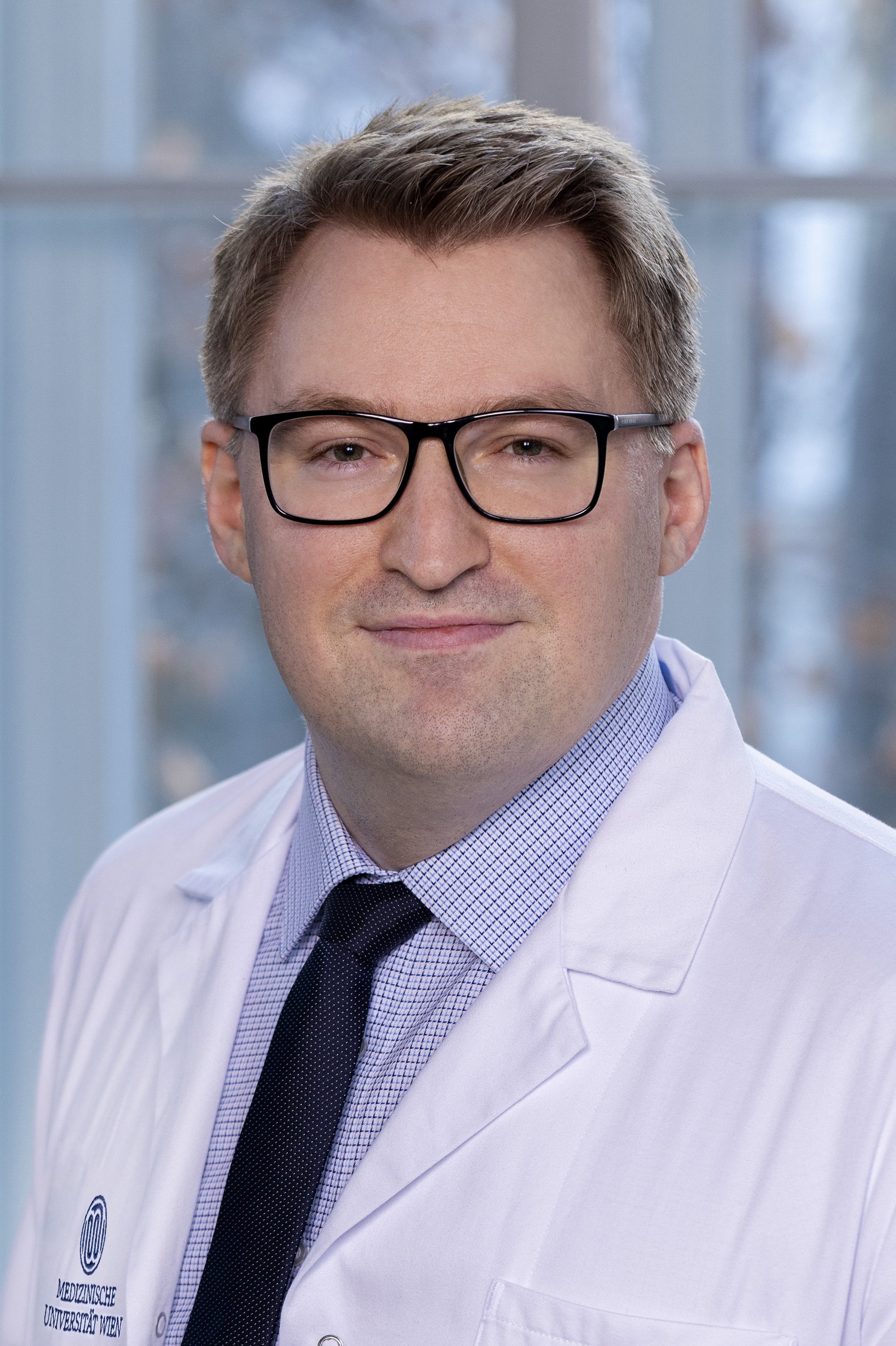 (Vienna, 25 July 2022) Johannes Klopf from the Division of Vascular Surgery at the Department of General Surgery and the Surgical Research Laboratories of MedUni Vienna has received the "Hans and Blanca Moser Funding Award in the Field of Cardiovascular Research" for 2022.
Johannes Klopf was recognised for his study entitled "The prognostic impact of vascular calcification on abdominal aortic aneurysm progression". Abdominal aortic aneurysm (AAA) is a common cause of death and, currently, the only clinically applied predictor of disease progression is maximal aortic diameter. Regular monitoring is critical, because the risk of rupture correlates with aneurysm size. Vessel wall calcification and its impact on AAA expansion have hitherto been insufficiently explored. This scientific paper, published in the esteemed "Journal of Vascular Surgery", showed for the first time that there is an inverse relationship between increased abdominal vessel wall calcification and short-term AAA progression. It was therefore demonstrated that fast-growing AAA exhibits significantly reduced vessel wall calcification. Vessel wall calcification is thought to stabilise the aneurysmal wall, thereby protecting it from progressive AAA expansion. It was also found, using a mathematical log-linear model, that AAA progression can be accurately predicted based on current aortic diameter and vessel wall calcification. This may therefore have a positive impact on rupture risk, mortality, morbidity, and medical costs.
About Johannes Klopf
Johannes Klopf studied medicine at the Medical University of Vienna and molecular biology at the University of Vienna. He subsequently completed a PhD in "Vascular Biology" at the Medical University of Vienna. He is currently pursuing specialist training in general and vascular surgery at the Division of Vascular Surgery of the Department of General Surgery. His primary scientific focus is on translational research in the field of surgical animal studies and the supervision of randomised clinical trials. His scientific activities have already won him various lecture and poster prizes at national and international conferences. Alongside his research work, Johannes Klopf is involved in teaching on MedUni Vienna's medical course and acts as a supervisor for various diploma theses.
About the Hans and Blanca Moser Funding Award
The actor Hans Moser established the Hans and Blanca Moser Foundation to support medical specialists working in the field of cancer and cardiovascular disease. The aim of this endowed award is to encourage and recognise outstanding scientific publications in the field of cardiovascular research. The funding award is offered on an annual basis by the Hans and Blanca Moser Foundation together with the Austrian Cardiology Society.
---