All News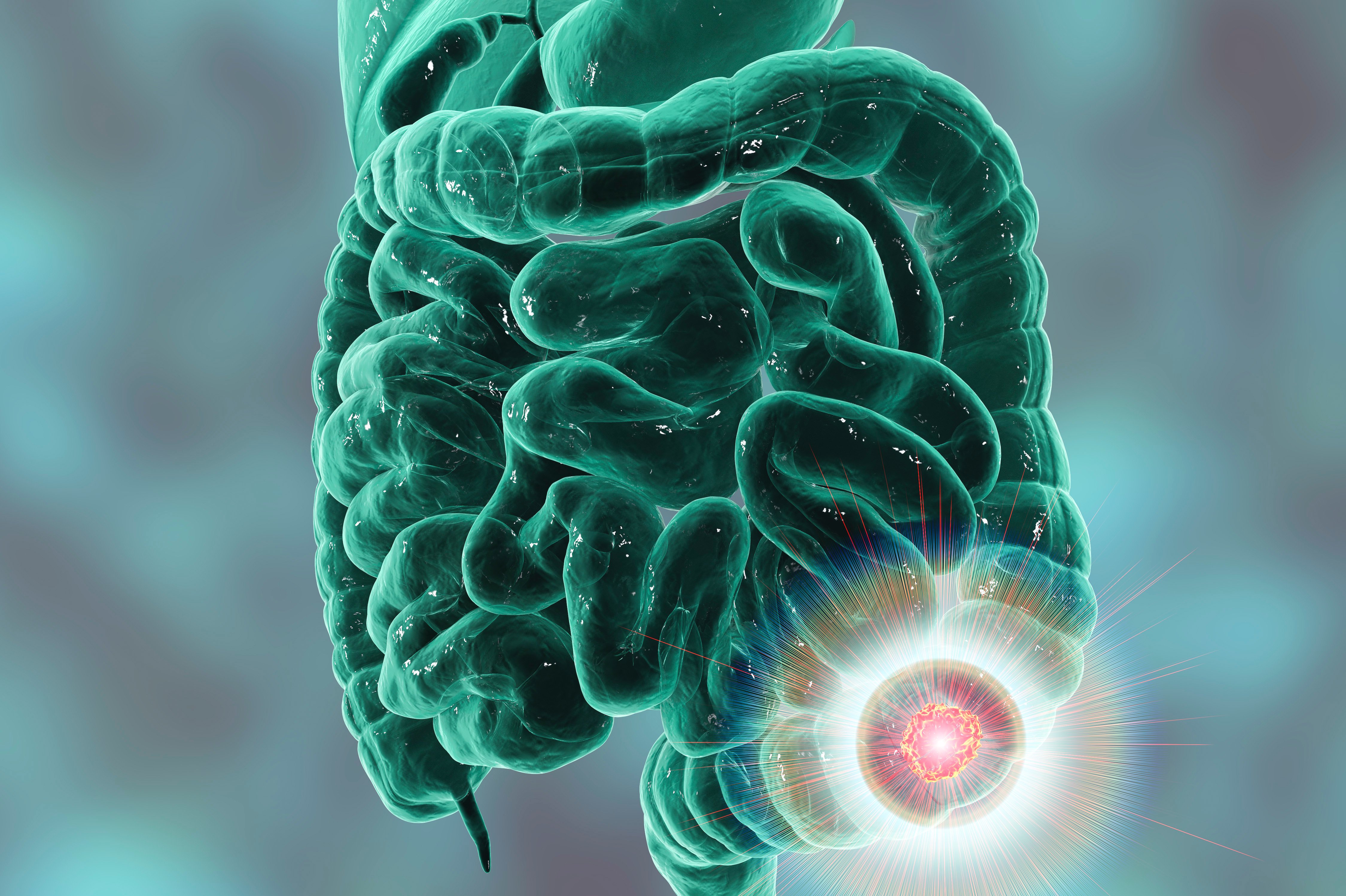 (Vienna, 4 May 2023) A global study led by Gerald Prager of the Department of Medicine I and the Comprehensive Cancer Center (CCC) Vienna, a joint MedUni Vienna and University Hospital Vienna facility, and co-workers has demonstrated that the prognosis for patients with metastatic colorectal cancer can be significantly improved. The new treatment standard, comprising a combination of targeted treatment and oral chemotherapy, is expected to start benefiting Austrian patients very soon. The study has just been published in the New England Journal of Medicine.
Every year, about 4,500 people in Austria are diagnosed with colorectal cancer. In about 1,200-1,400 of these cases, third-line therapy is also required due to advanced metastasis. And for these particular patients, there have been decisive advances in treatment in recent years. An international clinical trial led among others by Gerald Prager from the Division of Oncology at the Department of Medicine I has shown that a new treatment concept can prolong survival for patients with metastatic colorectal cancer. This treatment, which can be seen as the new standard for pre-treated patients, has already been adopted in US guidelines and is expected to be approved in Europe by the European Medicines Agency (EMA) soon.
The SUNLIGHT study, a global, prospective, randomised phase 3 study involving around 500 pre-treated patients worldwide, with Prager playing a leading role in the study design, was conducted at several centres in Austria, among other locations. The study combines the previous standard targeted therapy with trifluridine/tipiracil plus bevacizumab, an antibody that stops the cancer forming blood vessels. This antibody, known about for around 20 years now, is also used in earlier lines of treatment for colorectal cancer.
Major breakthrough in survival and quality of life
The combination of targeted therapy with chemotherapy led to a significant improvement in the patients' prognosis. The benefits were shown to extend across all of the patient groups in the study, regardless of age, gender, location of the primary tumour, pre-treatments and the tumour's molecular characteristics. Due to the good tolerability of the antibody with oral chemotherapy, the patient's general condition is maintained significantly longer than was the case with the previous standard treatment. "Usually we see incremental successes through combinations of therapies, but this represents a major step forward, both in terms of survival probability and quality of life," said Prager, who is also the lead author of the study. The only notable side effect is a slightly increased possibility of developing anaemia, but the condition is easily treatable for internal oncologists.
Treatment largely takes place at home
The new combined treatment is mostly conducted on an outpatient basis. Patients take the oral chemotherapy in tablet form at home, and receive the antibody every 14 days during a 15-30 minute infusion in the oncology day clinic. In addition, patients must have their blood screened once a month. "It is nice when you can demonstrate through a randomised large-scale international trial that your research leads to a significant improvement in patient prognoses, while also maintaining their quality of life, and that this is likely to have a positive impact on all colorectal cancer patients globally," Prager concluded.
Publication: New England Journal of Medicine
Gerald W. Prager, M.D., Julien Taieb, M.D., Ph.D., Marwan Fakih, M.D., Fortunato Ciardiello, M.D., Ph.D., Eric Van Cutsem, M.D., Ph.D., Elena Elez, M.D., Ph.D., Felipe M. Cruz, M.D., Ph.D., Lucjan Wyrwicz, M.D., Ph.D., Daniil Stroyakovskiy, M.D., Ph.D., Zsuzsanna Pápai, M.D., Pierre-Guillaume Poureau, M.D., Gabor Liposits, M.D., Chiara Cremolini, M.D., Ph.D., Igor Bondarenko, M.D., Ph.D., Dominik P. Modest, M.D., Karim A. Benhadji, M.D., Nadia Amellal, M.D., Catherine Leger, M.Sc., Loïck Vidot, M.Sc., and Josep Tabernero, M.D., Ph.D. for the SUNLIGHT Investigators*
N Engl J Med 2023; 388:1657-1667
DOI: 10.1056/NEJMoa2214963
---