All News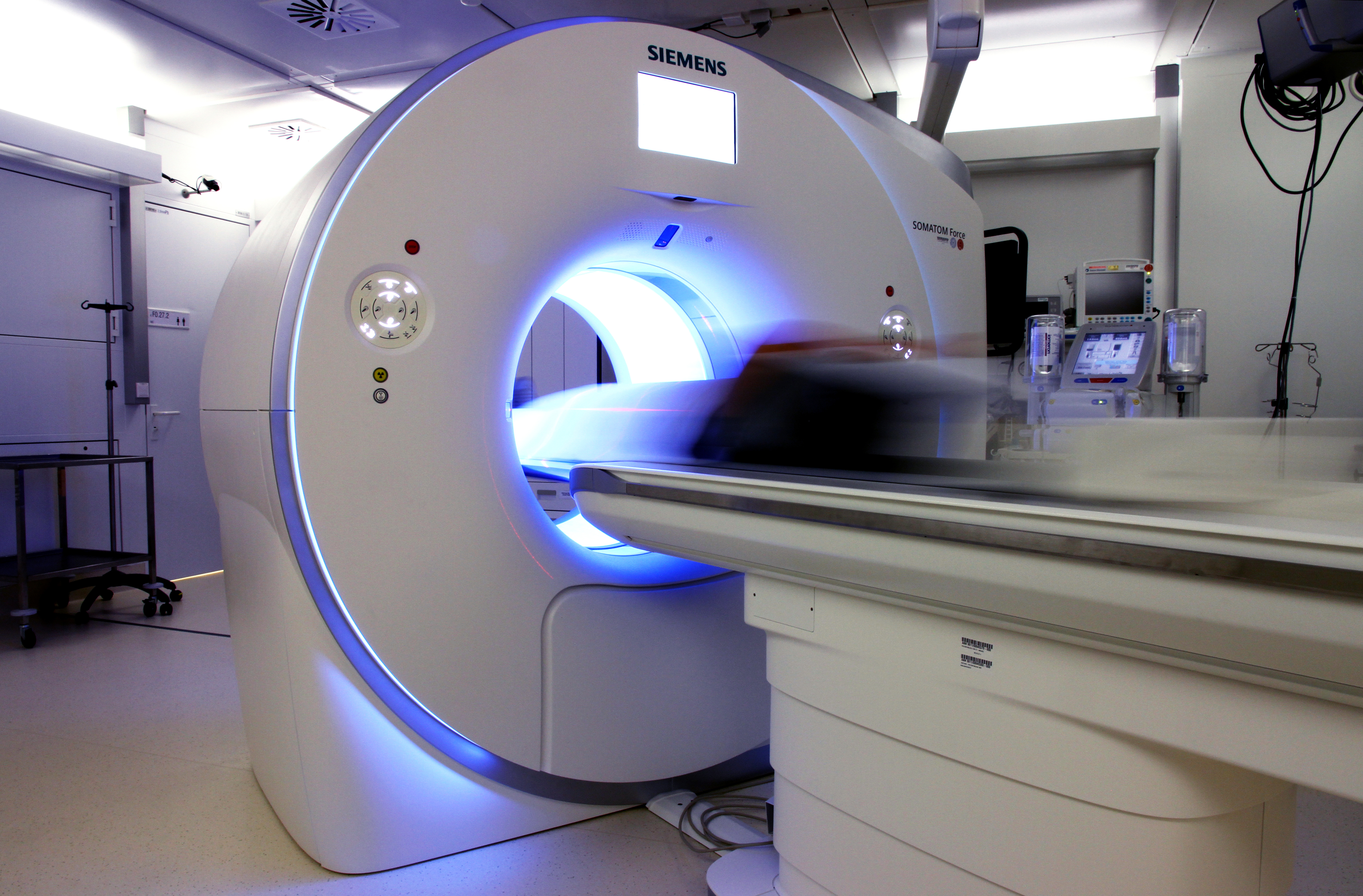 (Vienna, 09 August 2016) A next generation diagnostic device has been commissioned in the Department of Biomedical Imaging and Image-guided Therapy of MedUni Vienna and Vienna General Hospital. The scanner produces better, sharper images than those of previous generations and is suitable for scanning all organs. Its main applications are imaging of the heart, lungs and abdominal cavity. The high-end Somatom Force CT scanner has 4D imaging with two X-ray tubes and two detectors and supplies more accurate cross-sectional images much more quickly than was previously possible.
The benefits to patients are that much less contrast agent has to be used and the radiation dose is lower because of the shorter scanning time. The higher speed means that more rapid movements, such as the heartbeat, can be imaged without any interference. For example, the coronary arteries can be imaged during a single heartbeat or the function of the heart muscle imaged in different phases. Due to simultaneous measurement with two different X-ray energies (dual-energy CT), it is possible to distinguish more clearly between different types of tissue and the speed of the device means that the blood flow in organs or tumours can be accurately measured. The individually adjustable scanner provides quick and non-invasive diagnosis and also helps doctors to decide on the optimum treatment.

The device will primarily be used for examining in-patients from the departments of Vienna General Hospital but it is also available for performing highly specialised CT scans for out-patients, if these are not available elsewhere.
---