All News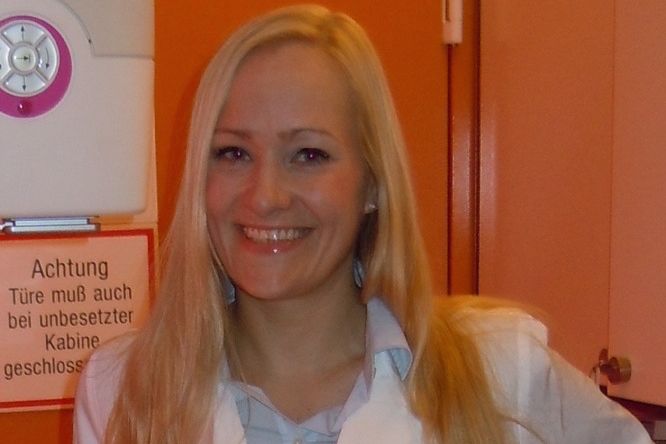 [in German:] (Wien, 11-07-2016) Katja Pinker-Domenig, Radiologin an der Klinischen Abteilung für Allgemeine Radiologie und Nuklearmedizin der MedUni Wien, wurde zum Deputy Editor des Journal of Magnetic Resonance Imaging bestellt.
[in German:] Katja Pinker-Domenig wird als Deputy Editor für JMRI, dem offiziellen Journal der International Society of Magnetic Resonance in Medicine, fungieren. Das Journal befasst sich mit der der Anwendung bzw. neuen Entwicklungen der Magnetresonanz-Tomographie in sämtlichen Gebieten der Medizin im klinischen als auch prä-klinischen Bereich. Sie wird den Editor-in-Chief in der Auswahl der eingereichten Manuskripte zur Publikation im JMRI mit Ihrer Expertise in der onkologischen Bildgebung unterstützen.
Zur Person
Katja Pinker-Domenig ist Assoziierte Professorin für Radiologie und arbeitet an der Abteilung Gender und Molekulare Bildgebung der Universtitätsklinik für Radiologie und Nuklearmedizin und am Christian Doppler Laboratory for Medical Research for Radiation Oncology an der MedUni Wien. Ihr wissenschaftliches Hauptinteresse gilt dem Gebiet der onkologischen und Gender-Bildgebung. Die gebürtige Wienerin hat bereits mehrere Auszeichnungen bekommen, unter anderem den Senologie-Forschungsförderungspreis 2009, den Astra Zeneca-Forschungsförderungspreis 2011, Förderung durch den Jubiläumsfonds der Österreichischen Nationalbank 2013 und den Hans und Blanca Moser-Förderungspreis auf dem Gebiet der Translationellen Krebsforschung 2014 sowie den Carla Boetes Award der European Society of Breast Imaging (EUSOBI) 2014. Seit 09/2014 ist sie im Rahmen einer Forschungskarenz am renommierten Memorial Sloan-Kettering Cancer Center in New York tätig.
---