All News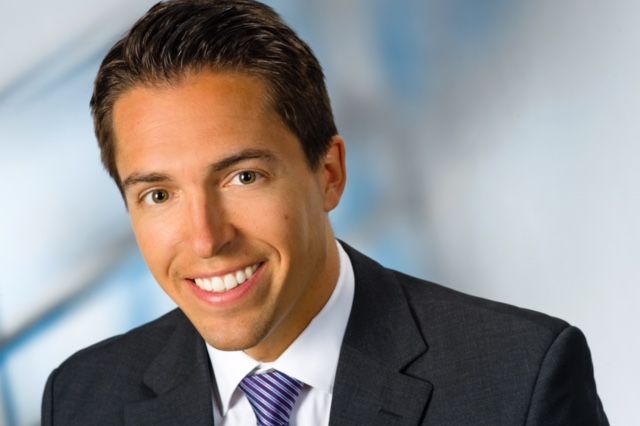 [in German:] (Wien, 04-07-2016) Thomas Gremmel, Facharzt für Innere Medizin und Angiologie der MedUni Wien, wurde im Rahmen der Wiener Vorlesung zu Herz-Kreislauf-Erkrankungen mit dem "Wissenschaftspreis des Österreichischen Herzfonds für besondere klinische und experimentelle Arbeiten auf dem Gebiet der Kardiologie" ausgezeichnet.
[in German:] Gremmel erhielt den Preis für seine Forschungstätigkeit zur Bedeutung der Thrombozytenfunktion und -aktivierung auf dem Gebiet der Kardiologie. Der Preis ist mit 8.000 Euro dotiert und wurde für das Projekt mit dem Titel "In vivo and protease-activated receptor 1 mediated platelet activation but not response to antiplatelet therapy predict two-year outcomes after peripheral angioplasty with stent implantation" vergeben.

Der Österreichische Herzfonds ist eine gemeinnützige Institution. Seit der Gründung im Jahr 1971 wurden unter dem Motto "Schach dem Herztod" viele Programme und Initiativen für die Herzgesundheit der österreichischen Bevölkerung durchgeführt.

Zur Person
Thomas Gremmel studierte Medizin an der Medizinischen Universität Wien und habilitierte sich dort im Jahr 2012 für das Fach "Innere Medizin". Im Jahr 2014 folgte die Habilitation im Fach "Angiologie". In den Jahren 2014 und 2015 war er als Gastprofessor am Center for Platelet Research Studies der Harvard Medical School in Boston, USA tätig. Er arbeitet als Facharzt für Innere Medizin und Angiologie an der Universitätsklinik für Innere Medizin II der MedUni Wien im AKH Wien und absolviert derzeit das Zusatzfach Kardiologie im Krankenhaus Wiener Neustadt. In seiner wissenschaftlichen Arbeit beschäftigt er sich mit Thrombozytenfunktion und -aktivierung im Rahmen von kardiovaskulären Erkrankungen. Er ist Erst-, Letzt- und Co-Autor von zahlreichen Forschungsarbeiten und als Reviewer für viele Fachmagazine tätig. Im Mai 2010 wurde er von der MedUni Wien als Researcher of the Month ausgezeichnet. Im Jahr 2013 erhielt er den Forschungspreis der Österreichischen Gesellschaft für Angiologie sowie den Kardinal-Innitzer-Förderungspreis, 2014 den Werner-Klein-Preis für Translationale Herz-Kreislaufforschung und 2015 den Förderungspreis der Stadt Wien für Medizinische Wissenschaften.
---