All News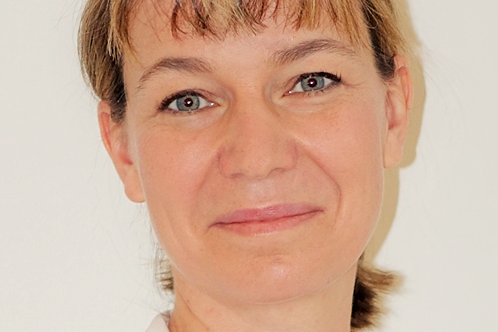 [in German:] (Wien, 21-06-2016) Verena Niederberger-Leppin, Allergie-Expertin der MedUni Wien, wurde beim europäischen Allergiekongress EAACI 2016 in Wien (11. bis 15. Juni 2016) mit dem renommierten Pharf Award ausgezeichnet.

[in German:] Der Pharf Award ist ein Preis für herausragende wissenschaftliche Leistungen auf dem Gebiet der Allergologie für ForscherInnen unter 45 Jahren. Der Preisträger wird von einer internationalen Jury und den Präsidenten der drei großen internationalen Allergie-Gesellschaften EAACI (Europäische Allergiegesellschaft), AAAAI (Amerikanische Allergiegesellschaft) und WAO (World Allergy Association) gemeinsam ausgewählt.

Verena Niederberger-Leppin spielte eine führende Rolle dabei, innovative Formen der Allergiediagnostik und Allergietherapie mit rekombinanten Allergenen zur Anwendung an PatientInnen zu bringen. Insbesondere wurde von der Jury die Durchführung der weltweit ersten Immuntherapiestudie mit rekombinanten Allergenkomponenten gewürdigt.

Zur Person
Verena Niederberger-Leppin begann gleichzeitig mit ihrer Facharztausbildung zur HNO-Ärztin an der Universitätsklinik für Hals-, Nasen- und Ohrenkrankheiten der Medizinischen Universität Wien mit ihrer Forschungsarbeit auf dem Gebiet der Allergologie. Sie beschäftigte sich dabei mit der Verwendung von rekombinanten Allergenkomponenten für die Diagnostik und Therapie von AllergiepatientInnen und führte zahlreiche klinische Studien durch. Sie ist seit 2001 Leiterin einer eigenen wissenschaftlichen Arbeitsgruppe an der HNO-Klinik. Verena Niederberger-Leppin ist die Leiterin der Arbeitsgemeinschaft Allergologie der Österreichischen HNO-Gesellschaft. Sie ist Projektleiterin im Sonderforschungsbereich SFB46 "Towards prevention and therapy of allergy" und im Doktoratskolleg "Molecular, Cellular and Clinical Allergology" (MCCA).
---