All News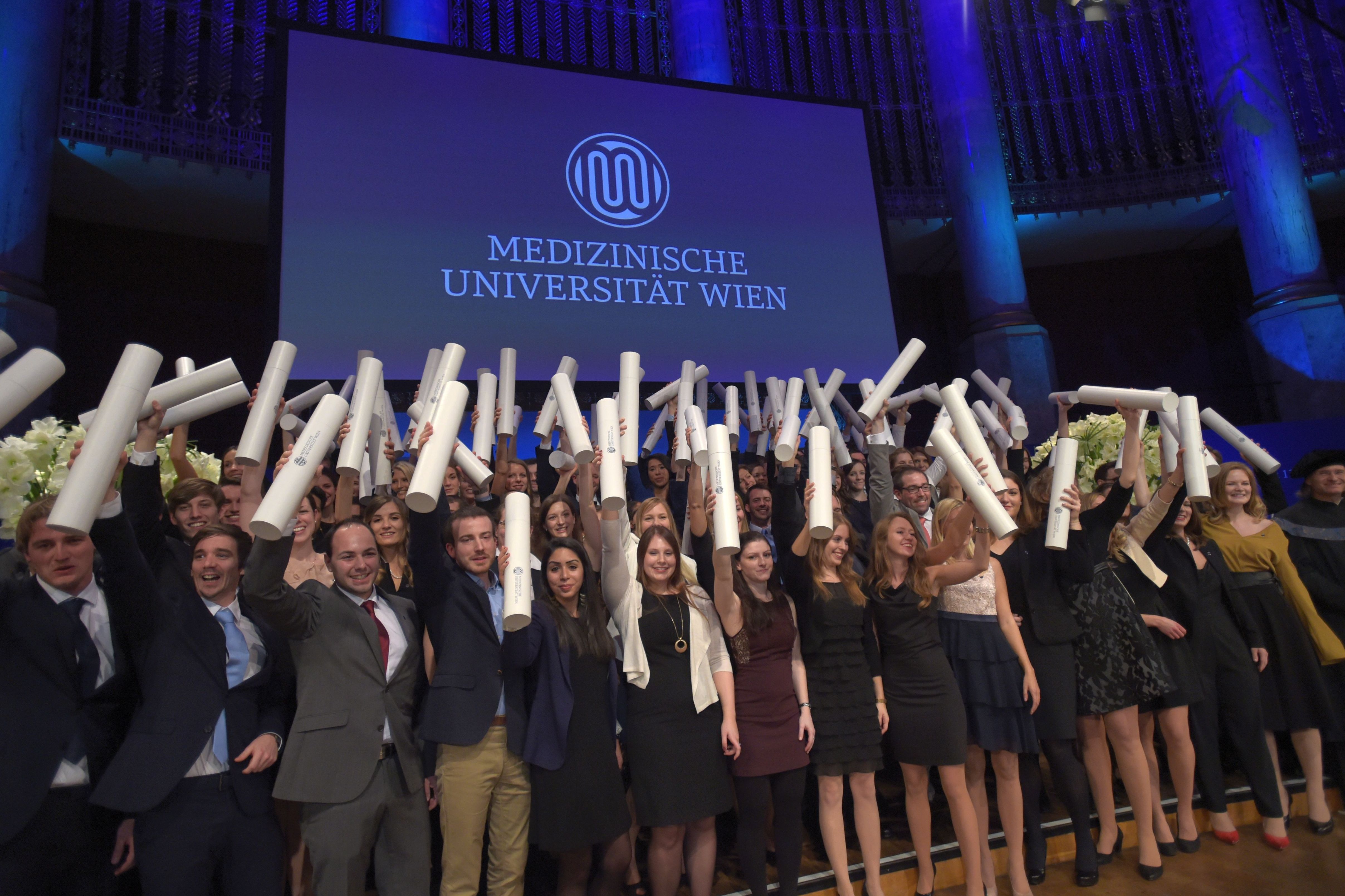 (Vienna, 29 November 2016) Today, 356 graduates from MedUni Vienna took their academic oath, watched by their families, friends and acquaintances. MedUni Vienna Rector Markus Müller and Vice Rectors Anita Rieder, Michaela Fritz and Oswald Wagner presented the degree certificates. During the last academic year, a total of 577 future scientists and doctors completed their medical studies in Vienna.
For the fifth time the ceremony was held around four weeks before Christmas in the atmospheric setting of Vienna Concert Hall. The day was attended by a total of 7,000 guests, who came to the world-famous concert venue.

These lucky graduates are now ready to embark on the next stage of their careers, either in a residency or internship or by pursuing a scientific study programme. "Today they can be justifiably proud of having completed their studies at one of the most important medical schools in the world," said Rector Markus Müller, congratulating the students, "but even more important than knowledge is an academic approach, based on modesty and a critical mind. 'It's not intellect that makes a great scientist', said Einstein, 'it's character!'"



---