All News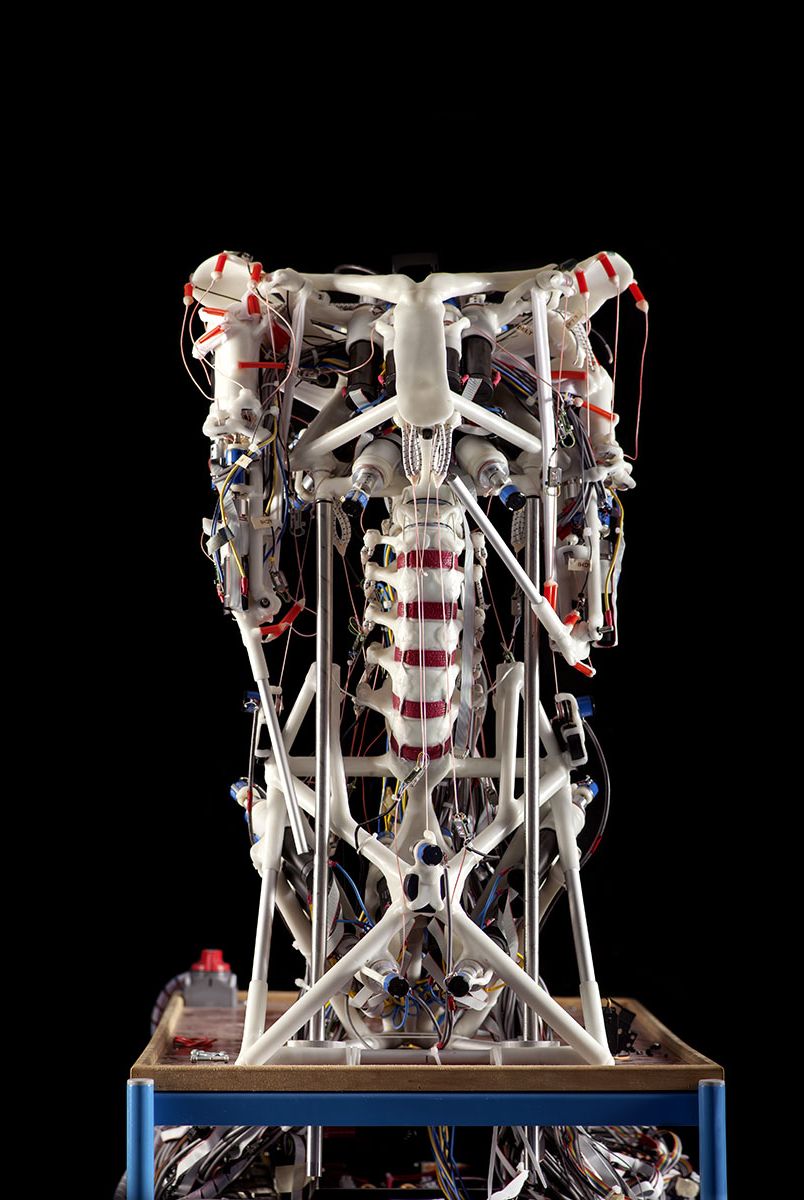 (Vienna, 19 October 2016) Dialysis machines, artificial hearts and aortic prostheses save lives. In his latest series "WILL - The Lifesaving Machines", photographer Reiner Riedler showcases a number of medical objects that are in daily use in modern medicine. The exhibition of the same name can now be seen in Austria for the first time and is being exhibited as part of Eyes On – Month of Photography Vienna – from 28 October 2016 until 4 March 2017 in the Josephinum.
It was during a visit to the neonatal unit of a Viennese hospital that photographer Reiner Riedler became aware of the need for high-tech medical devices in critical situations. "The aura of the technical apparatus that was being used, its reassuring hum and constant blinking, engendered a feeling of confidence and safety." This lasting impression was the motivation for Riedler to start his photographic series about "machines that can save, maintain or at least improve lives" in 2011.

The artist's original intention was to photograph the machines in situ where they were being used in the hospital but, due to personal and ethical concerns, Riedler did most of the rest of his work at the manufacturers premises, in workshops, research institutes, archives and museums. Over a four-year period, he photographed ventilators, artificial hearts, dialysis machines, heart-lung machines, and anaesthesia equipment, heart pacemakers and prostheses as well as experimental apparatus and humanoid robots, even including teaching models, historical objects and simulation devices. The title of the exhibition "WILL" (which, in English means want, will, wish, last will and testament) signifies the human desire to prolong life on earth as long as possible by means of medicine and also the efforts of generations of researchers and doctors to design corresponding technical aids.

Around seventy photographs from the comprehensive series will be on display in the exhibition. To coincide with the exhibition in the Josephinum, the book entitled "WILL" will be released by the La Fabrica publishing house.

Service:
Reiner Riedler, born 1968 in Gmunden, studied ethnology in Vienna, 1990–92 School of Photography at the "Austrian Federal Education and Research Institute for Graphics" in Vienna , masters degree in "Visual Sciences" at the Danube University Krems; numerous exhibitions and published books.

Exhibition: "Will – The Lifesaving Machines" by Reiner Riedler
Josephinum. Collections of the Medical University of Vienna
Währinger Straße 25, 1090 Vienna. www.josephinum.ac.at.
28 October 2016 – 4 March 2017. Exhibition opening times: Wednesday 16.00 – 20.00 hours, Friday and Saturday 10.00 – 18.00 hours.

Opening: Thursday, 27 October 2016, 19:00 hours: You are encouraged to register: josephinum@meduniwien.ac.at. Media representatives will have the opportunity of a preview tour through the exhibition and/or an interview with Reiner Riedler. To arrange appointments please go to: josephinum@meduniwien.ac.at.
---