All News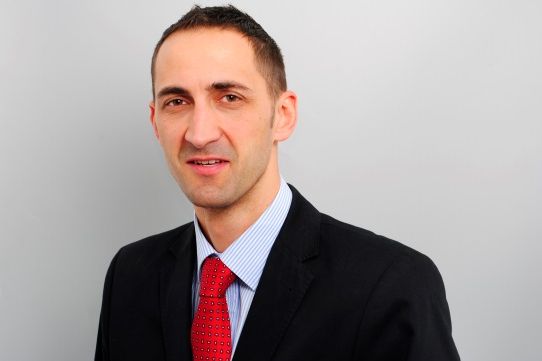 (Vienna, 19-09-2016) Johannes Kovarik, junior doctor at the Department of Medicine III, Division of Nephrology and Dialysis at MedUni Vienna and Vienna General Hospital has been chosen to receive the City of Vienna 2016 Funding Award in the medical science category.
Every year, the City of Vienna grants funding awards for categories such as medical science, in recognition of outstanding performance in this area. This award can be given to individuals or teams, who work in Vienna and are under the age of 40 when they apply for the award. The award is allocated by the Mayor of Vienna, based on proposals from an expert jury.

In his work as junior doctor at the Division of Nephrology and Dialysis (Head: Rainer Oberbauer), Johannes Kovarik is concerned with topics relating to the regulation of blood pressure in chronic kidney failure or following organ transplants. One of the main focuses of his work is the detailed investigation of the Renin-Angiotensin System (RAS). His research has produced completely new insights into the regulation of the "conventional" as against the "alternative" RAS. Using an innovative method based on mass spectrometry that was recently developed in Vienna, it is now possible, for the first time, to map the complexities and dynamics of the entire RAS. This opens up new possibilities for diagnosis and treatment of many diseases that are associated with RAS dysregulation, such as hypertension, cardiovascular diseases and kidney diseases.
The latest results from his research have now been published in the leading transplant journal "Journal of Heart and Lung Transplantation" (IF 7.5) ("Effects of Angiotensin-converting enzyme inhibitor therapy on the regulation of plasma and cardiac tissue renin-angiotensin system in heart transplant patients"). This work was produced in close collaboration with the Division of Cardiac Surgery (Andreas Zuckermann's working group) and the Department of Pathology (Renate Kain's working group).

About Johannes Kovarik
Born in 1981, Johannes Kovarik studied human medicine at MedUni Vienna between 2000 and 2005. He then did his PhD at the Institute of Immunology (Head: Gerhard Zlabinger). Since 2011, he has worked as a junior doctor at the Department of Medicine III, Division of Nephrology and Dialysis and carries out scientific work for the working group headed up by Marcus Säemann. During his career so far, he has not only received the City of Vienna Funding Award but also numerous other national and international distinctions and awards. For example, the City of Vienna Funding Award follows the Dr. Albert Buding Funding Award from the German Hypertension Society, the Werner Klein Research Funding Award from the Austrian Hypertension Society and the GRC Young Investigator Award, which Johannes Kovarik recently received in Italy.

---