All News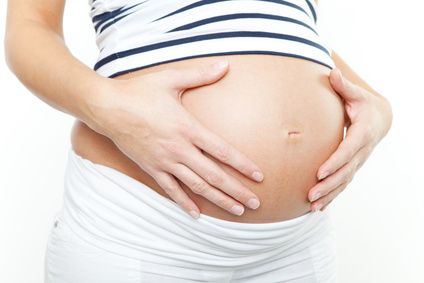 (Vienna, 14 November 2017) Younger women who undergo cancer treatment often want to have children later on. To ensure that this is possible, there is very close collaboration within MedUni Vienna/Vienna General Hospital's Department of Obstetrics and Gynecology between the Division of Gynecological Endocrinology and Reproductive Medicine led by Christian Egarter and the Division of General Gynecology and Gynecologic Oncology led by Heinz Kölbl. For the first time in Austria, a young woman in Vienna with pre-stage uterine cancer went on to give birth to twins.
"We treated the lady conservatively rather than removing the cancer straightaway," explains Kazem Nouri, Deputy Head of the Division for Gynaecological Endocrinology and Reproductive Medicine. "She became pregnant through in vitro fertilisation and brought two healthy children into the world," reports Professor Nouri. The cancer was only removed after she had completed her pregnancy and given birth.
These same divisions also offer highly specialised investigations and optimum treatments for hormonal problems associated with other types of cancer and optimum care for women who want children, with all the associated aspects.
ISFP Congress in Vienna
The 5th World Congress of the International Society for Fertility Preservation (ISFP) is being held at the Vienna Marriot Hotel, Parkring 12 a, 1010 Vienna from 16 to 18 November, with numerous leading international experts taking part. Christian Egarter and Kazem Nouri from MedUni Vienna's Department of Obstetrics and Gynecology are members of the Local Advisory Board.
---