All News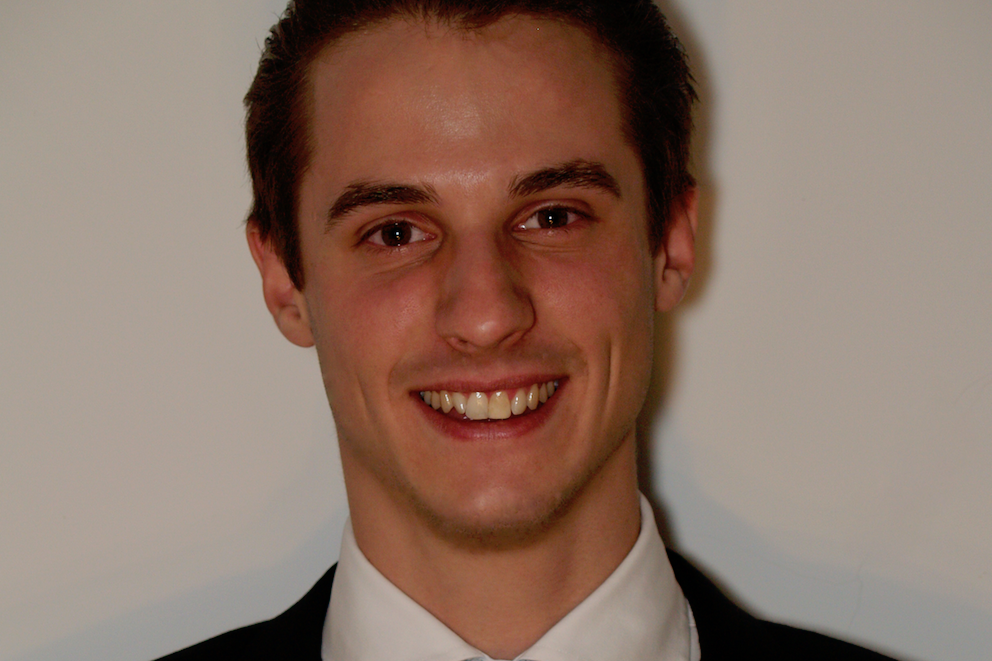 (Vienna, 03 April 2017) Johannes Längle from the Division of General Surgery within the Department of Surgery has been awarded a poster prize at this year's 4th Immunotherapy of Cancer Conference (ITOC4) in Prague, the top European international conference on immunotherapy in cancer.
The study was entitled "GBP1 expression in colorectal liver metastasis is associated with cytotoxic and memory T cell invasion and confers a better prognosis" and was conducted under the auspices of the Ludwig Boltzmann Institute Applied Diagnostics (lbi:ad) and Comprehensive Cancer Center (CCC) Vienna and in collaboration with the Medical University of Vienna's Department of Pathology and the Institute of Pathology II at the Medical Faculty of Semmelweis University in Budapest.

Preclinical models indicate that a functioning type I and type II interferon (IFN) system is essential for producing cytotoxic T lymphocytes (T cells) in the fight against cancer. This would appear to be particularly important in the case of colorectal cancer. On the other hand, the role of a functioning IFN system seems to be less marked in colorectal cancer that has spread (metastasised).
Johannes Längle and the research team therefore measured type I and II IFN-induced protein, interferon-induced GTP-binding protein Mx1 (Mx1) and interferon-induced guanylate-binding protein 1 (GBP1) in the tissue of patients with colorectal liver metastases and correlated these substances with cytotoxic and memory T cells, as well as with relapse-free survival and overall survival.
The analyses showed that the presence of GBP1 in colorectal liver metastases correlates with an increased number of invading cytotoxic and memory T cells and is therefore associated with longer relapse-free survival and overall survival. Consequently, future studies into new immunotherapies to treat colorectal liver metastases should also consider assessment of a functioning type II IFN system by measuring GBP1 as a surrogate parameter.

About Johannes Längle
Johannes Längle studied human medicine at the Medical University of Vienna and was the frequent recipient of merit-based scholarships, as well as being awarded a research grant. He is currently completing a PhD at the Medical University of Vienna in the "Immunology" programme in association with the Ludwig Boltzmann Institute Applied Diagnostics under the supervision of Michael Bergmann. He is currently pursuing specialist training in general surgery and visceral surgery at the Division of General Surgery within the Department of Surgery (Head: Michael Gnant). The main focus of his scientific interest is on tumour immunology, immunooncology and surgical oncology.

Service
Laengle J, Bilecz A, Beer A, Stift J, Szirtes I, Stremitzer S, Starlinger P, Hegedus B, Bergmann M: GBP1 expression in colorectal liver metastasis is associated with cytotoxic and memory T cell invasion and confers a better prognosis. J Immunother Cancer, 2017, 5(Suppl 1):A18
---