All News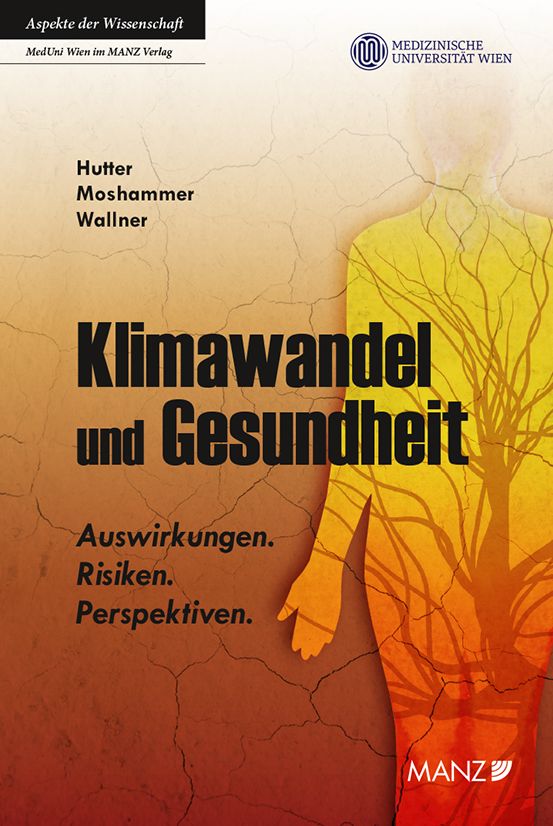 (Vienna, 11 August 2017) In Bad Radkersburg alone they had had 23 days of heatwave by the end of July 2017, that is to say days where temperatures reached more than 30° C (the long-term average is only 12.6 such days per annum). Vienna holds the record among Austria's cities, with 24 days of heatwave (long-term average: 21 days), and this doesn't include August. The summer of 2017 is breaking (nearly) all records. This can have serious consequences for people's health and well-being, as well as for the environment. The new guidebook "Climate Change and Health", written by environmental medicine experts Hans-Peter Hutter, Hanns Moshammer and Peter Wallner from the Medical University of Vienna and published by MedUni Vienna in collaboration with MANZ-Verlag, is now available for those who would like to know more about the effects and risks and climate change and the outlook for the future.
Currently there are on average five heatwaves a year, according to Kysely criteria (so, here again, 2017 will be above average): these criteria define a heat wave as being when daytime temperatures of at least 30° C persist for three consecutive days. However, heatwaves are becoming increasingly common. "In just 30 years time we will have 15 such heat waves a year; that means, on average, at least 45 days with temperatures of more than 30° C," says Hans-Peter Hutter.

Impact upon agriculture...
The environmental medicine experts from MedUni Vienna are keen to point out that the hotter temperatures associated with climate change do not only affect urban areas: "Agriculture is suffering just as badly. Droughts, forest fires hailstones and storms jeopardise livelihoods in rural areas, as we can see here in Austria but also currently in Italy, Greece, Romania and Portugal."

...and our psychological well-being
Apart from the known health problems associated with hot weather, there is another new factor that has previously been underestimated: the impact upon our mental state. Says Hutter: "Our recent studies show that there is a clear increase in anxiety and depression during a heatwave, primarily among the elderly or those in a weakened state. These people are no longer able to escape from the heat and start to dread the onset of the next heatwave."

The book "Climate Change and Health" now released by MedUni Vienna together with MANZ-Verlag explains all these factors and indicates what effects climate change – the surface of the earth has heated up by a global average of 0.85% over the last 130 years and the temperature in Austria has risen by nearly 2° C since 1888 – has on human health, explains how to prepare for extreme weather events and what to do during heatwaves. The authors also explain who is particularly affected and what each of us can do to protect the climate and consequently subsequent generations. They also explain what "climate" and "climate change" actually mean and offer advice on climate protection and how to adapt to changing conditions and to "ideal" temperatures.

Recommended reading: "Climate Change and Health. Effects. Risks. Outlook." Hans-Peter Hutter, Hanns Moshammer, Peter Wallner. Aspects of science, MedUni Vienna at MANZ-Verlag, ISBN: 978-3-214-07803-4. 2017, 134 pages, German, € 21.90.


---