All News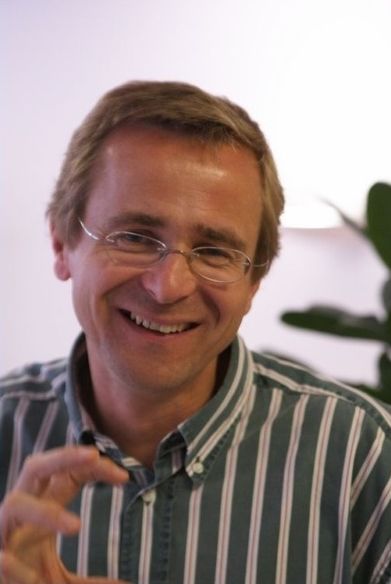 (Vienna, 01 March 2017) Joachim Widder will take over a Chair in Radiotherapy-Radiooncology at the Medical University of Vienna on 1 March 2017. The radiotherapist is returning to MedUni Vienna after more than 10 years at the Department of Radiotherapy at the Universitair Medisch Centrum Groningen (UMCG), one of the top hospitals in the Netherlands.
There has been enormous progress in the potential applications of radiotherapy over the last two decades, primarily due to the rapid developments that have taken place in advanced technology and software. The focus of research will be on designing the infrastructure at the Vienna Department, in order to refine radiotherapy by accurate modelling of its therapeutic and also its toxic effects. In this way it is possible to exploit the new applications of image-guided therapy, up to and including the MR Linac machine, and to explore their potential for adding value. In addition, new methods of communication between patients and the hospital are being tested, once again with the aim of providing personalised, effective treatments for cancer patients, while at the same time gathering knowledge to help with the development of radiooncology.

Close collaboration between MedUni Vienna and the proton and carbon ion therapy centre MedAustron will also help patients who are likely to benefit from high-tech radiotherapy to receive individual treatment (personalised/precision medicine) tailored to suit their particular situation and disease, in conjunction with other local or systemic treatment options. The Vienna Department will address the central challenge of modern (radio)oncology, which is to develop suitable tools for predicting the optimum combination of treatments for each patient.
About Joachim Widder
Born in Graz, Joachim Widder studied medicine in Graz and Vienna and, after graduating from Vienna (1987), he initially worked at the Physiology Institute in Graz and then as assistant at the Institute for General and Experimental Pathology in Vienna. After a short residence as a postdoctoral fellow at the Kennedy Institute of Ethics (Georgetown University, Washington, DC) he completed an internship in Styria (ius practicandi). His work as an assistant at the Institute of History of Medicine at the University of Vienna led to a PhD at the University of Nijmegen (Ethics, Philosophy and History of Medicine) in 1999 and to his postdoctoral qualification in medical ethics at the University of Vienna in 2002.

In 1997, Joachim Widder moved to the Department of Radiotherapy in Vienna General Hospital and, in 2002, he obtained his specialist diploma in radiotherapy and took over as senior doctor at the Vienna department. In 2005, Joachim Widder went to work as a radiooncologist at Groningen University Hospital, where, amongst other things, he established extracranial stereotactic radiotherapy, developed a comprehensive, prospective programme for modelling pulmonary radiotherapy and was heavily involved in setting up the Groningen proton therapy centre.
---