All News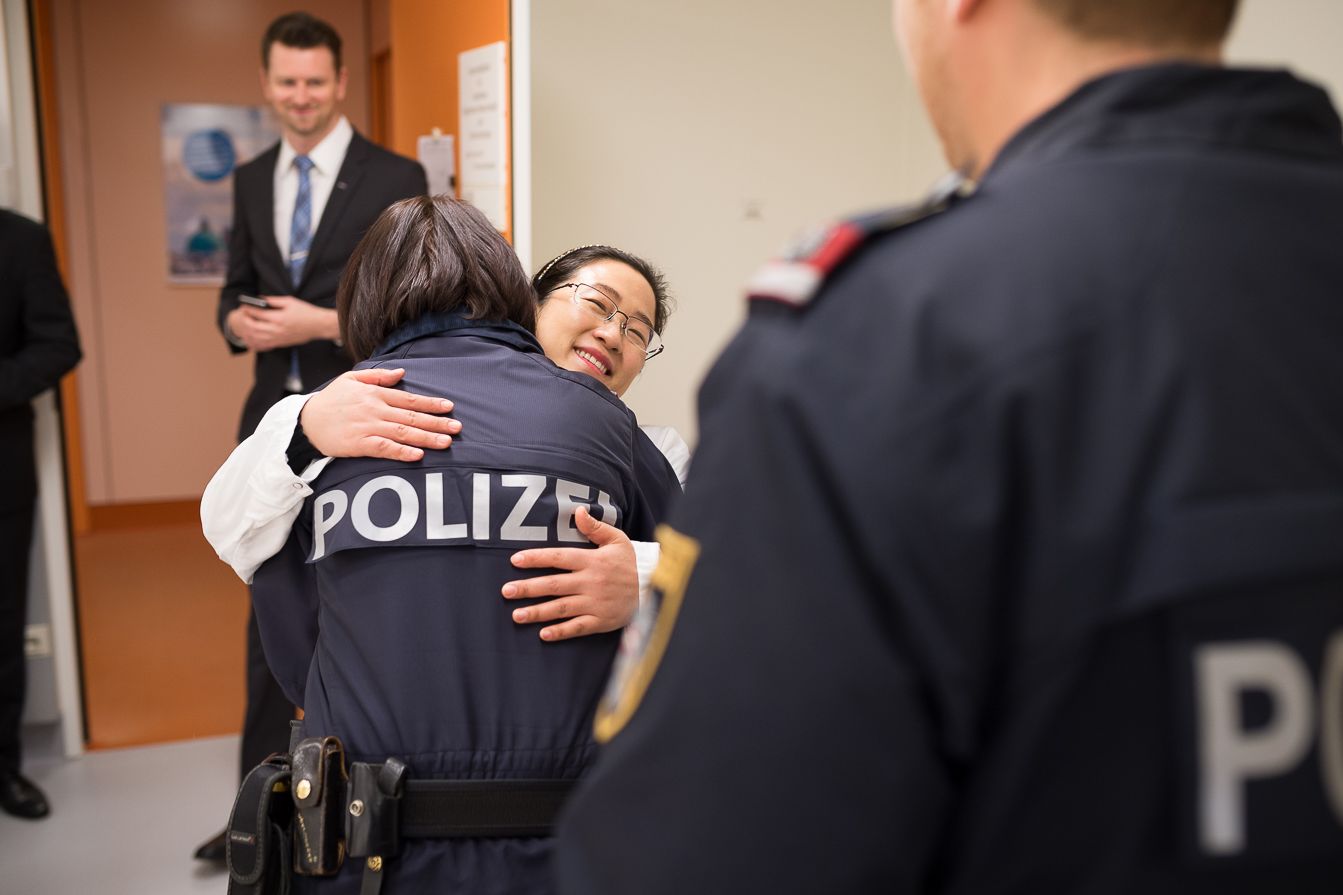 (Vienna, 21 February 2017) Sudden cardiac arrest can affect anyone. Defibrillators save lives. A striking illustration of this is the case of a MedUni Vienna doctor, who owes her life to a defibrillator project run by her own hospital.
"It was in November 2016 and I just wanted to swim a few lengths. I don't know what happened next, all I know is that I woke up in Vienna General Hospital." This is how Shu Huaqing, researcher at MedUni Vienna's Department of Anesthesia, Critical Care and Pain Medicine, recollects the day she suffered a cardiac arrest in the Floridsdorf indoor swimming pool. The fact that she lives to tell the tale is not only down to a quick-thinking pool attendant and the Vienna emergency services team but also her own hospital: for Shu Huaqing was successfully resuscitated by members of the Vienna police force using a defibrillator before the emergency services arrived. It was only because of a project implemented by MedUni Vienna together with PULS, the Association for the Control of Sudden Cardiac Arrest, that the police had a defibrillator in their car.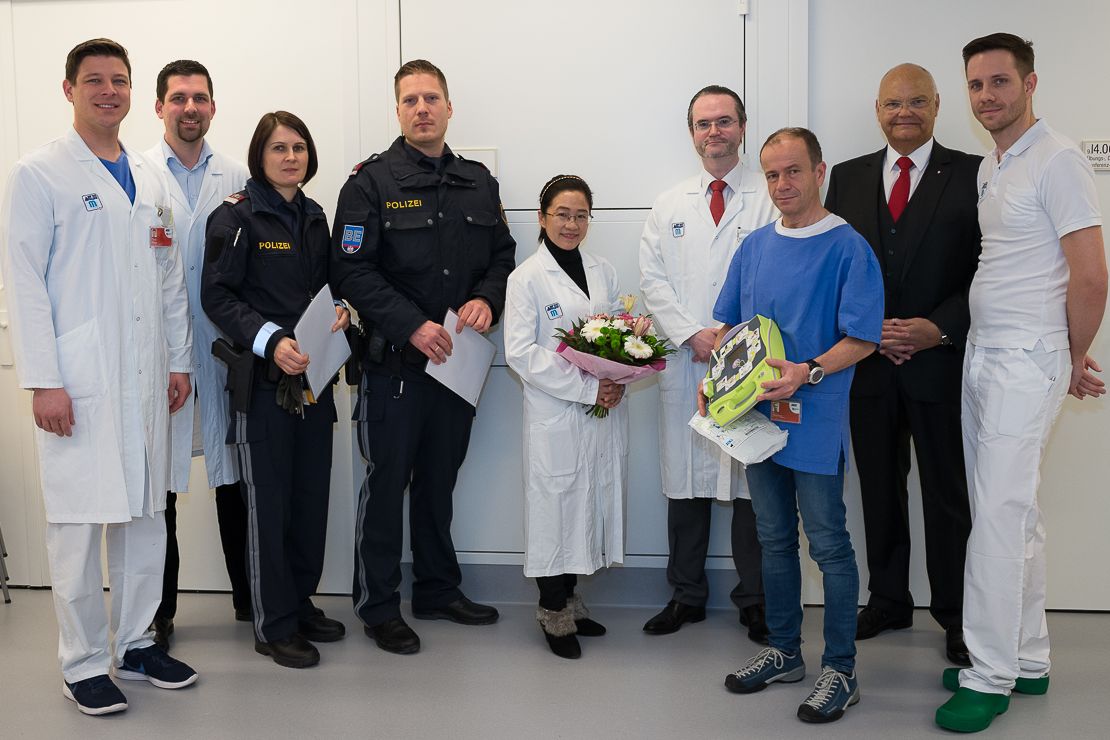 The two life-saving police officers, Margit S. and Christian K., were delighted to meet the lady whose life they had saved: "It was a very special part of our job to be able to save somebody's life with a defibrillator. We think it's great that the police are playing such a central role in this project."
"In a case of cardiac arrest, every minute counts. And that's why PULS Association and MedUni Vienna launched the "Police First Responder" project," says Mario Krammel, anaesthetist at MedUni Vienna and Executive President of PULS, explaining the background. "As part of the project, defibrillators were installed in police stations and mobile ones in police cars and law enforcement officers were recruited into the fight against sudden cardiac arrest. When the emergency control room receives relevant emergency calls, it now notifies the police as well as the emergency rescue services. If the police officers arrive before the emergency services, they are able to provide immediate, effective assistance. The fact that the project has now saved the life of someone from our own ranks clearly illustrates that this is something that can affect anyone," adds Krammel.
Rescuers in blue
Since the start of the "First Responder Polizei Wien" project, police officers have successfully resuscitated more than 200 people using a defibrillator – thereby practically doubling the cardiac arrest survival rate. Since 2014, the Medical University and the PULS - Association for the Control of Sudden Cardiac Arrest have offered two-hour courses that law enforcement officers can attend free of charge.
Klaus Markstaller, head of the University Department of Anesthesia, regards the defibrillator project run by MedUni Vienna and PULS Association as a trendsetting initiative. "We need more projects like this that are initiated, implemented and scientifically monitored by a university, with a highly motivated group of like-minded people to market and disseminate these ideas." Four departments from within MedUni Vienna are involved in this interdisciplinary project: Anaesthesia, Internal Medicine, Emergency Medicine and Trauma Surgery.
"With just a few hand movements, bystanders who witness life-threatening incidents can provide effective help and thus increase people's chances of survival from the current 11% to more than 70%. Bystanders who witness a cardiac arrest can help by applying firm pressure in the centre of ribcage and quickly applying a defibrillator before the emergency services arrive. Chest compressions can help to pump blood, and therefore oxygen, around the body until professional help arrives. Automated external defibrillators (AEDs), so-called public access defibrillators – or "defibs" for short – are an important aid: they are simple to use and, by delivering a controlled electrical impulse, they are able to restore normal cardiac rhythm.

What to do in an emergency?
If a person is unresponsive and not breathing normally, they have suffered a cardiac arrest. By acting quickly, you can save a life:
Call: Call the emergency number 144.
Press: Put your hands one on top of the other and press quickly and firmly in the centre of the chest: at least 100x per minute.
Shock: If a defibrillator is available, switch it on and follow the instructions.
---