All News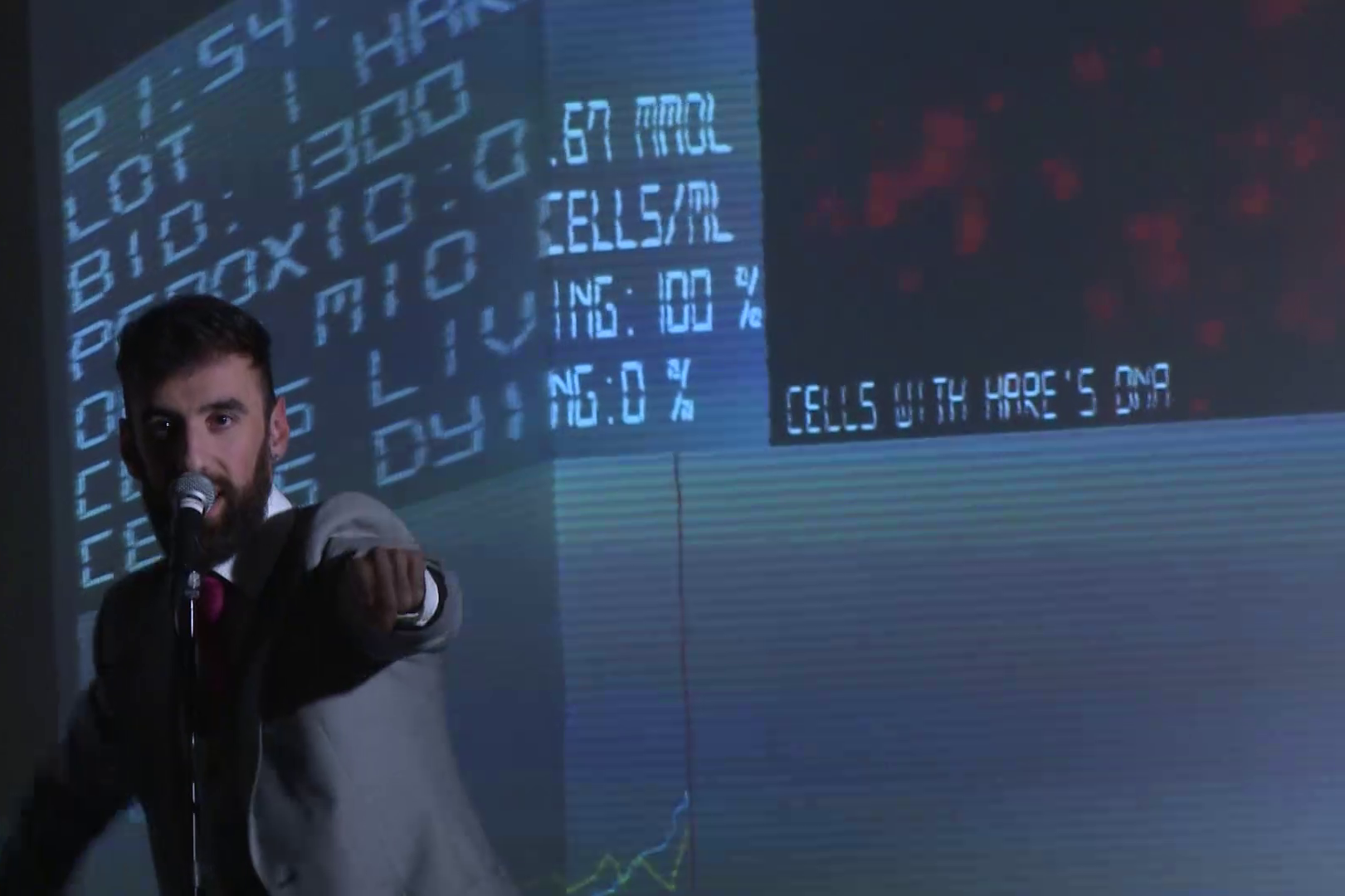 (Vienna, 16 January 2017) The "Arts in Medicine" working group at the Center for Public Health is concerned with the inter-relational dimension of a "Living Currency", thereby addressing the highly topical interrelationship between life, genetics and economics. The performance, which won an award at Ars Electronica, is currently being presented at famous venues around the world.
In the work "Hare's Blood +" created by the group (Klaus Spiess/MedUni Vienna, Lucie Strecker/University of Applied Arts Vienna, Jens Hauser/University of Copenhagen and Mark Rinnerthaler/University of Salzburg), which received an award from Ars Electronica, the currency consists of live yeast cells into which catalase, the gene responsible for cell death, was spliced. It was obtained from the hare's blood that Joseph Beuys used for a 200x art edition in the 1970s. The cells committed suicide at an auction if the audience speculated too much on the living artwork.
In the group's latest work in the series, entitled "Xcurrencies", the public can now get into debt if it enters into excessively risky futures transactions with the living currency. In a joint project with the UCLA Art|Sci Center, the working group extended the genetic DNA alphabet (ACTG) of living yeast cells by adding two additional nucleobases to create a so-called unnatural xenobiological system. In each case, a "firewall" was erected between the areas in order to protect the natural, living systems from the unnatural systems, both in the speculative financial market and in xenobiology. The experience gained from this performance is intended to reveal connections, explains Klaus Spiess: "The idea is that, by taking part in the financial transactions with the living currency, the audience can gain an experiential insight into risks and the interdependence between life, art and business."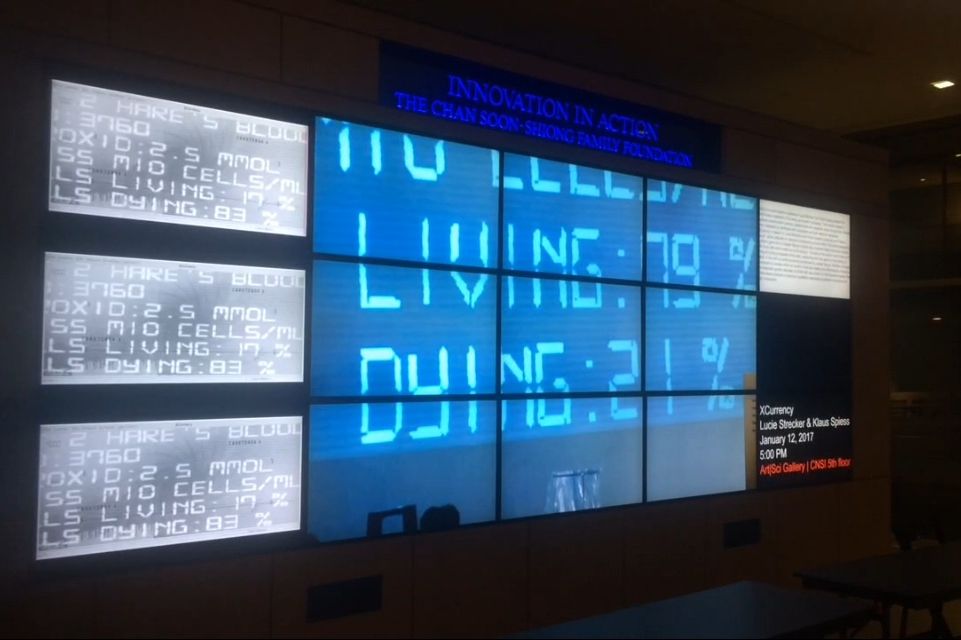 The group's works are now significantly represented internationally in Art&Science exhibitions and performance festivals. After the Beall Center at UCI, they are currently on show at the Onassis Cultural Foundation in Athens (until 16 January 2017) and at the UCLA Art|Sci Center (since 12 January 2017), and subsequently at the Bemis Center for Contemporary Arts in Omaha (2 February – 2 April 2017). The group will also be represented at the famous CLICK Festival in Copenhagen (20/21 May 2017).

Links to the group's Living Currencies exhibitions and performances:
Beall Center: http://www.beallcenter.uci.edu/exhibitions/wetware-art-agency-animation
Onassis Cultural Center, Athen: http://www.sgt.gr/eng/SPG1745/ http://export.aec.at/hybrid/en/
Art|Sci Center Gallery, University of California Los Angeles: http://artsci.ucla.edu/node/1284
Bemis Center of Contemporary Arts, Omaha: http://www.bemiscenter.org/art/exhibitions/chimeras.html
---