All News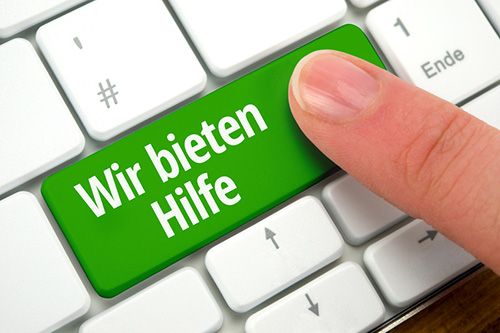 (Vienna, 20 June 2017) For the first time, a psychological study has shown that reading informational material on the Internet can reduce people's suicidal tendencies (risk of committing suicide). This is true of websites set up by experts in collaboration with those at risk. This scientific proof was produced by the team led by Thomas Niederkrotenthaler from the Institute of Social and Preventive Medicine at MedUni Vienna's Center for Public Health. The study has now been published in the "British Journal of Psychiatry".
It has long been known in suicide research that sensational reporting of suicides can incite those at risk to imitate them. This is known as the "Werther effect". Conversely, if people use media to talk about their strategies for overcoming suicidal thoughts, this has a beneficial effect, the so-called "Papageno effect". This term was coined in earlier studies by MedUni Vienna's Center for Public Health from Wolfgang Amadeus Mozart's opera "The Magic Flute". In the opera, believing that he has lost his belovèd Papagena, Papageno plans to kill himself but the "three boys" dissuade him from this by showing him what he could do instead of committing suicide.

The question addressed by the Center for Public Health in its recent study is: "Do prevention websites of relevant charities have any impact on suicide risk?". In the study, 161 young adults living in Austria were randomly selected and asked to visit a professional suicide-prevention website or a control website. They underwent psychological tests and interviews that were conducted directly before and after reading the websites and one week afterwards.

The outcome of the study is that suicide risk can, in fact, be reduced by means of these educational websites, and particularly among those people who are at higher risk of suicide. It can also be inferred from the study that, after reading the websites, people have greater long-term knowledge about suicide risk and suicide prevention. Says Thomas Niederkrotenthaler, Head of the Suicide Research Unit: "We conducted this study with people who generally had a low suicide risk. The results have encouraged us to conduct a follow-on study to investigate the effects directly with a risk group." Says lead author Benedikt Till from MedUni Vienna: "Based on our results, the suicide-prevention effects could be particularly marked among vulnerable people, that is to say those who are at risk of suicide. The follow-on study is already being prepared and will be directed at a vulnerable group."
This study was financed by the Austrian Science Fund (FWF) (Grant No. P23659-B11 to TN).

MedUni Vienna's Center for Public Health recommends those affected and other interested parties to visit the new suicide prevention portal: www.suizid-praevention.gv.at. This is embedded within Austria's Public Health Portal: www.gesundheit.gv.at.
Service: The British Journal of Psychiatry
"Beneficial and harmful effects of educative suicide prevention websites: randomised controlled trial exploring Papageno v. Werther effects". Benedikt Till, Ulrich S. Tran, Martin Voracek and Thomas Niederkrotenthaler. Published in The British Journal of Psychiatry Online first. doi: 10.1192/bjp.bp.115.177394.
---