All News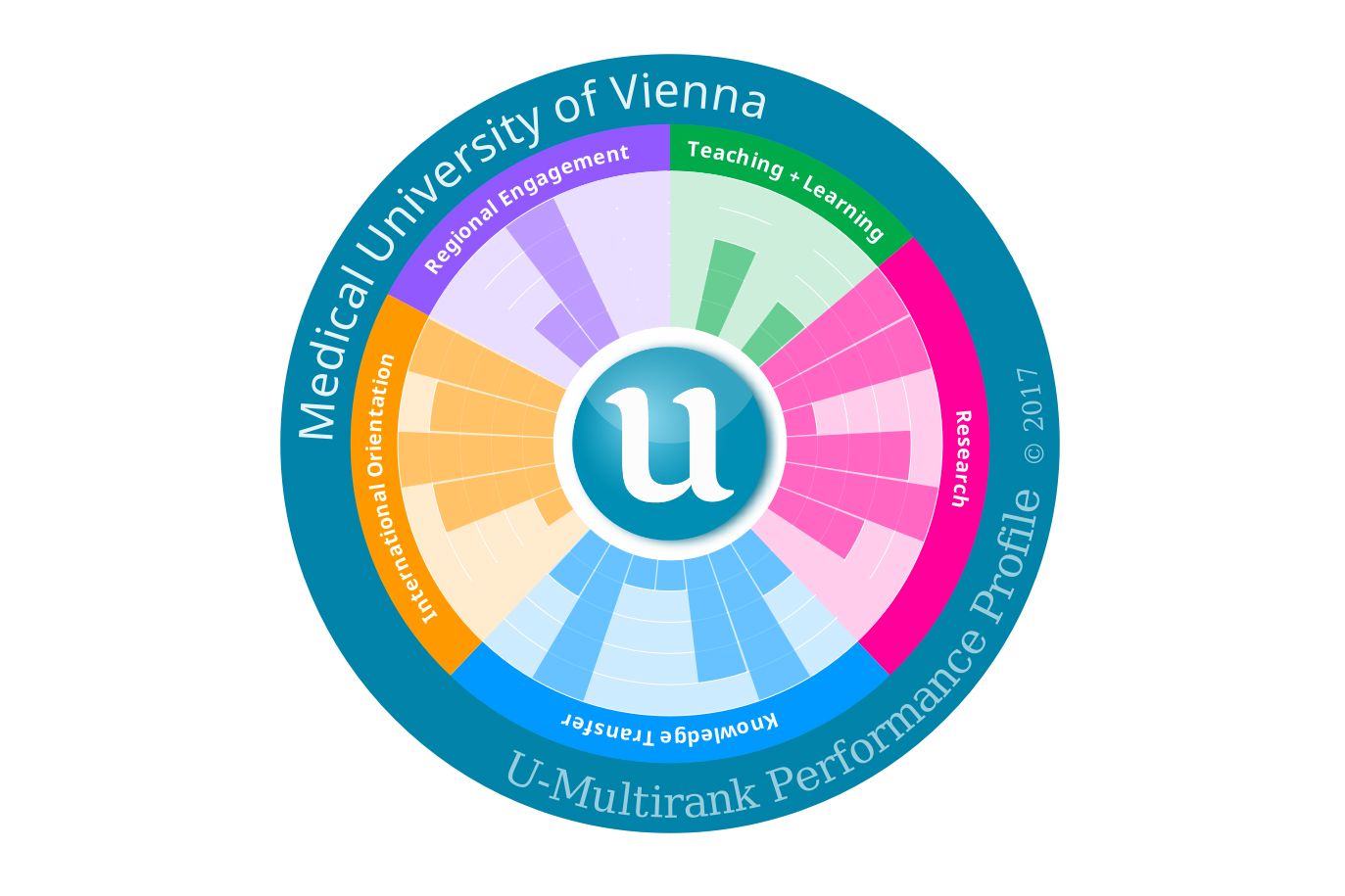 (Vienna, 30 March 2017) In the recently published university ranking, U-Multirank, MedUni Vienna has come out with a score of "Very good" in the Research and International Orientation categories. Austria's largest medical university has frequently gained top marks in the International Orientation category and has also scored highly in the area of Knowledge Transfer.
MedUni Vienna achieved very good marks in this third edition of the ranking, especially in the area of Research (3 x Very good, 1 x Good). It's obvious strengths in the research area lie in its publications, citations and external research funding.
It has also come top in the International Orientation category on several occasions. MedUni Vienna also scored highly in the area of Knowledge Transfer and Regional Engagement.

The ranking compared more than 1,300 universities throughout the world on the basis of five performance criteria: Research, Teaching and Learning, Knowledge Transfer, International Orientation and Regional Engagement. Thirty-one indicators were used in the marking system.

U-Multirank
The initiators of U-Multirank, which was designed under the leadership of the Center for Higher Education Policy Studies (CHEPS) in the Netherlands and the German CHE Centrum für Hochschulentwicklung [university development center], wanted to provide a new and more sophisticated version of higher education rankings. The universities are compared on a multi-dimensional basis, that is to say in different areas of performance. This allows people to compare the aspects that are most important to them. The project, initiated by the EU Commission, does not provide an overall score calculated from the individual indicators and does not select a "Top university" or "Top 100 universities". The data come from the universities themselves, from international bibliometric and patent databases and from student surveys.
---