All News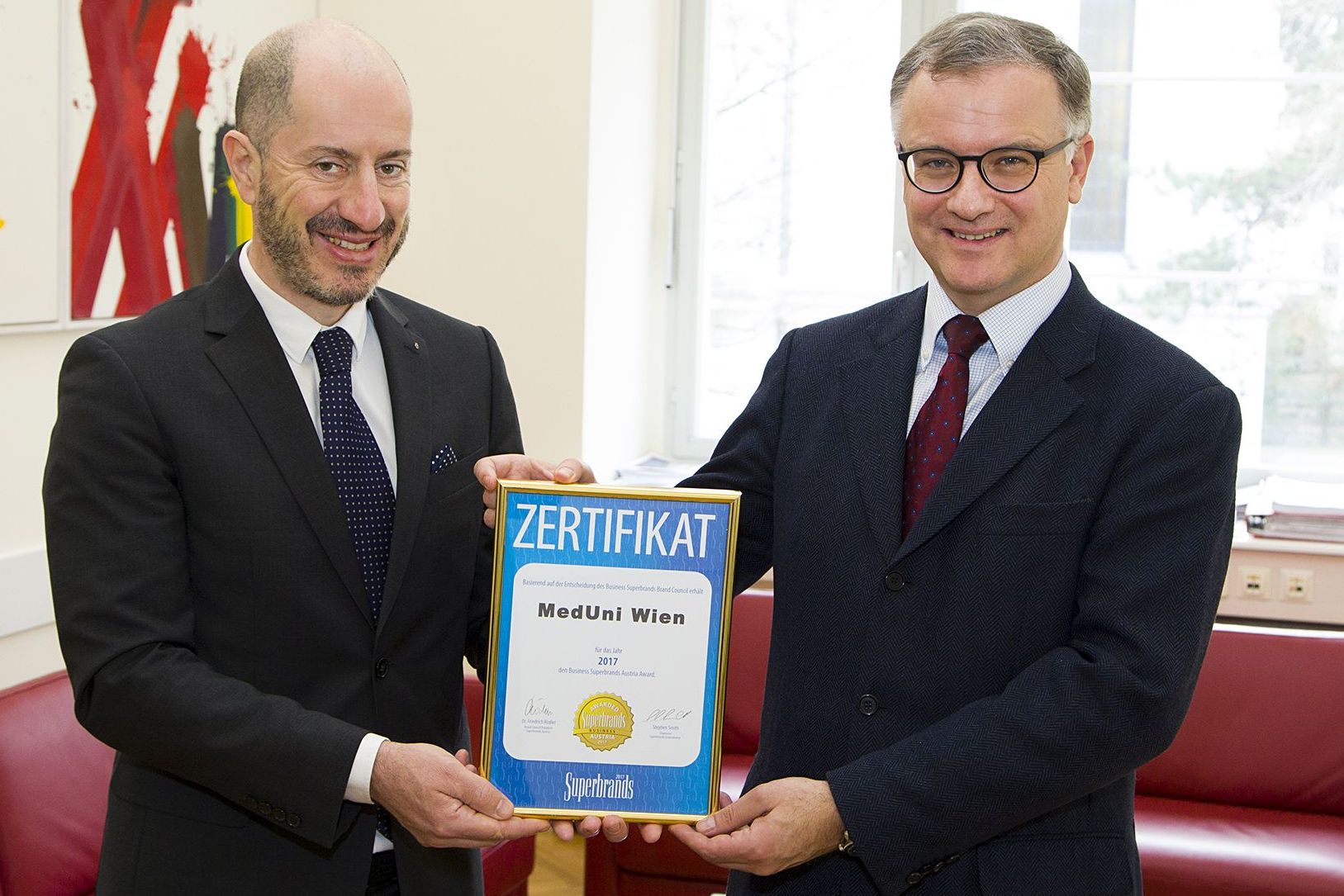 (Vienna, 27 March 2017) As the result of a comprehensive rebranding process, the Medical University of Vienna radically changed its corporate design in August 2016, with a new logo, new website, emotional visual imagery and revised overall presence. MedUni Vienna has now won the prestigious Business Superbrands Austria Award 2017 for its new brand image.
In collaboration with the market research Institute Gfk Austria, consumers in Austria were first of all asked about their favourite brands. Subsequently, the Superbrands Brand Council, the independent expert committee, evaluated the identified brands and promoted them to superbrands.

Authentic corporate identity
"Today, despite all the challenges it faces, MedUni Vienna once again has the potential to belong to the international Premier League of medical schools. In our globalised world, this requires a high level of visibility and an authentic corporate identity. This is exactly what we have achieved with our comprehensive rebranding process and the resulting new, fresh corporate design. The award bears this out and gives us even more reason to celebrate," says MedUni Rector Markus Müller, who accepted the Superbrands certificate on behalf of the university.
About Superbrands International
Marketing and communications experts introduced the Superbrands programme in the UK around 20 years ago. Its purpose is twofold: to put outstanding brands into the spotlight and also to provide other market players with a successful example, from which they can learn lessons for their own brand. Since then, the programme has become popular throughout the world. Ninety countries over all five continents have now adopted the Superbrands Award.

Weitere Infos: www.superbrands.at

---