All News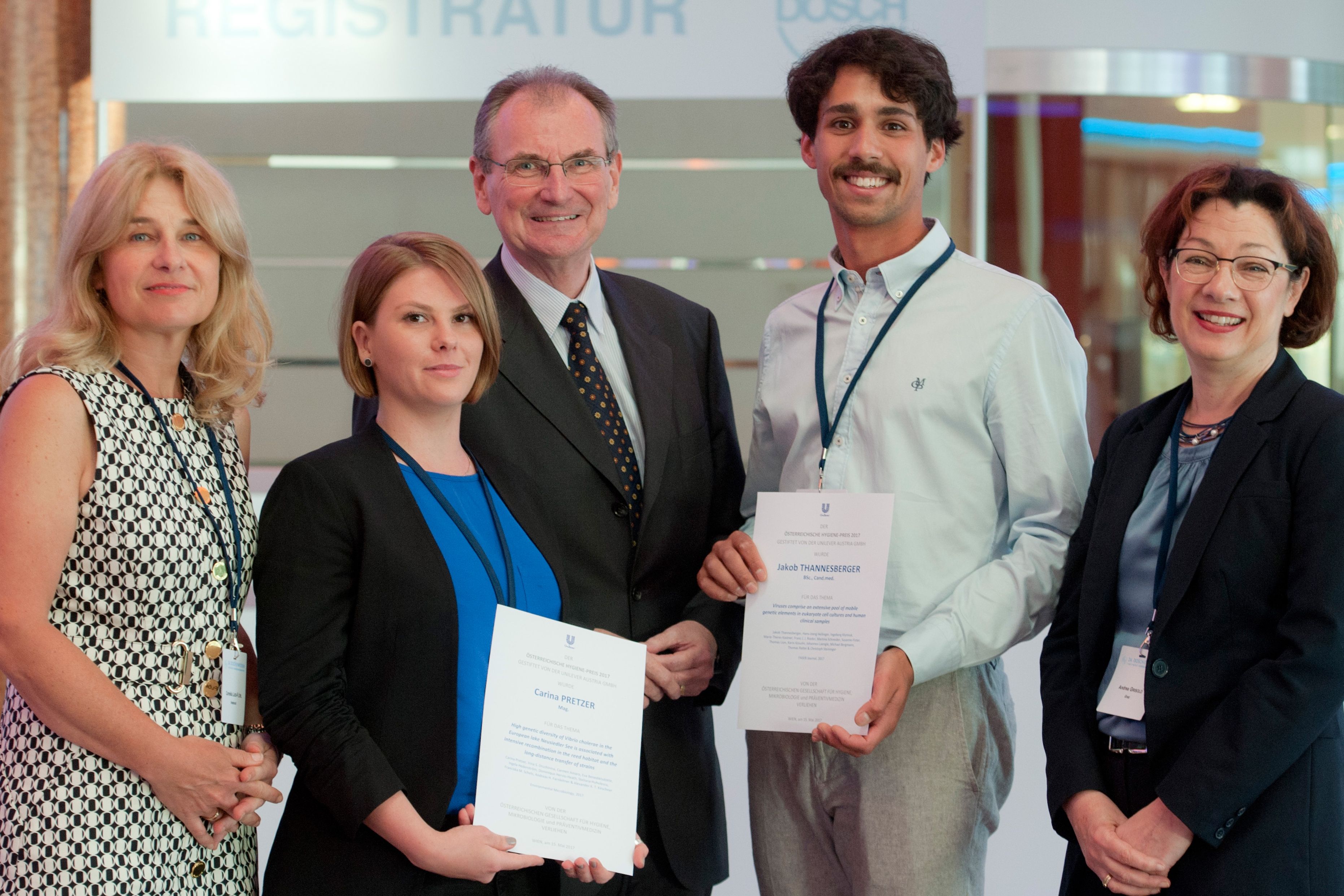 (Vienna, 19 May 2017) Jakob Thannesberger, biologist and MD PhD student at MedUni Vienna was awarded the Austrian Hygiene Prize 2017 at the 24th DOSCH Hospital Hygiene Symposium in Velden am Wörthersee. The symposium is traditionally organised by the Austrian Society for Hygiene, Microbiology and Preventive Medicine (ÖGHMP), which also provides the awards committee.
The Austrian Hygiene Prize has been awarded since 1976 and, this year, Unilever has funded the prize and prize money. Jakob Thannesberger was recognised along with biologist Carina Pratzer from Vienna University of Technology.

Jakob Thannesberger developed a new molecular-biological method known as VIPEP – Viral Isolation Purification and Enrichment Protocol. This method enables him to determine the so-called "virome" – the totality of viruses and viral particles – in cell cultures and clinical samples from patients in much more detail than before. With this method, intact virus particles can be separated from contaminated cell material and DNA very efficiently prior to analysing the viral nucleic acid by Next Generation Sequencing. Thannesberger identified a large number of known but also many more unknown viruses and bacteriophages in his samples. It is the identification of these hitherto unknown viruses – the so-called "viral dark matter" – that represents a particular challenge to virologists. Even though these viruses can have an enormous impact on human host cells and health status, we currently know relatively little about them.

About Jakob Thannesberger
Jakob Thannesberger is in the MD PhD Excellence Programme at MedUni Vienna and is a member of Christoph Steininger's working group at the Division of Infectious Diseases and Tropical Medicine within the Department of Medicine I.
---