All News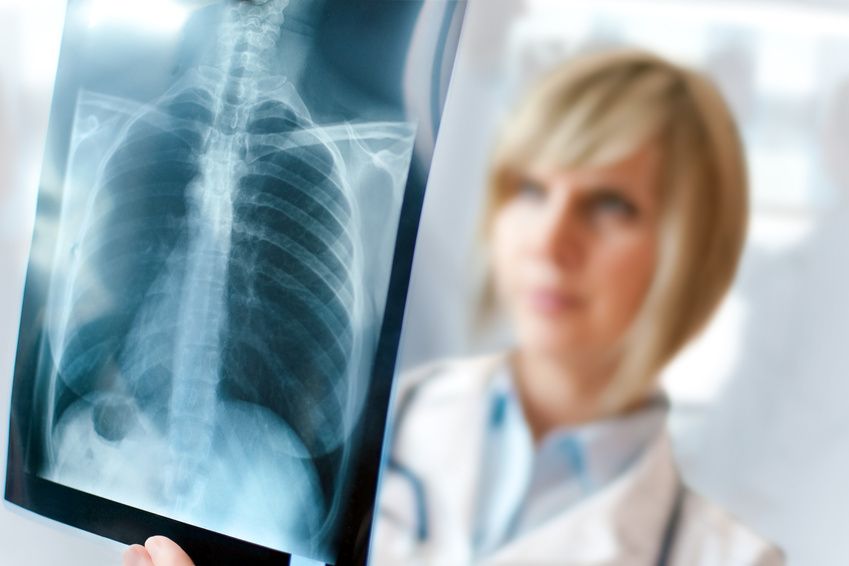 (Vienna, 18-05-2017) City Councillor Sandra Frauenberger, Michael Binder (KAV) and Christoph Zielinski (Vienna General Hospital/MedUni Vienna) introduce the new Vienna Cancer Center: In future cancer patients will benefit from the experience from and collaboration between six Viennese hospitals plus the University Department/General Hospital. This will further develop Vienna as a centre for science and research and consolidate its long-term position.
The Viennese Hospital Association (KAV), Vienna General Hospital (AKH) and the Medical University of Vienna founded the Vienna Cancer Center (VCC) in May 2017, making the City of Vienna one of the major research centres in Europe. This institution will allow even more and larger cancer-related studies to be conducted in future. This will not only strengthen Vienna's status as a scientific location but will greatly benefit cancer patients in Viennese hospitals in terms of the care they receive.

Vienna enhanced and upgraded as a research location
"Only a few days after Mayor Michael Häupl called for Vienna to be promoted and expanded as an internationally competitive science and research location, it gives me great pleasure today to present to you this ambitious and forward-looking project, together with the Medical University and KAV," explains Sandra Frauenberger, Vienna City Councillor for Health.
A rapidly expanding city with an ageing population faces quite specific challenges in the area of healthcare. "Doctors are assuming that the number of cancer patients will continue to rise in Vienna," says Frauenberger. The City of Vienna is aware of its responsibilities, has responded in good time and will provide the best possible 21st century cancer care. Frauenberger placed particular emphasis on the fact that it is primarily Viennese patients who will benefit: "They will have access to top-quality medicine from the research cluster to help them through this difficult time in their fight against cancer. Whether they are rich or poor, young or old – this medicine is truly available to each and every resident of Vienna." The founding of the Vienna Cancer Center marks an important new milestone in the tradition of the "Vienna Medical School". Thus Vienna retains and will enhance its leading position among European megacities in the fields of science and research.

Seven hospitals pulling together
For the moment, the Vienna Cancer Center includes the internal medicine/oncology centers of Vienna General Hospital and the MedUni and five KAV hospitals. In addition, the Vinzenz Group with the St. Josef Hospital in Vienna-Hietzing has joined as a collaborative partner. "In future, seven Viennese hospitals will be closely linked for cancer treatment and research – because modern cancer medicine is based on teamwork. This also gives rise to attractive possibilities in terms of resource management," explains Michael Binder, KAV's Medical Director. Pooling together all the existing oncology expertise allows better control of the constantly increasing cost pressure in oncology and the option of providing innovative medicines cheaply in the context of clinical studies.
Last but not least, it is also a stated objective to improve the management of available hospital beds. After all, more than 31,000 cancer patients are treated every year in Vienna General Hospital and KAV hospitals. "Combining these resources under the umbrella of the Vienna Cancer Center and the close communication and collaboration this will allow will also help us to initiate cancer treatment as quickly as possible," stresses Binder. By caring for patients close to their home and having access to the high level of expertise, the VCC will contribute to the holistic care of cancer patients.
And it should not make any difference which of the seven VCC hospitals patients are treated in, since Vienna Cancer Center will provide the highest level of medical-oncologic care, both in a clinical and scientific sense. Uniform standards in the areas of diagnosis, treatment and after-care and rehabilitation of cancer patients are of direct benefits to patients.
Science and research to increase expertise and provide the very latest cancer treatments
"Due to the greater collaboration between experts provided by the Vienna Cancer Centre, cancer patients will benefit directly from scientific advances within the framework of clinical trials," emphasises Prof. Christoph Zielinski, Head of the Department of Medicine I, AKH/MedUni Vienna and the Comprehensive Cancer Center at AKH and MedUni Vienna, which serves as an example for the Vienna Cancer Center. In other cities in which oncology centres such as the VCC have already been established, the life expectancy of cancer patients has been increased considerably.
Zielinski is also convinced that the Vienna Cancer Center will make it possible to conduct even more and larger studies as part of Viennese cancer research – not only in AKH but in all participating hospitals. Currently there are around 280 studies being conducted in the General Hospital and 20 in the KAV hospitals. "By stepping up our research work, with even more studies in the hospitals outside the General Hospital, we are giving doctors in oncology departments the opportunity to be at the cutting edge of scientific development in the field of oncology," says Zielinski. The VCC will make the City of Vienna into one of the most relevant scientific and research centres in Europe. "Patients will not only be treated with the most up-to-date medicine but will also have the opportunity of receiving the very latest drugs and forms of treatment within the framework of clinical studies," says Zielinski.
Initially the Vienna Cancer Center will integrate the internal medicine-oncology departments, since it is these departments that treat the majority of cancer patients in Vienna. Subsequently VCC will incorporate cancer experts from the fields of dermatology, gynaecology, surgery and radiotherapy.

The tasks of the VCC
Establishing close collaboration between Vienna General Hospital/MedUni Vienna and all other oncology departments of KAV and other participating healthcare providers.
Setting up the necessary committees and structures and defining the processes associated with community-based diagnostics and treatment, access of patients to clinical trials, appropriate utilisation of resources and structured information-sharing.
Implementing supplementary collaboration with out-patient or registered medical institutions with the aim of relocating selected oncology services (e.g. oncologic after-care, long-term routine treatments, etc.) into community-based institutions (not hospitals).
Introducing procedures for structured information-sharing within VCC, in particular in the context of interdisciplinary tumour boards (networking tumour board infrastructure, standardised structure of tumour board information and reports, standardised computerised documentation system without media discontinuities between AKH and KAV).
Accelerating the further establishment of integrated evidence-based guidelines or Standard Operating Procedures (SOPs).
Coordinating and focusing existing resources of Vienna university medicine and KAV to provide coordinated patient care with the aims of ensuring optimum use of resources, accelerating patient-friendly, community-based care where possible and highly specialised central care where necessary.

Aims of the VCC
Ensuring and improving quality of care for cancer patients with equivalent treatment throughout Vienna.
Improving quality of life for cancer patients ("community-based medicine").
Ensuring access to innovative forms of treatment, which require the involvement of a university centre, as an obligatory qualitative component of optimum care in the international healthcare landscape for cancer patients (especially personalised medicine, translational medicine, precision medicine and top-quality medical services, as well as clinical trials for cancer patients).
Promoting Vienna as a healthcare and science location with corresponding international visibility and indirect profitability and accelerating and structural funding of clinical research and involving non-university departments in clinical research.
Broadening training in keeping with international concepts and establishing integrated evidence-based guidelines or Standard Operating Procedures (SOPs).
Exploiting options for controlling cost pressure in oncology (avoiding parallel structures and inefficient processes, obtaining additional resources).
---