All News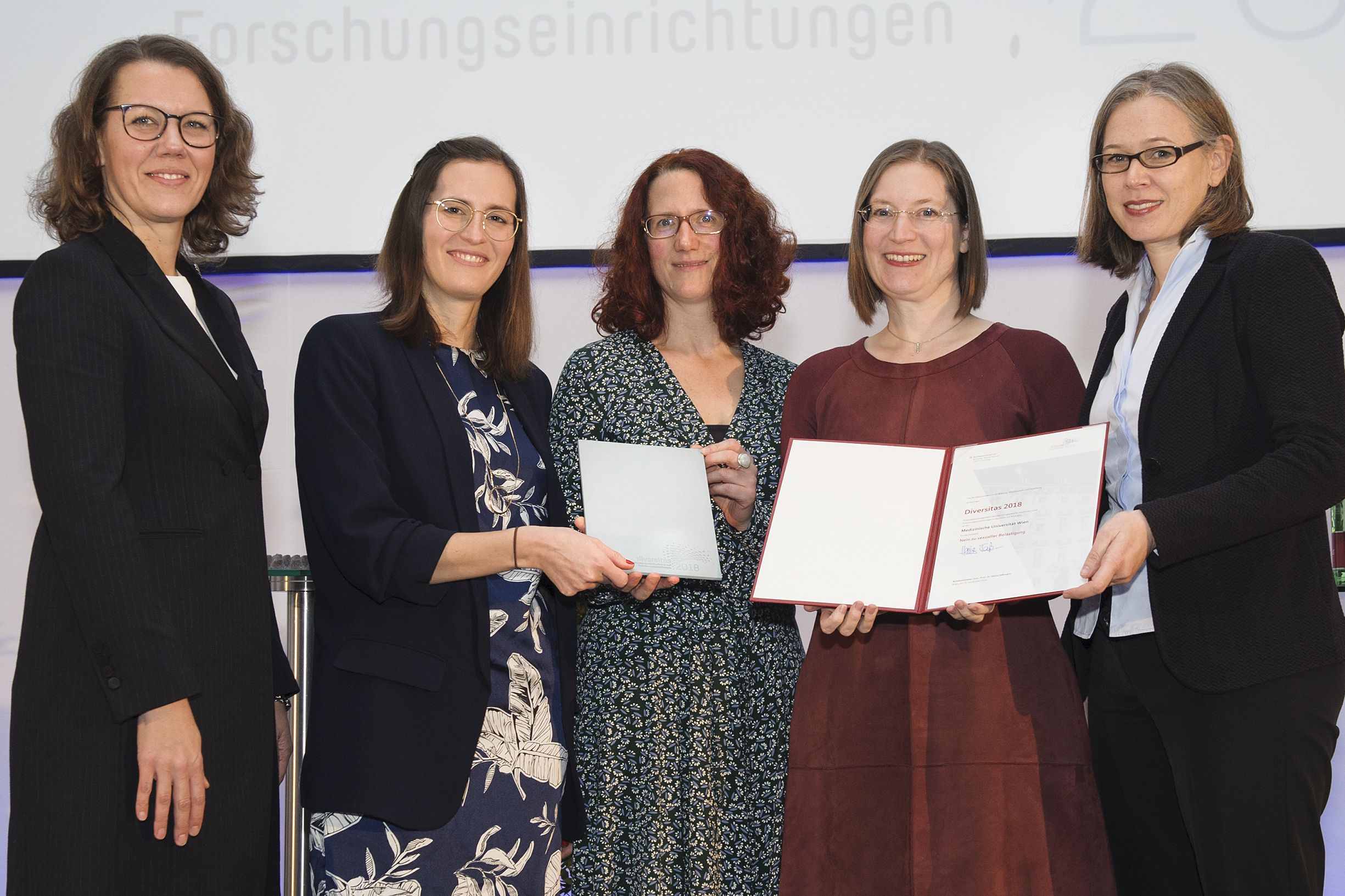 (Vienna, 13-12-2018) The project "No to sexual harassment" of the MedUni Vienna and Vienna General Hospital has received the Diversitas Recognition Award 2018. This initiative aims to sensitise employees and management personnel, and to bring about a permanent reduction in cases of sexual harassment. The award was presented on 11 December 2018 in the science auditorium.
In April 2017, the working group "No to sexual harassment" was established together with Vienna General Hospital, in order to promote an organisational culture free of harassment, based on mutual respect.
The initiative is strategically rooted in the overall strategy of Diversity Management of the MedUni Vienna, and is directly subordinate to the common Management Board (the common organisational leadership of the Vienna General Hospital by the MedUni Vienna and the Vienna Hospital Association), which also issued the project assignment.
One of the focuses of the project was a systematic survey of the level of impact among employees, which was conducted in spring 2018. In parallel to this, a policy paper against sexual harassment was drawn up with the commitment of the Management Board. In order to establish a higher level of transparency when dealing with incidents, a standardised advisory process was also formulated. Furthermore, a website and training sessions on the subject were devised and implemented.

About the Diversitas Prize
The Diversitas Diversity Management Prize is issued by the Austrian Ministry of Education and is awarded to Austrian university and research institutions for outstanding and innovative performance in the field of diversity management. It distinguishes work that has recently led to significant diversity-specific stimulation within the individual institution, or that will initiate this in the near future. The ministry bestows five main prizes and two recognition awards. The prizes are endowed with a total of EUR 150,000.
---