All News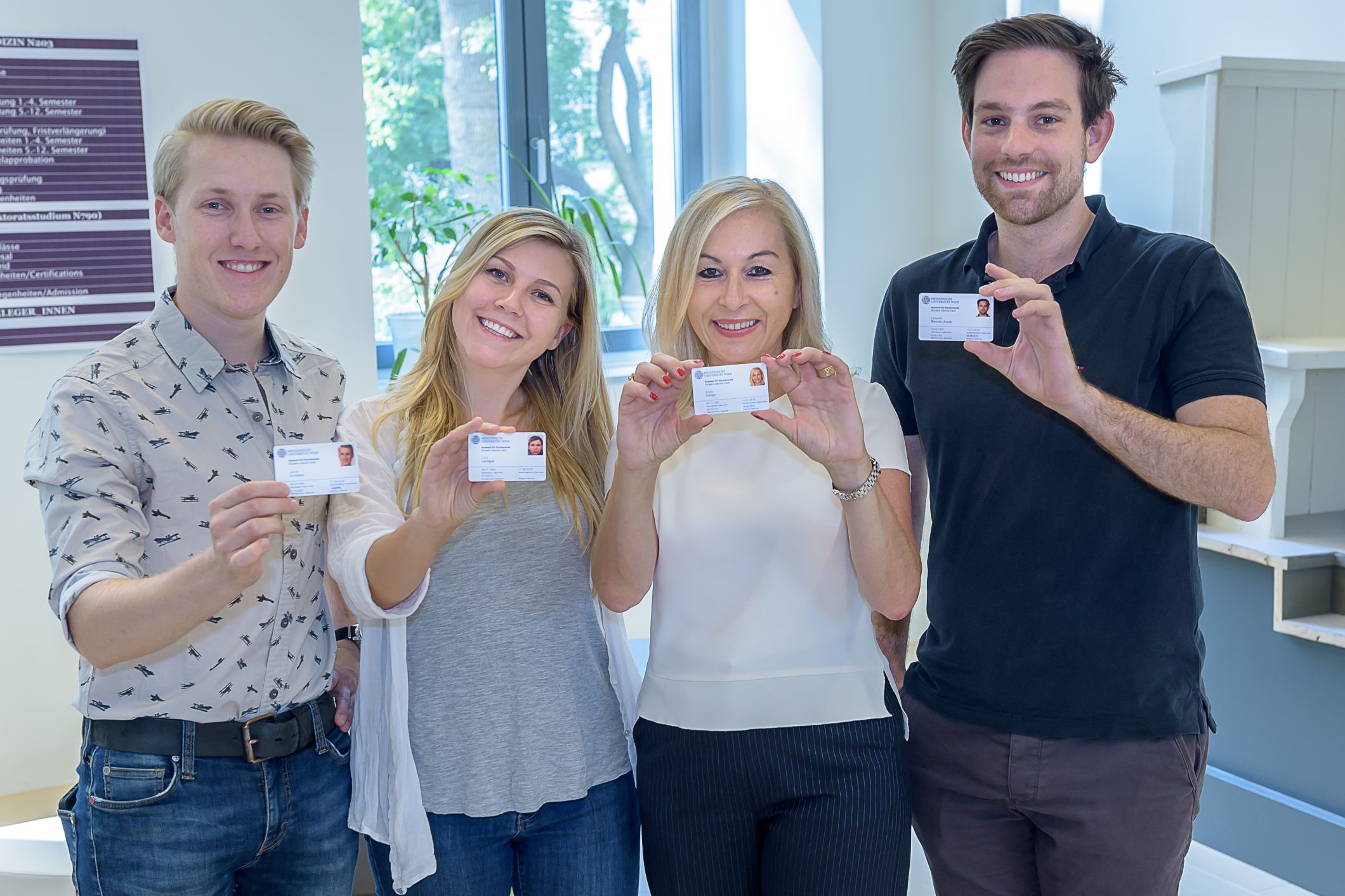 (Vienna, 11-07-2018) Students at MedUni Vienna will have new student cards in the 2018/19 winter semester. A modern plastic card, like a credit card, will replace the old paper student ID. It will identify card-holders as students of MedUni Vienna and will provide several service functions to accompany them throughout their studies.
The new multifunctional card will meet the demands of modern life and save students and university staff a lot of bureaucratic effort. With its inbuilt microchip, it will also serve as a library card for the university library and to obtain a discount in the General Hospital canteen.

The Medical University Student Union representatives have already had a chance to see the new card in the Academic Department and take away their own personal sample copies.

"I am delighted that, now we have changed over to the new matriculation numbers and opened the new, modern Academic Department, we can now introduce the student cards, taking us another step towards non-bureaucratic, service-oriented education," explains Anita Rieder, the MedUni Vienna Vice Rector responsible for education.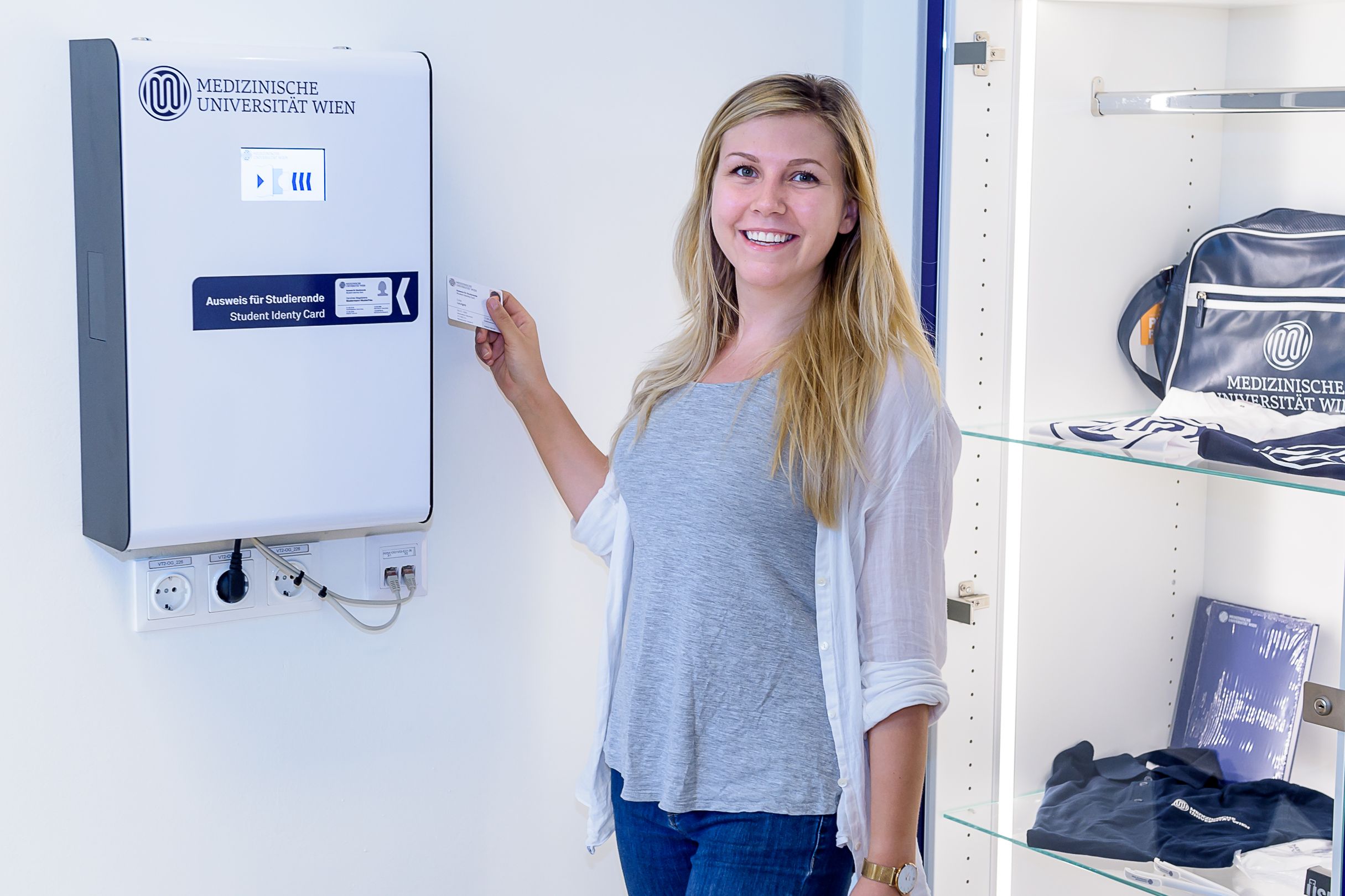 Special issuing terminals
The student card is an important identity card. It identifies its owner as a student of MedUni Vienna. In addition to the holder's name, date of birth and matriculation number, it also shows a expiry date, which can, of course, be extended at special terminals.

Students are able to upload an up-to-date portrait photograph onto their card in MedCampus using menu option "Dienste / Studentcard Image Upload". As soon as they have paid their semester fee/course fee for the coming semester (online, from 6 August onwards) and have received the "continued registration email", they will be able to collect their new student card from the Academic Department, Währinger Straße 25a (foyer) during opening times (Mon., Wed., Fri. 9:00 – 12:00 hrs, Tuesday 13:00 – 15:00 hrs and Thurs. 14:00 – 17:00 hrs) on presentation of their current student card or official photo ID.
Terminals for extending the period of validity can be found in the Academic Department, the University Library and in the Medical University Student Union in the General Hospital (6M).
---