All News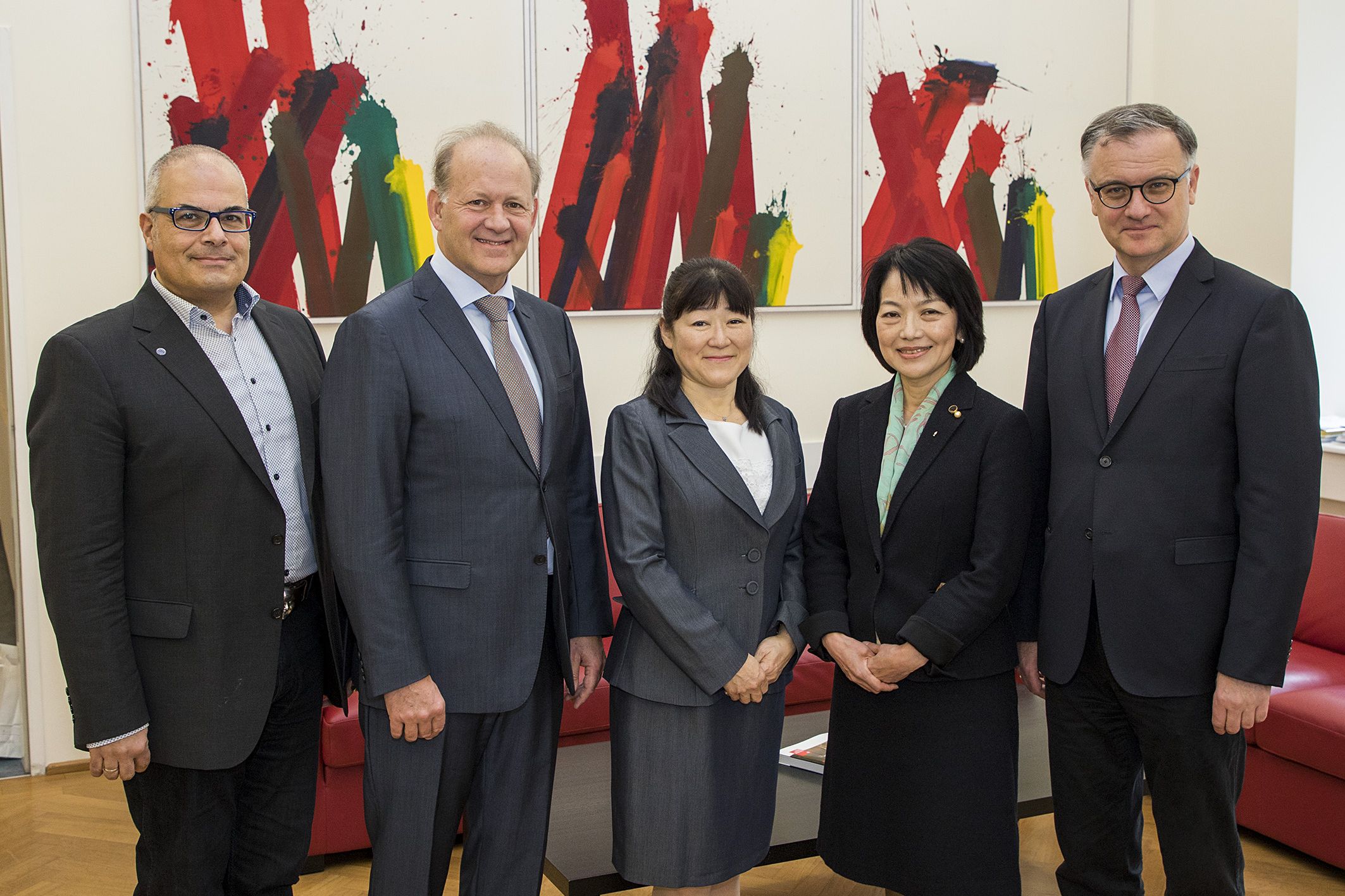 (Vienna, 15 March 2018) MedUni Vienna's University Clinic of Dentistry has signed a cooperation agreement with Showa University in Tokyo, Japan. The two medical universities intend to collaborate on education and training, student exchange programmes and joint research projects.


The cooperation agreement was signed in Vienna on 15 March 2018 by Rector Prof. Markus Müller and Prof. Andreas Moritz, Head of the University Clinic of Dentistry, in the presence of Dr. Miyuki Hashimoto (Professor at International Exchange Center) and Ms. Yuka Hiraizumi (Associate Professor), who were representing Showa University.
The universities intend to work more closely together and to encourage exchanges of teaching staff and students.
Showa University Tokyo was founded in 1928 as Showa Medical College. Today it comprises the School of Medicine, School of Dentistry, School of Pharmacy and School of Nursing and Rehabilitation Sciences and has a total of approximately 2,500 students. It runs seven university clinics and is spread over the Hatanodai Campus, the Yokohama Campus and the Fujiyoshida Campus.
For many years now, MedUni Vienna has maintained active student exchanges in the field of human medicine so that students from Tokyo can come to MedUni Vienna and Viennese medical students have the opportunity to immerse themselves in the 36-million-inhabitant metropolis of Tokyo and experience a different culture. The recently signed cooperation agreement now extends this option to dentistry students.
---