All News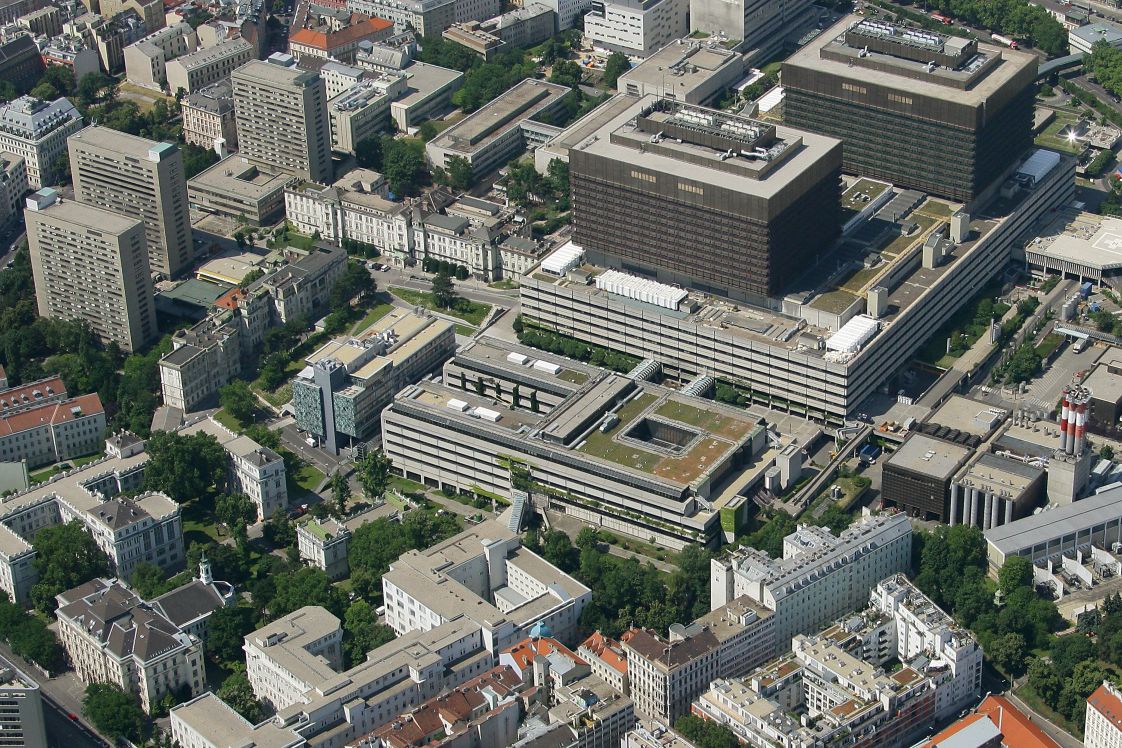 (Vienna, 03 May 2018) The UHAE (University Hospital Alliance Europe), which currently comprises nine university hospitals from nine countries, including the Vienna Medical Department (MedUni Vienna and Vienna General Hospital), is meeting on 7 May 2018 for its General Meeting in Vienna. The aim of the UHAE is to represent the diversity and capability of the European university hospitals, thereby providing mutual support to its members to help them develop their service to patients throughout Europe.

UHAE's main aims and plans are: to strengthen communication between the European university hospitals, establish examples of Best Practice in clinical and organisational areas amongst others, discuss questions relating to the further development of a European healthcare system and to jointly implement all these measures for the benefit of patient outcomes. In addition, it aims to expand the opportunities offered to clinical, research and other employees to gain experience in other European university hospitals and to develop professional networks.

Knowledge transfer and larger-scale studies – especially in the case of rare diseases
"One of the main aims of the UHEA collaboration is to use the diverse knowledge and extensive experience that has been gathered by the different European university hospitals. Europe has a large number of outstanding university hospitals that have developed excellent solutions in different areas of organisation and clinical and support processes. We are therefore working together with other European university hospitals to identify the best solutions in each case, how we can best make this knowledge available to the other teaching hospitals and we also want to support each other in implementing these Best Practice solutions," says Herwig Wetzlinger, Director of Vienna General Hospital.

"Especially in the area of rare diseases, it is essential that medical universities and university hospitals collaborate on research and also on patient care. In isolation, no university or university hospital sees enough of these patients, gains sufficient experience of such patients, is able to gather sufficient data, laboratory results or biological samples and enrol enough of these patients in serious, well-structured and large-scale studies to make sufficient progress in these areas for the benefit of the affected patients, who are often children. It is only through a larger number of competent and committed medical research establishments working together that it is possible to make the necessary medical progress for these patient groups, by means of joint research and joint implementation of the results in the care of patients in university medical departments," emphasises MedUni Vienna Rector Markus Müller.

General Meeting in Vienna
On 7 May, directors, university heads and leading UHAE innovation and strategy experts will hold concrete discussions about ongoing and planned activities and topics such as joint applications for EU grants, identification of common research topics or representative activities for the purpose of EU institutions. During the event, participants will also be received by Austrian President Alexander van der Bellen. There will be a report on an ongoing UHAE initiative for jointly establishing standards and methods for measuring long-term outcomes. Another separate meeting of the UHAE will be held on 24 May – also in Vienna.

Current members of the UHAE (as at May 2018):

- Assistance Publique-Hôpitaux de Paris
- Barcelona Hospital Campus Vall d'Hebron, Barcelona
- Charité – Universitätsmedizin, Berlin
- Erasmus University Medical Center, Rotterdam
- Karolinska University Hospital, Stockholm
- King's College Hospital, London
- San Raffaele University & Research Hospital, Milan
- Universitaire Ziekenhuizen Leuven
- Medical University of Vienna/Vienna General Hospital

Editors please note: We will be pleased to arrange interviews on 7 May with Vienna General Hospital Director Herwig Wetzlinger , MedUni Vienna Rector Markus Müller or with international experts. Please send us your interview questions in good time: pr@meduniwien.ac.at and presse@akhwien.at.


---