All News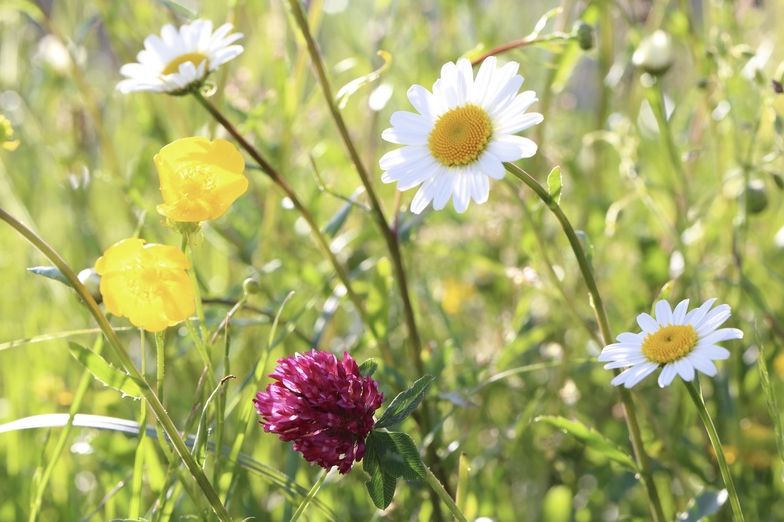 (Vienna, 27 April 2018) According to MedUni Vienna's Pollen Monitoring Service, the next major flowering of the pollen season is imminent: the flowering of grasses (sweet grasses). An allergy to grass pollens is the commonest form of pollen allergy: around 400 million people suffer in some form or other from a grass pollen allergy (rhinitis) – with the usual symptoms such as a runny nose, cough and severe breathing problems. The grass pollen season is so notable, because it is made up of pollen from many different types of grass, although not every sufferer is necessarily affected by them all. That is why the pollen season is so long, usually lasting from the beginning of May to the beginning of August in Austria.

At the moment, vernal grass and meadow foxtail are flowering in the meadows. Both varieties produce no continuous and widely dispersed pollen count. However, the first grasses of major relevance to grass pollen allergy sufferers are just about to flower: bluegrass and orchard grass will soon start to bloom – over the course of next week. Isolated examples of bluegrass might already be flowering in favourable locations. Very sensitive sufferers can already expect the first symptoms, warns Katharina Bastl, together with all the experts at MedUni Vienna's Pollen Monitoring Service.

Grass pollens can make you really ill
Grass pollens are one of the commonest causes of allergic symptoms, from hay fever right through to asthma, a chronic and potentially dangerous condition. Moreover, the visible symptoms are just "the tip of the iceberg", because, in fact, it is the entire body that reacts, even to the extent of blood count changes taking place. This explains why sufferers feel so tired and listless, says Erika Jensen-Jarolim from the Institute of Pathophysiology and Allergy Research at MedUni Vienna. Allergy sufferers who try to keep fit through exercise, experience an exacerbation of their symptoms during physical activity, which can even trigger an asthma attack. "Grass pollens make sufferers ill and environmental factors can further increase the allergenicity of the pollen."

"Incidentally, even our pets, dogs and horses in particular, can suffer from a grass pollen allergy," adds the allergologist, who is also affiliated to the inter-university Messerli Research Institute.

The specialist can help – even at this late stage!
Allergic symptoms can be alleviated or even prevented. Prompt diagnosis from a specialist trained in allergology can help you arm yourself against the upcoming grass pollen season. That is why MedUni Vienna's Pollen Monitoring Service offers an allergy risk questionnaire, a pollen diary and the "Pollen" app, to track down a pollen allergy and support sufferers in their everyday lives.

Diagnosed grass pollen allergy sufferers should always have symptomatic treatment on hand (antihistamines in tablet form or as a solution for children, asthma inhaler). Says Jensen-Jarolim: "It is still not too late to consider allergen immunotherapy against grass pollens, since doctors will now also vaccinate just before or even during the season. However, it takes some time for any effects to be felt. In principle, it is better to schedule the immunotherapy for the autumn and then there is a 90% probability that the next pollen season will be much easier." The "pollen dispersal times" in the "Pollen" app provided by MedUni Vienna's Pollen Monitoring Service provides immediate help in the short term.

Washing your hair, pollen screens and filters – tips from the experts
Tips from the experts are: ventilating your bedroom from the "other" side of the apartment, washing your hair and face thoroughly before going to sleep and using pollen screens at the windows, a pollen filter in the car and air purifiers in the living room can reduce exposure. Pollen filters that sit in the nose have proven useful but they must be worn consistently. "It is practically impossible to avoid grass pollen, so it is important to be well prepared for the season," advise the experts from the Pollen Monitoring Service.


---