All News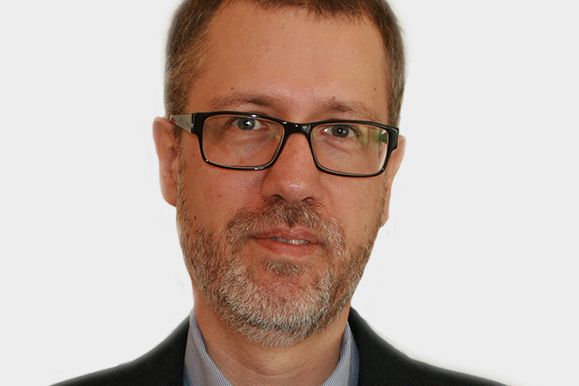 (Vienna, 3 September 2018) On 1 September 2018, Wolfgang Weninger took over the Chair of Dermatology at MedUni Vienna and management of the Department of Dermatology at MedUni Vienna/Vienna General Hospital. Weninger completed his medical training in Vienna before first moving to the USA and then on to Australia.
Most recently, Wolfgang Weninger was head of the Discipline of Academic Dermatology at Sydney Medical School in Australia and the Dermatology Department at the Royal Prince Alfred Hospital, Sydney.

His scientific interest is the study of the skin immune system. During his time in Sydney, Weninger gained ground-breaking knowledge in the pathogenesis of inflammatory and malignant diseases, such as psoriasis, atopic eczema and melanoma. His scientific focus is on the use of the latest microscopic techniques that allow real-time tracking of immune cells in normal and diseased skin. In his studies, Weninger has discovered several new immune cells and uncovered their role in skin diseases. His aim is to transfer the highly developed technology and expertise from Sydney to Vienna and to help Vienna establish itself as a leading centre for biomedical science.
His aim for the Vienna department is to establish a modern, world-leading centre for academic and clinical dermatology and venereology that combines innovative dermatological research, high-quality patient care and state-of-the-art education and mentoring for subsequent generations of medical students and dermatologists. His particular clinical interests are paediatric dermatology, immunotherapy of inflammatory and malignant skin diseases, the use of genetic techniques for studying and diagnosing diseases of unknown etiology and the development and use of Artificial Intelligence in dermatological practice. Weninger also wants to make greater use of modern communication methods and Artificial Intelligence in education.

About Wolfgang Weninger
Wolfgang Weninger completed his medical studies at the Medical Faculty of the University of Vienna (today the Medical University of Vienna) in 1991 and his specialist training in dermatology and venereology in 1998. Over the next few years he occupied a postdoctoral fellowship and a junior faculty position at Harvard Medical School Boston, USA (1999 to 2003). From 2003 until 2007, he was assistant professor at the Wistar Institute and the University of Pennsylvania in Philadelphia, USA. In 2007, he took over the Raymond E. Purves Chair of Dermatology at the University of Sydney and headed up a research group at the Centenary Institute for Cell Biology and Cancer Medicine, where he was also Deputy Director in 2013. During his medical career he has received numerous grants and awards, such as the Unilever Award and the Ferdinand von Hebra Award. His papers have also been published in numerous prestigious medical journals such as Cell, Nature and Science.
---