All News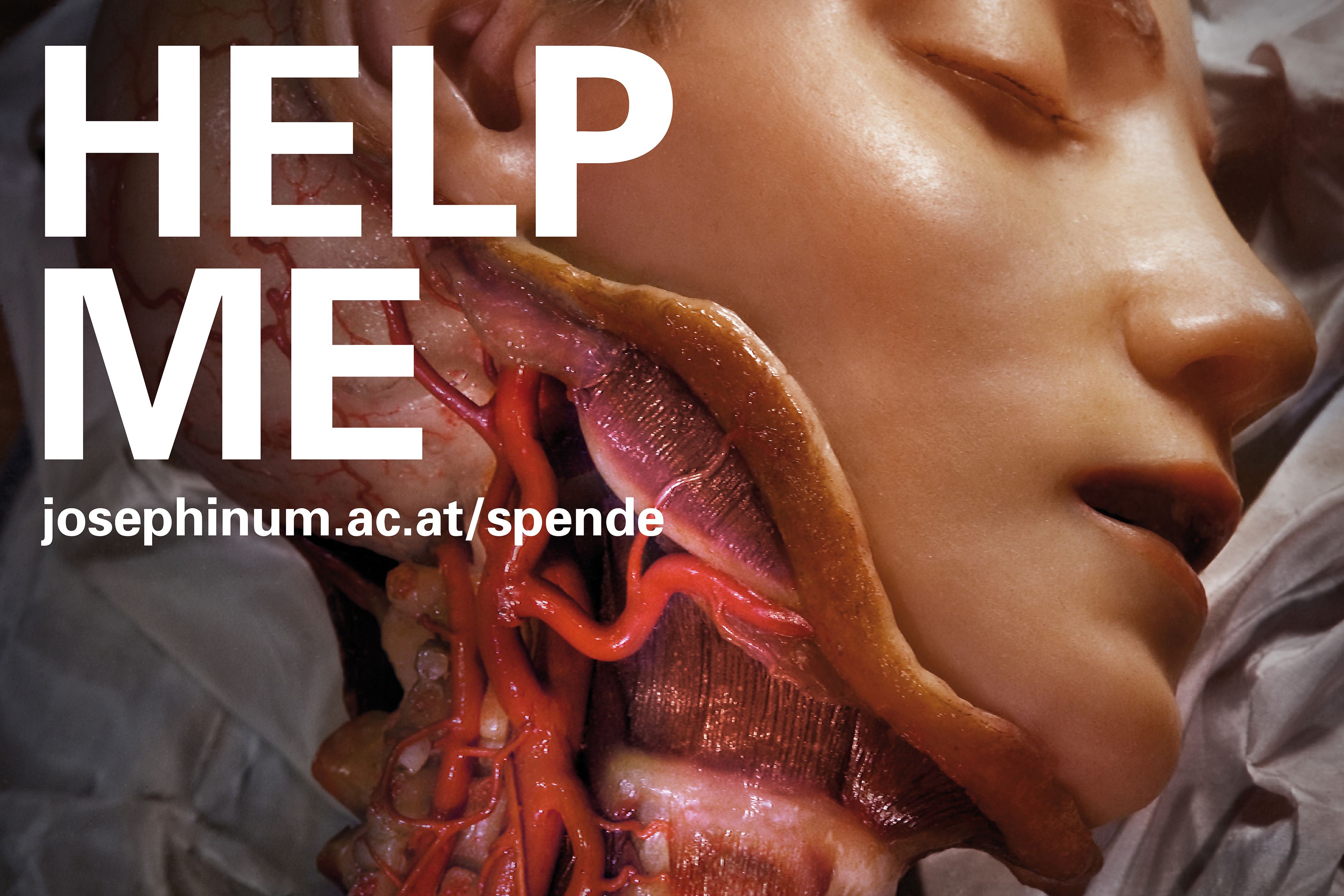 (Vienna, 15 November 2018) Alongside numerous other historical exhibits, the Medical University of Vienna's Josephinum houses the amazing collection of anatomical wax models commissioned by Joseph II in Florence in the 18th century, which comprise nearly 1,200 preparations. To celebrate the renovation, which will transform the Josephinum into a modern museum, while retaining its historical importance and unique charm, the Josephinum is hosting an "open week" from 20 to 25 November 2018, when admission will be free.
Before the Josephinum is closed for a year or two, visitors are being offered the opportunity to view the collection of anatomical wax models and the special exhibitions "Viennese Medical Faculty 1938 – 1945" and the associated contemporary art exhibition, Chiasmata 17-18 Anna Artaker/Tatiana Lecomte, free of charge. "We are inviting anyone who is interested to come and see or rediscover the Josephinum and view its current memorial-year exhibition," explains Josephinum Director, Christiane Druml.

Josephinum is collecting donations
In order to preserve the Josephinum (which was founded in 1785 by Kaiser Joseph II as a medico-surgical military academy) as a jewel of classical architecture and to keep its unparalleled history-of-medicine treasures for future generations, a fundraising campaign has been set up under the title "Help me". The campaign is being advertised on eye-catching posters throughout the city, asking for donations. Even by making a small donation, readers and visitors can help to preserve the collection and the remarkable premises. Using the slogan "An unusual patient needs your help", the Josephinum is soliciting donations.

Opening times during "open week":
Open week with free admission from 20 – 25 November; Opening times: Tues.-Sun., 10:00 – 18:00 hrs; Wed., 10:00 – 20:00 hrs. There will be two guided tours every afternoon: Tues.-Sun. at 14:00 and 16:00 hrs; Wed., 16:00 and 18:00 hrs (tours cost €4 per person)

Support a Viennese institution:
IBAN: AT40 2011 1826 5928 8002
BIC: GIBAATWWXXX
Intended use: "Josephinum donations" – every euro counts.
The Josephinum thanks you for your support.
---