All News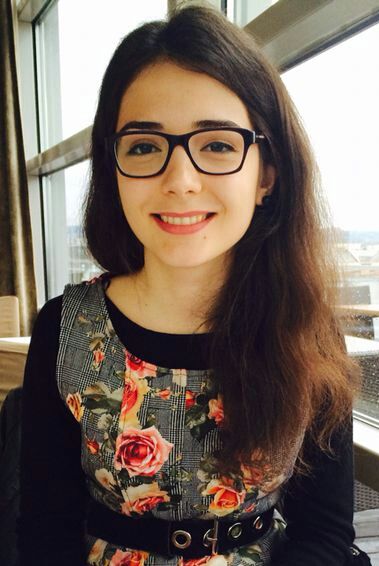 (Cambridge, 24 October 2018) Mirlinda Ademi, a MedUni Vienna graduate, has been awarded an MRC scholarship for the start of her PhD in Cambridge, as well as the prestigious Vice Chancellor's Award from the Cambridge Trust. Her research project on "Genetic regulation of axon survival in human diseases" looks at the influence of gene variants as a possible risk factor for greater axon vulnerability.
The loss of axons is a decisive event in the course of various neurodegenerative diseases such as Parkinson's disease or Alzheimer's, for example. This happens long before the actual damage to neuronal cell bodies. Axon damage is also significant in other pathologies such as peripheral neuropathy or Multiple Sclerosis. The project builds on many years of research in the field of Wallerian degeneration and its underlying molecular mechanisms. Previously, these were primarily studied in animal models and not completely understood. As part of her PhD, Mirlinda Ademi is studying the role of gene mutations in genes such as NMNAT2 and SARM1, which play a key role in the degeneration of axons and their influence upon human neurological diseases.

Every year, together with the Cambridge Trust's Cambridge International Scholarship, the Vice-Chancellor's Award recognises the top 250 PhD candidates at the University of Cambridge. In addition, Mirlinda Ademi has received a PhD award from the British Medical Research Council (MRC), an organisation that plays a leading role in the education and promotion of young researchers over a range of biomedical disciplines.

About Mirlinda Ademi
Mirlinda Ademi completed he secondary education with outstanding grades. She studied human medicine at MedUni Vienna and Charité Berlin, receiving several performance scholarships. In parallel to her studies, she worked for several years in Christoph Binder's research group at the Division of Medical-Chemical Laboratory Diagnostics. Her research projects have earned her numerous prizes including the Hungarian Academy of Sciences' Stephen W. Kuffler Award and the Amgen Foundation's Amgen Scholarship. Since October 2018, she has been doing her PhD at the Institute of Clinical Neurosciences at the University of Cambridge.
---