All News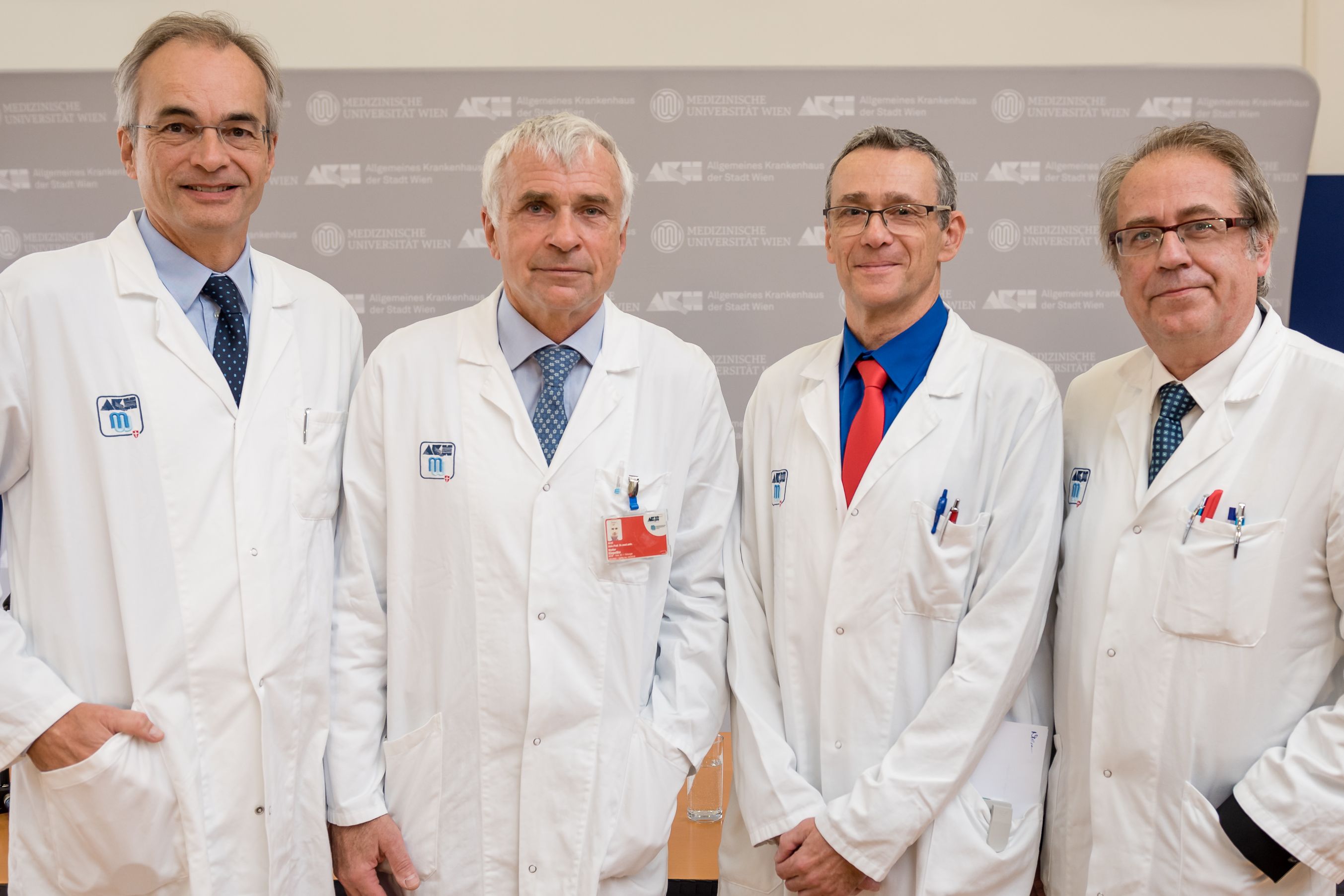 Approximately two and a half months after the lung transplant, which Niki Lauda had to have at MedUni Vienna's Division of Thoracic Surgery within Vienna General Hospital, the three-times Formula 1 World Champion left hospital on Wednesday 24 October in good general health. Lauda will now have to undergo several weeks of intense rehabilitation, the treating doctors announced at a press conference at MedUni Vienna. Head of the healthcare team, thoracic surgeon Walter Klepetko, appeared to be "very happy" with the progress of his recovery.
The transplant is a new and very significant chapter in Mr Lauda's multi-faceted life", said Klepetko, who implanted a lung into 69-year-old Lauda on 02 August. "And this chapter has had a happy ending." And so much so that Niki Lauda will probably be able to return to a "completely normal" life, such as he enjoyed before the operation. It is therefore even conceivable that he might return to the Formula 1 track as Mercedes Non-Executive Chairman.

People have constantly been asking why it has taken so long? Says Klepetko: "Nowadays, a tyre change in Formula One takes 2.6 seconds and we also took 2.6 – although in our case it was months," says the transplant specialist. "A successful outcome can only be achieved with the necessary time," explains Klepetko, who expressly thanked all those who had been involved in the recovery process at MedUni Vienna and Vienna General Hospital ("into three figures"): "This success belongs to the entire healthcare team."

The rehabilitation process has now started for Lauda and primarily involves regaining his physical fitness, so that he is then able to lead an almost normal life. It is not being revealed where Lauda is going to complete his rehab. As to how long it will take, the doctor says that this is not possible to predict. The programme includes a strict training schedule to build up his lungs and muscles that have become weak due to a long period of physical inactivity. It will probably take several weeks or months, during which time Lauda, like all lung transplant patients, will have to be carefully protected from infection. Transplant patients have to take immunosuppressant drugs to prevent possible rejection of the donor organ, as internist Peter Jaksch explained.

An orchestrated symphony of different medical disciplines
Lauda is entering rehab with very good organ function, said Gottfried Heinz, Head of the Cardiac Intensive-Care Unit. On admission to the General Hospital, the 69-year-old was only being kept alive by a heart-lung machine. The organ transplant took place on 02 August. Vienna General Hospital carries out 120 lung transplants every year, making it one of the four largest centres in the world for such operations. Klepetko read out a letter that the Lauda family had sent to thank the entire medical and nursing team.

"I am very proud that we have managed to extricate Mr Lauda from the extremely complex situation in which he found himself and get him to the point where he can start rehabilitation," said cardiologist Christian Hengstenberg. He described the collaboration between the numerous divisions at MedUni Vienna and/or Vienna General Hospital as "an orchestrated symphony of different disciplines".

The engine is running sweetly again...
Finally, using the language of motorsports, Klepetko summed up Nicky Lauda's health status as follows: "The engine is running sweetly again but we still have a bit of work to do on the chassis."

(APA/MedUni Vienna)
---