All News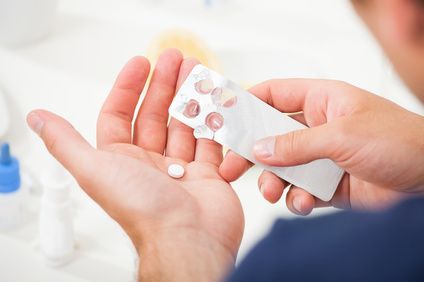 (Vienna, 25-04-2019) Researchers of MedUni Vienna around Siegfried Kasper, Head of the University Clinic for Psychiatry and Psychotherapy of MedUni Wien together with the team of Carlos Zarate of the National Institute of Mental Health (NIMH) in the USA developed a model for the appropriation of available therapies for depression and published it in the professional journal Translational Psychiatry. In this context, also the best-possible application of the new, promising medicinal product Esketamin is described in the treatment process.


Depression is the most frequent reason for suicide, one of the leading disorders worldwide, one of the major reasons for early inability to work and generates enormously high suffering in patients and their families. Approximately 35-50% of all patients become symptom-free with a first choice treatment, for example with antidepressants and psychotherapy. Severe depression requires further treatment steps.

Nose spray shows good results
In the meantime, there are good strategies and consensus as to which therapies should be implemented during the second treatment step (e.g. dose escalation and augmentation). However, up to 30-50% of all patients demonstrate only unsatisfactory improvement even after two treatment steps. Up to 60% of these patients exhibited reactions within a few days in a booster therapy during certification studies with the new medicinal product Esketamin as a nose spray.

At the beginning of March 2019, Esketamin was approved by the US-American Food-and-Drug Agency (FDA) in the USA as a medicinal product for severe depression. Studies (Yale, 2000; NIMH, 2006) showed a surprisingly quick anti-depressive effect within a few hours, which has since been replicated frequently by research.

Cooperation between the laboratory of Carlos Zarate at NIMH and researchers of the University Clinic for Psychiatry and Psychotherapy of MedUni Vienna now describes the impact of this revolutionary development on the therapy and prognosis of depression. This paper also demonstrates further steps for the development of stratifying and prognostic markers as well as reliable staging models - as has long since existed in other illnesses.

Thus, the researchers developed a model for the appropriation of the available therapies for depression. It is emphasised that new medicinal products such as Esketamin are applied only in the second and third instance. The paper furthermore shows that neurobiological fundamental research has discovered promising biological markers, based upon which stratification for the severity classification of the illness and therapy selection can be rendered possible in the future. However, further validation up to the clinical implementation is still necessary. In the meanwhile, research is conducted at NIMH on the neuronal effect mechanism of the fast impact of Esketamin in order to find subsequent substances with similar effect and a better side effect profile.

The paper was published at the invitation of the editor of Translational Psychiatry.
---