All News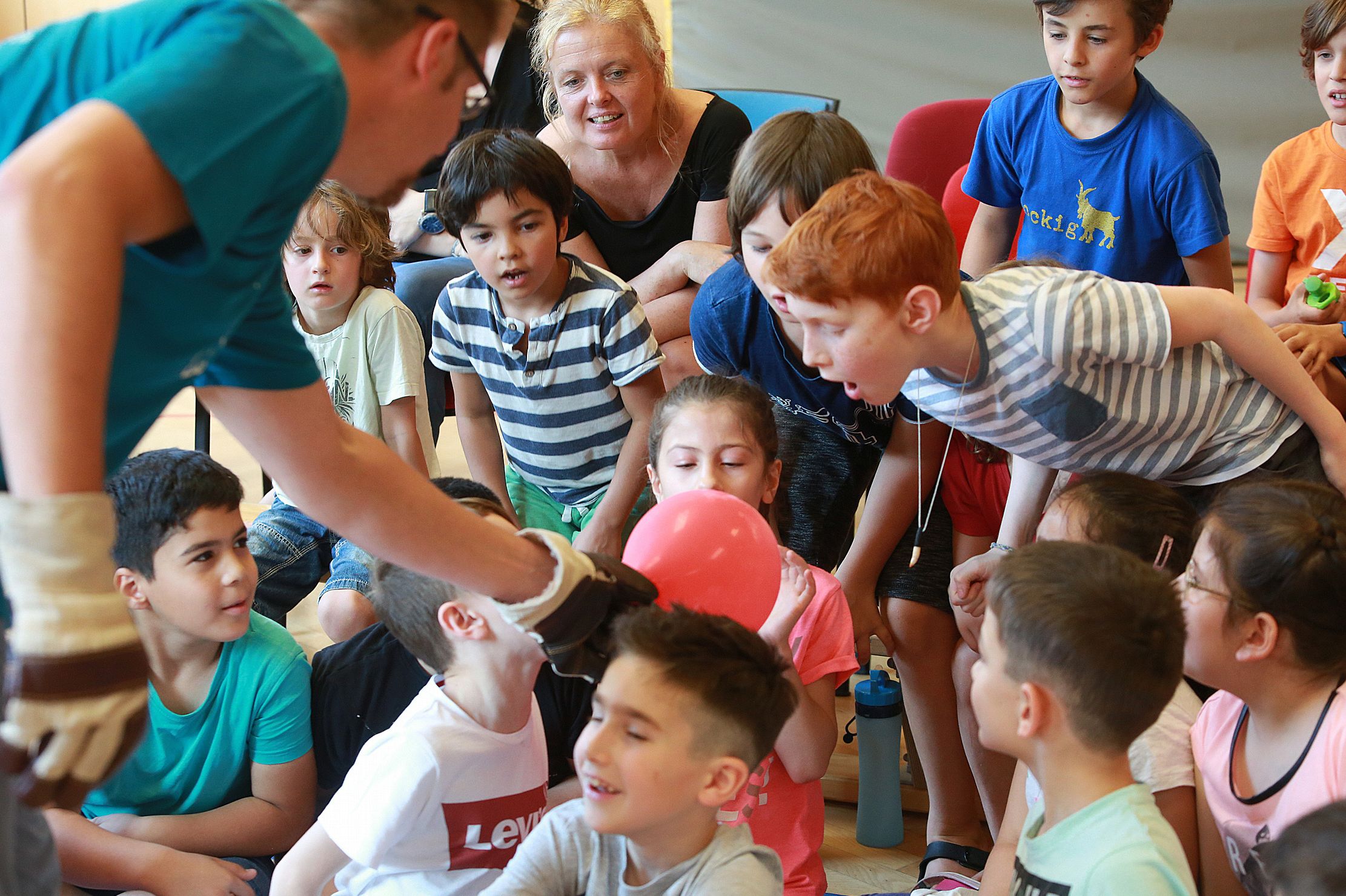 (Vienna, 11 April 2019) The aim of Vienna Children's University (KinderuniWien) is to offer children an insight into research. That is why six universities and one technical university are again opening their doors to inquisitive children from 8 to 20 July 2019, to give them an opportunity to explore and be amazed. This will be the 17th time that MedUni Vienna has taken part.
KinderuniWien will once again encompass the Medical University of Vienna, the University of Vienna, Vienna University of Technology, the University of Natural Resources and Applied Life Sciences Vienna, Vienna University of Veterinary Medicine, Vienna University of Applied Sciences and the University for Economics and Business Administration Vienna.
It is guaranteed to be an interesting and varied two weeks, with exciting highlights and a diverse break-time programme. The aim of KinderuniWien remains unchanged: children aged between 7 and 12 years are given their first glimpse of university life, without any pressure on them, and have an opportunity to develop a passion for science and research.

This year, MedUni Vienna will be participating in KinderuniWien for the 17th time with its Children's University:Medicine programme. The programme will include 87 classes (lectures/seminars/workshops) centred around health and medicine and will run from 15 to 19 July. This year's focus is "Genes - blueprint of life".

The final programme for KinderuniWien 2019 will be available from mid-May both online and as a study planner including pocket-sized programme booklet: registration opens online on 12 June at: kinderuni.at.

Vienna Children's University: for the whole family!
KinderuniWien is meant for children to experience university – but also with their families. On the collection day on 7 July there will therefore once again be two lectures for children and adults and the graduation ceremony on 20 July is a celebration for the whole family. About the Children's University graduation ceremony: this year's graduation ceremony will once again take place in the Great Hall of the University of Vienna and the young students can register for it at the Information Points during the first two weeks of KinderuniWien.

Another important aim of KinderuniWien is to reach families who have previously had little to do with universities: a Kinderuni Day Ticket scheme will allow children from social educational establishments to be picked up and accompanied throughout the course of their KinderuniWien day. Sponsors for this would be very welcome.
---