All News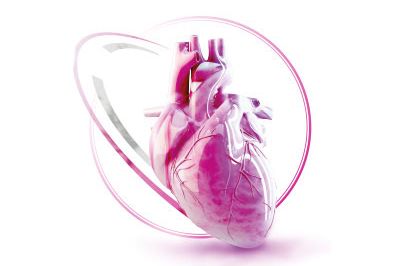 (Vienna, 03 December 2019) MedUni Vienna researchers will present new cardiovascular research findings at the large EuroEcho Congress of the European Association of Vascular Imaging in Vienna (4 – 7 December 2019). They found in a study that combined mitral valve and tricuspid valve insufficiency results in a much poorer prognosis for patients with chronic heart failure.
Functional insufficiency of the mitral valve and/or tricuspid valve is a lack of leak-tightness, e.g. as an attendant symptom of heart failure, which is prevalent within the population. The mitral valve and tricuspid valve are located between the atria and ventricles (upper and lower heart chambers), where they act as inlet valves and prevent blood from flowing backwards into the atria from the ventricles. Researchers from MedUni Vienna have now demonstrated for the first time that combined insufficiency of both valves results in a much poorer prognosis for patients with chronic heart failure. The results of this study will be presented as part of the Young Investigator Award Session at the EuroEcho 2019 Congress by Gregor Heitzinger from Georg Goliasch's working group.

International Congress in Vienna
The world of cardiovascular imaging is meeting in Vienna from 4 – 7 December 2019 to attend the EuroEcho 2019 Congress (approximately 4,000 participants). At the Congress, which is being managed locally by Jutta Bergler-Klein from MedUni Vienna's Department of Cardiology, the very latest research results in the field of cardiovascular imaging will be presented and specialist lectures will be given by internationally renowned speakers. Jutta Bergler-Klein will be reporting on the very latest findings in the field of cardio-oncology, where cardiac imaging plays a major role in the early detection of changes in the heart muscle following chemotherapy for cancer diseases.



---