All News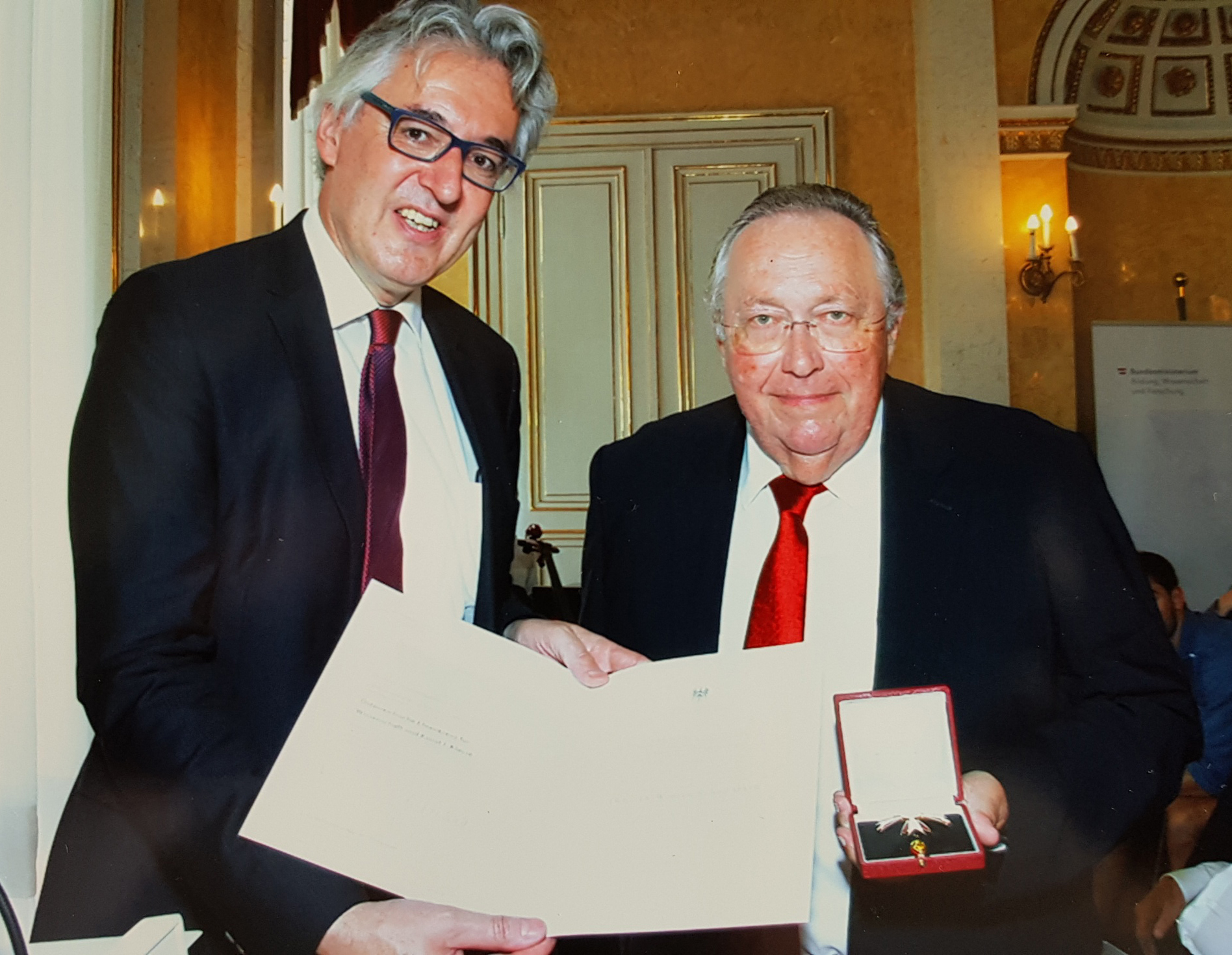 (Vienna, 12 July 2019) Wolfgang Richard Mayr, emeritus professor of blood group serology, has been awarded the Austrian Cross of Honour for Science and Art, 1st Class, for his services in the fields of transfusion medicine, transplantation immunology and immunogenetics.
Wolfgang Richard Mayr is emeritus professor of blood group serology. He headed up MedUni Vienna's Department of Blood Group Serology and Transfusion Medicine until 2012.

He gained his postdoctoral qualification at a very early age and then obtained a lectureship in blood group serology in 1974, in immunology in 1984 and in transfusion medicine in 1986. The main focuses of his scientific work are blood group serology and transfusion medicine, transplantation immunology (HLA histocompatibility antigens) and immunogenetics (DNA polymorphisms (occurrence of multiple gene variants) and chimerism).

From 1986 until 1992, Wolfgang Mayr was a professor and head of the Institute for Transfusion Medicine of RWTH Aachen and, from 1992, he was professor of blood group serology and head of the division of the same name at the Medical University of Vienna. Since its amalgamation with the Division of Transfusion Medicine in January 2010, he became head of the whole department. In this role and by virtue of his scientific work, he made an important contribution towards establishing this discipline and promoting its recognition worldwide.

Mayr has published 595 publications on transfusion medicine, blood group serology, immunohaematology, immunogenetics, transplantation immunology and HLA (transplantation antigens). He has received numerous awards and is a member and honorary member of many international professional societies.

For many years, Wolfgang Mayr also served as medical director of the Austrian Red Cross' blood donor centre for Vienna, Lower Austria and Burgenland and is still active in an advisory role, particularly in the areas of histocompatibility and immunogenetics.



---