All News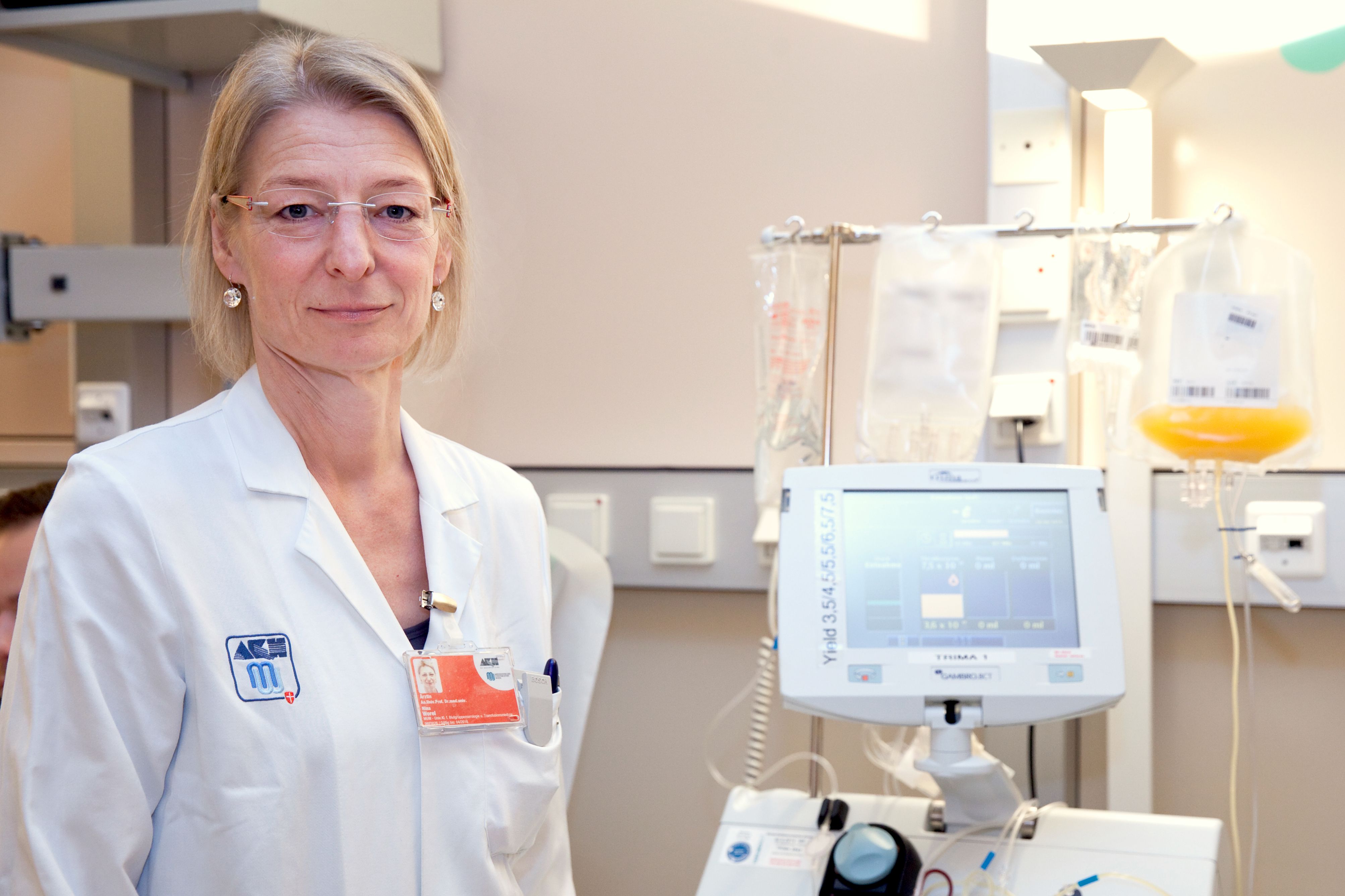 (Vienna, 11-06-2019) Nina Worel of the Department of Blood Group Serology and Transfusion Medicine of MedUni Wien has received the Erwin Domanig Prize 2019 which is awarded by the Austrian Society for Blood Group Serology, Transfusion Medicine, Regenerative Medicine and Immunogenic (ÖGBT) for excellent scientific work in the field of blood group serology and transfusion medicine every two years.
In her work "Extracorporeal photopheresis (ECP) as second-line therapy for patients with acute graft-versus-host disease (aGVHD): does the number of cells treated matter?" she was able to show in 99 patients with 1215 ECP treatments that there was no correlation between treated number of cells and the reaction of the aGVHD existed in the multivariate analysis. However, with a sensitivity of 75%, the receiver operating characteristic (ROC) curve analyses indicated a correlation between therapy reaction and a cell number of 8.4 x106/kg lymphocytes or 13.9 x106/kg mononuclear cells per individual treatment during the first month. These results allow for the assumption that, obviously, only a limited number of treated cells is necessary to initiate an immunomodulatory effect (Transfusion 2018;58:1045-1053).

Regarding the person
Since April 1994, Nina Worel is employed at the Department of Blood Group Serology and Transfusion Medicine at der MedUni Wien. Her scientific interest is particularly devoted to cell therapy and the therapeutic apheresis process. This sector was also the basis for her postdoctoral thesis. In October 2003, she was awarded the "Venia docendi" for the subject Blood Group Serology and Transfusion Medicine. Since the year 2000, she is the Head of the therapeutic apheresis sector and manager of the sector for the harvesting and processing of stem cells and bone marrow including cryoconservation, long-term storage and dispensary since 2001.



---