All News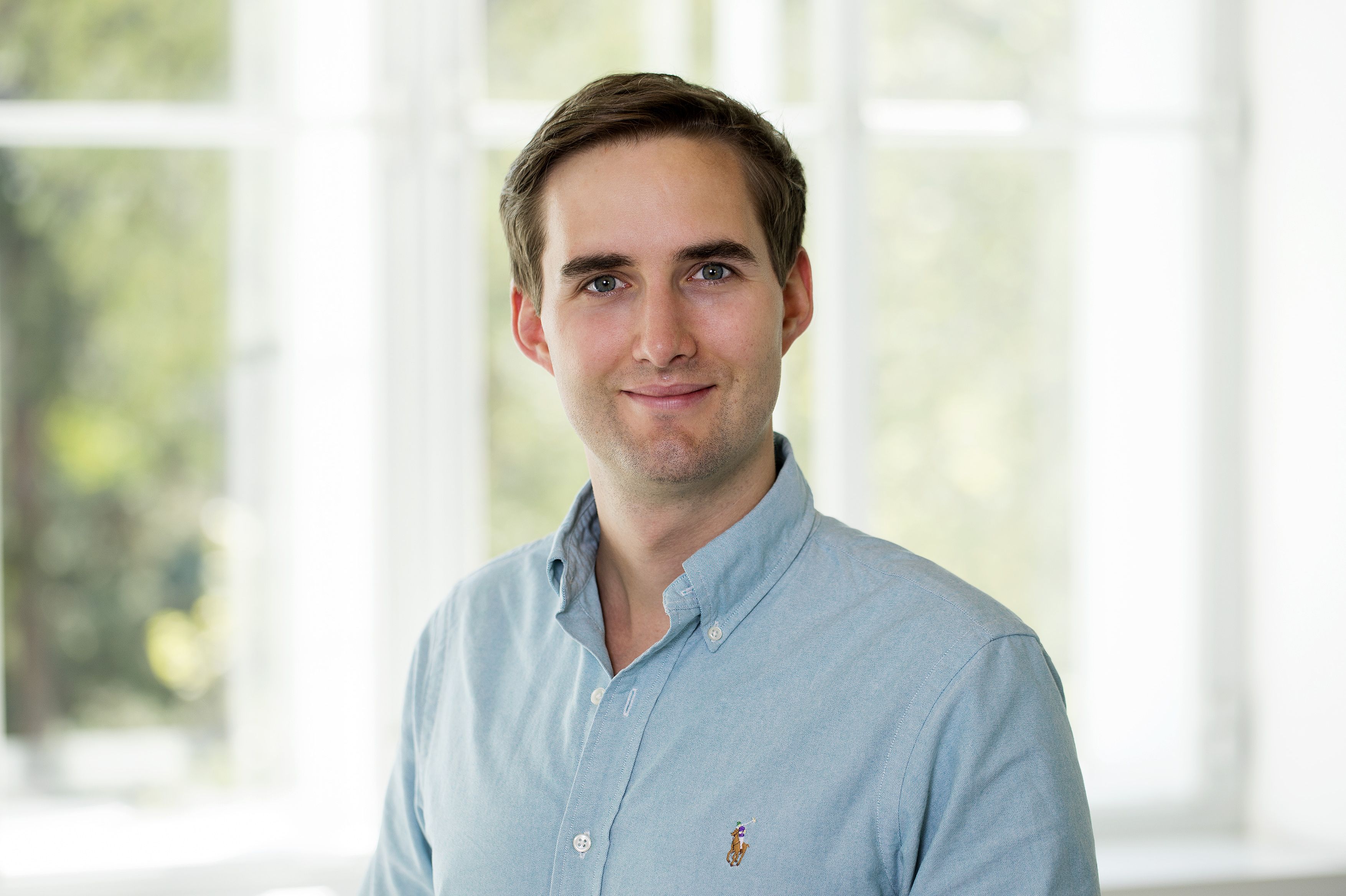 (Vienna, 12 November 2019) Michael Wagner from the Department of Pediatrics and Adolescent Medicine at MedUni Vienna/Vienna General Hospital is being nominated Early Career Investigator in the February 2020 edition of leading paediatric journal "Pediatric Research". Wagner is lead author of the study: "Eye-tracking during simulation-based neonatal airway management ", published in "Pediatric Research" in August 2019.
Eye-tracking analysis during neonatal resuscitation
Neonatal resuscitation is always a stressful and challenging situation for everyone involved. Particularly for new, inexperienced staff, it is important, albeit often difficult, to carry out the individual steps of the algorithm correctly. In such a delicate situation, high-quality neonatal airway management is one of the most crucial factors in the child's survival and therefore deliberate focus should be placed upon this important technique.
It is known from other medical areas and studies that being distracted in critical situations is potentially dangerous for patient safety. Measurements with eye-tracking glasses help to objectively identify and analyse the visual behaviour, and also the focus and distractions, of medical staff.

This pilot study, which was conducted while Michael Wagner was on an international placement at Yale University (USA), included 13 participants. A team of between two and four people had to perform the neonatal resuscitation procedure in a simulated environment. The team member responsible for managing the airway and ventilating the new-born had to wear eye-tracking glasses during the procedure.

The study showed that, at the start of the resuscitation procedure, the participant was still primarily focusing on the child and correct ventilation was provided. However, as the resuscitation procedure progressed – and stress levels rose – the participant became increasingly distracted by the placement of a naval vein catheter, the start of cardiac massage and the administration of drugs. It was observed that, during placement of the naval vein catheter, the participant's focus moved from the child to the catheter and ventilation was even interrupted during this time.

Due to the pilot status of the study, the quality of ventilation during the distractions was not measured. This will be done as part of a study that is already planned, once again to be conducted in collaboration with Yale University. The next step will also include taking measurements during real resuscitation procedures and using the instructive videos and knowledge from this study to adapt training to suit the individual, thereby improving the quality of patient care in the clinical setting as well.

Commitment to paediatric simulation and patient safety
Michael Wagner is a founding member and Board member of the Pediatric Simulation Network, which aims to establish and promote standards and research in the field of simulation-based training and education. In September 2017, a Working Group for Pediatric Simulation and Patient Safety was also set up in collaboration with other colleagues in the Austrian Society for Pediatric and Adolescent Medicine. In 2017, Wagner obtained research funding for a resuscitation study and received the Young Investigator Award for the project and the corresponding publication and, since then, has acquired research funding for two further projects. Further research projects on the subject of resuscitation, simulation and patient safety are being conducted, some of them in collaboration with national and international partners. A lot of work is being done in association with the Centre for the Studies of Asphyxia and Resuscitation (Edmonton, Canada) and Yale University (New Haven, USA). The research scope includes neonatal resuscitation and studies to improve training in this area. In addition, biometric data (heart rate, visual behaviour, stress measurements) and their influence upon stress, attentiveness, workload and teamwork are being studied in both the training and hospital setting. Michael Wagner is currently working with the scientific team for paediatric simulation and patient safety on developing and implementing innovative technologies to improve training in the care of premature and new-born babies. They are investigating and using 3D-printed models, Virtual and Augmented Reality and Artificial Intelligence to provide individualised training courses and to expedite translation and interaction from hospital to simulation training and back again.

About Michael Wagner
Michael Wagner is training to be a consultant paediatrician at the Department of Pediatrics and Adolescent Medicine, Comprehensive Center for Pediatrics, Division of Neonatology, Intensive Care Medicine and Neuropediatrics. He completed his medical studies at the Medical University of Vienna in 2014 and is currently working to complete his PhD thesis on paediatric simulation, resuscitation and patient safety. His studies have won him the SSH (Society for Simulation in Healthcare) Pediatrics Section Research Award, the GNPI (Society for Neonatology and Pediatric Intensive Care Medicine) Science Prize and the Patient Safety Award and he was also a finalist for the International Medis Awards for Medical Research. Wagner member of the Board of Directors of the International Pediatric Simulation Society.

Service:
Biocommentary Wagner – Early Career Investigator Pediatric Research
https://www.nature.com/articles/s41390-019-0642-y
Wagner, M. ECI biocommentary—February 2020. Pediatr Res (2019) doi:10.1038/s41390-019-0642-y

Publication Pediatric Research
Wagner M, Groepel P, Bibl K, Olischar M, Auerbach MA, Gross IT. Eye-tracking during simulation-based neonatal airway management (Pediatr Res, 2019 Sep. Doi: 10.1038/s41390-019-0571-9)
https://www.nature.com/articles/s41390-019-0571-9
---