All News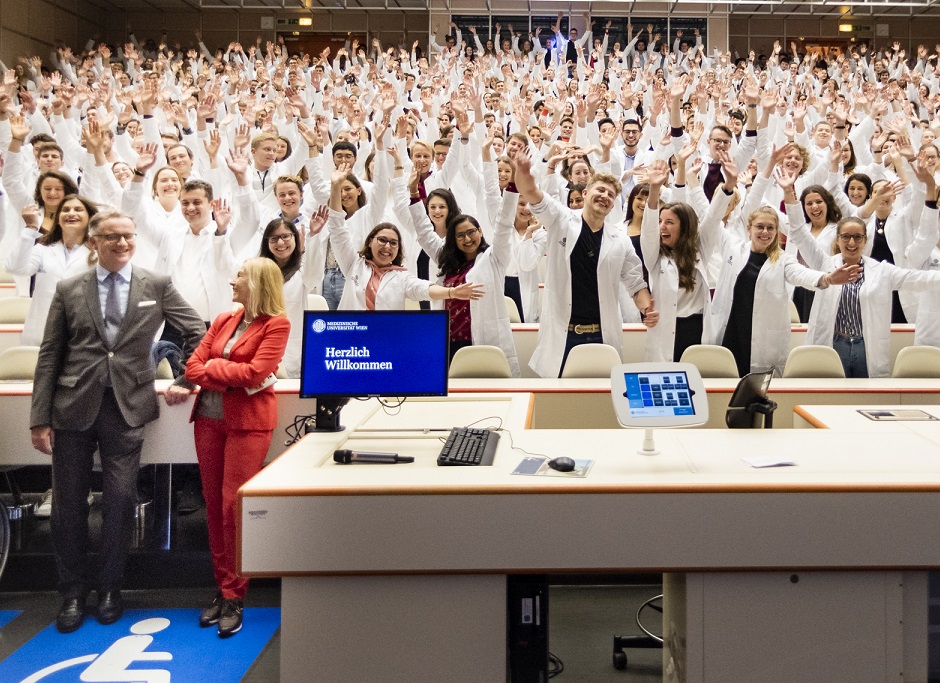 (Vienna, 03 October 2019) This week, 660 first-semester students in human medicine and 80 freshman dentists began their studies at MedUni Vienna. Rector Markus Müller and Vice-Rector Anita Rieder welcomed the new students as part of the "White Coat Welcome" at the Lecture Hall Center (Hörsaalzentrum) at the MedUni Vienna.
As a "Welcome Gift", the new students received MedUni-Vienna-lab-coats. They used the evening to make initial contacts with their classmates.
For the first semester students, who had qualified for their study places by means of the admission procedure MedAT, now the study of human and dental medicine begins.
The courses of the new winter semester will also start this week for the higher semester students.


---