All News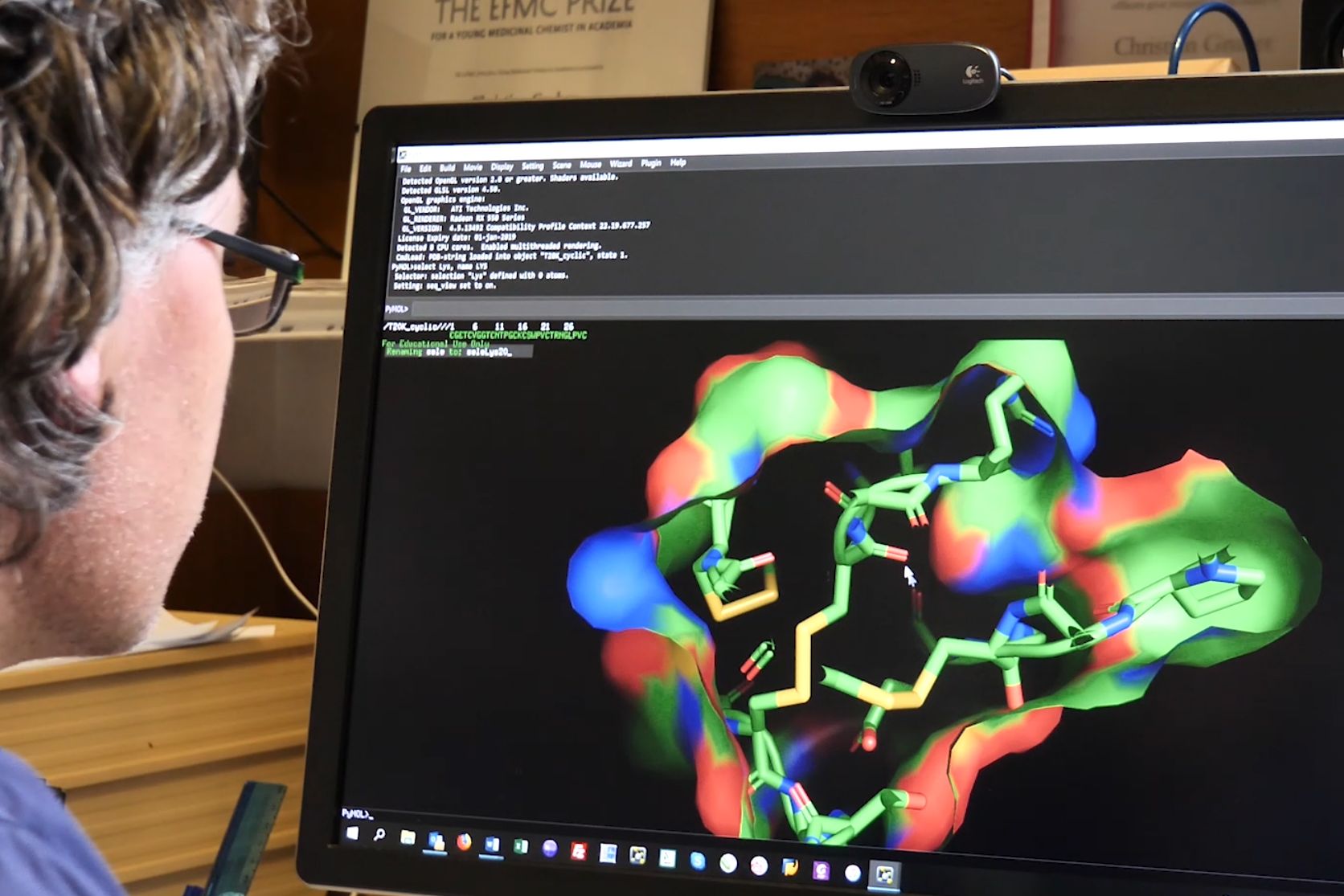 (Vienna, 15 October 2019) A MedUni Vienna project has been nominated for the PHOENIX Austrian Founders Prize, in the "prototypes" category. The "Cyclotides" project uses an active agent based on a special synthetic plant peptide (cyclotide) to treat MS.


The invention comes from Christian Gruber from MedUni Vienna's Center for Physiology and Pharmacology and Carsten Gründemann from Freiburg University Hospital and has been patented and marketed by MedUni Vienna.

It concerns the development of an active agent administered in tablet form to treat multiple sclerosis. Working in the context of the AWS-funded PRIZE programme, Gruber and his colleagues were able to show, in an animal model, that there was no further development of the usual clinical signs of multiple sclerosis after administration of a special synthetic plant peptide (cyclotide).
The invention was reported to the Rectorate in 2011 and was taken up. Technology Transfer, together with the scientist, applied to AWS for the PRIZE project in 2013 and this was implemented between 2014 and 2015. With the aid of this prototype funding, it was then possible to license out the technology exclusively to the company Accequa AB. The start-up company Cyxone was then founded in 2016, with its headquarters in Malmö, Sweden. Cyxone they carried out the preclinical development in collaboration with the universities. The clinical Phase 1 was successfully completed in 2019. The underlying patents are already granted in the countries of Europe, as well as in the USA and Australia.

This year will be the sixth time that the PHOENIX Austrian Founders Prize has been awarded. The award is commissioned by the Austrian Federal Ministry for Digitisation and Business Location and the Federal Ministry for Education, Science and Research to recognise the best start-ups, spin-offs and prototypes, in order to provide a platform for outstanding knowledge transfer from science to industry. There is also a prize for a project submitted in the category "Women" to recognise projects in which a woman has played an important part as a researcher, founder or business manager. This is aimed at highlighting the potential of women in the field of high-tech start-ups. Following the submission phase, the AWS expert jury has now announced the nominations.
The "Cyclotides" project was nominated in the "Prototypes" category.

The PHOENIX Founders Prize is organised by Austria Wirtschaftsservice (aws) in collaboration with Forschungsförderungsgesellschaft (FFG) and the Industriellenvereinigung (IV).

This year, a total of 18 submissions have been nominated for the PHOENIX Founders Prize. The nominations were decided for each submitted category on the basis of an assessment of their social relevance, whether or not they have a unique selling point and the viability of their business model. The jury also based its decision upon criteria such as the management of intellectual property.


---