All News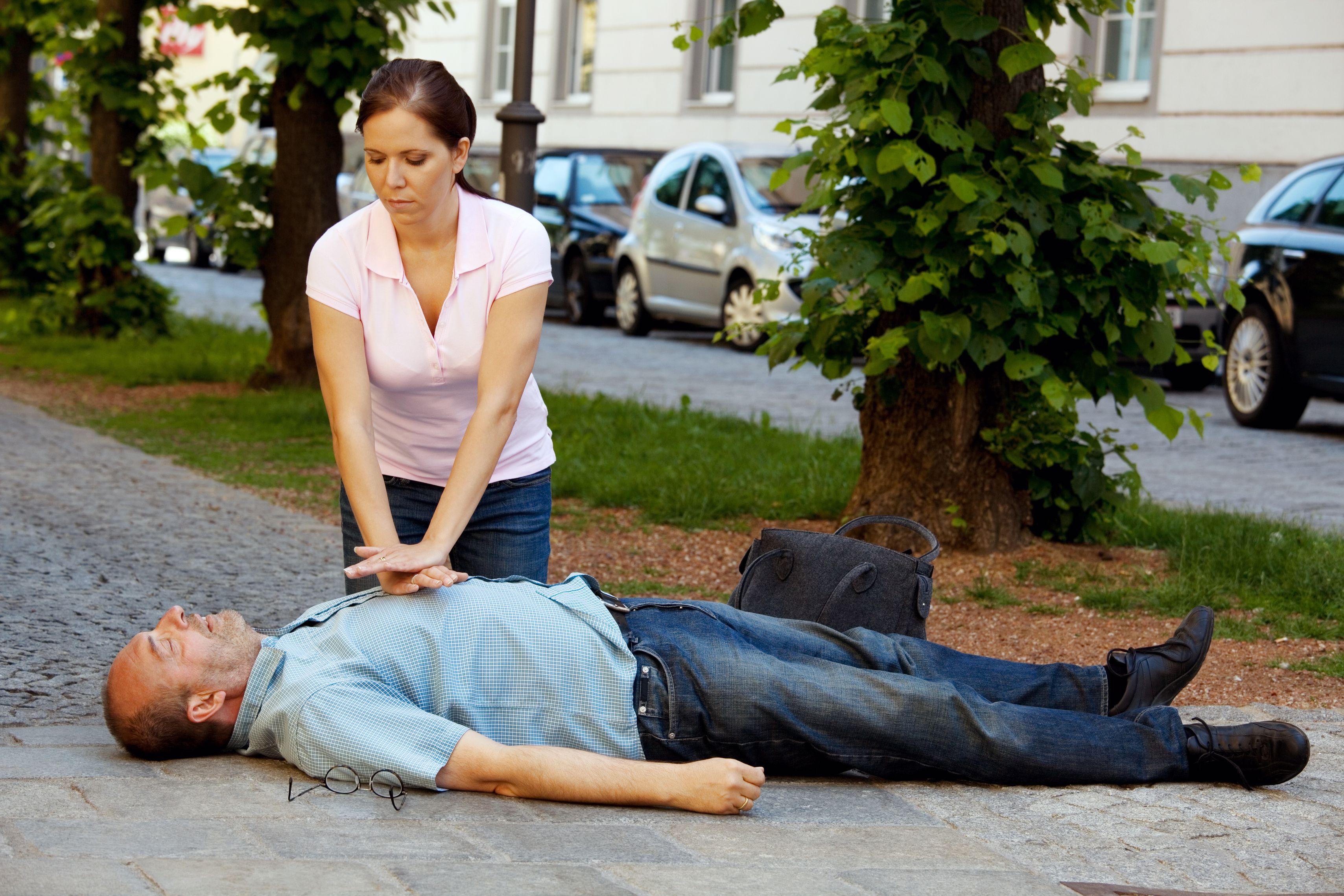 (Vienna, 16 October 2019) On the occasion of World 'Restart a Heart Day' and World Anaesthesia Day on 16 October, the City of Vienna and Puls, the Association for the Control of Sudden Cardiac Arrest, are again highlighting their education campaign. For one week from 21 – 26 October, there will be numerous activities, such as CPR training sessions, deliveries of defibrillators, educational work with collaborating media partners to show how important first responders are in the survival chain: the only thing you can do wrong is to do nothing. The Austrian Society of Anaesthesiology, Resuscitation and Emergency Medicine (ÖGARI) is also appealing to the public to intervene in the event of emergencies.







"Our common goal is to make Vienna the most HEART-safe city," explains Vienna's Mayor, Michael Ludwig. "With this goal in mind, numerous projects have been launched and implemented since 2013. Together, we have declared war on cardiac death – because every single life counts." The projects are being medically supervised by MedUni Vienna. "Even as recently as 2010, only 10% of people who suffered sudden cardiac arrest outside hospital survived, whereas now this figure has risen to 20%. We want to build on this and improve the chances of survival still further."

In the meantime, there are now more than 1,000 public defibrillators available in Vienna, which the emergency response centre can also call upon, if needed. All administration buildings in Vienna are equipped with defibrillators and, as well as the emergency services, nearly all police and fire brigade vehicles carry a defibrillator, as well as staff who are trained in its use. "The Lifesaver app, where people can register to provide active help, if they are in the vicinity of an emergency, has already been downloaded 5,400 times," emphasises Ludwig.

"We want to use Resuscitation Week to make people aware that they cannot do anything wrong when trying to resuscitate a person after sudden cardiac arrest," points out Puls President Harry Kopietz. And the initiatives already carried out by Puls, together with the City of Vienna and its partners, are already bearing fruit:
"Right through from nurseries and schools to elderly people, there is enormous interest in CPR and in the use of defibrillators," explains Kopietz.

"The secret of resuscitation is simple: it is all about the length of time that elapses before appropriate resuscitation measures are started," explains Mario Krammel, Senior Doctor at Vienna Emergency Services and executive Puls President. In cardiac arrest, the probability of survival drops by 10% a minute and irreversible brain damage starts to occur after around three minutes. "The first responder procedure is simple: in keeping with our motto "Call – Press – Shock", you should call the emergency number 144, then press rapidly and firmly in the centre of the chest and deploy one of the 1,000 defibrillators that are now available in Vienna as soon as possible."

"Better to pitch in than to wait. When it comes to first aid, the only thing you can do wrong is to do nothing!"
To mark World Anaesthesia Day and World Restart a Heart Day on 16 October, the Austrian Society of Anaesthesiology, Resuscitation and Emergency Medicine (ÖGARI) is also appealing to the public to intervene in emergencies. "In the case of cardiac arrest, every second counts. The survival rate triples if members of the public start CPR immediately while waiting for professional help to arrive. Hence, our appeal: Better to pitch in than to wait. When it comes to first-aid, the only thing you can do wrong is to do nothing!", says ÖGARI President, Klaus Markstaller, Head of the Department of Anesthesia, Critical Care and Pain Medicine at the Medical University of Vienna/Vienna General Hospital.

Just a few minutes without oxygen can cause brain damage
On World Anaesthesia Day, anaesthesiologists around the world are reminding people about the first successful anaesthesia with ether, carried out by William Thomas Green Morton in Massachusetts General Hospital in Boston on 16 October 1846. The ability to operate pain-free revolutionised the whole of medicine and allowed surgery to develop. Anaesthesiologists are taking this opportunity to talk about the many different applications of anaesthesia. "Emergency medicine is a very important pillar of our specialisation and is often also regarded as being somewhat spectacular. But, more often, anaesthetists go completely unnoticed as they watch over the lives of their patients in the background. Even where anaesthesia is used on intensive care units or in pain and palliative medicine, we are the guarantors of a high level of patient safety," says the ÖGARI President. Since last year, World Anaesthesia Day is being marked together with World Restart a Heart Day.

"We want to make people aware of the importance of being able to do CPR," stresses Markstaller. Even after 3 to 5 minutes without a functional oxygen supply, serious brain damage starts to occur. It is therefore critical that members of the public or first responders start resuscitation straightaway. In Europe and the USA alone, around 700,000 people die every year, because they were not resuscitated quickly following an acute cardiac arrest. If CPR is started promptly by members of the public, to bridge the time until professional resuscitation can be administered, approximately half of those suffering a cardiac arrest will survive. However, if people do nothing and wait for the emergency services to arrive, this proportion falls to less than 10%.

Cardiac massage is more important than mouth-to-mouth resuscitation
"Unfortunately, many people lack the confidence and knowledge to attempt CPR. But the recommendations for resuscitation by members of the public have changed over the last few years – they are now much simpler," explains Professor Markstaller. So now, less emphasis is put on the "kiss of life" and more on rapid and correct cardiac massage, that is to say compression of the ribcage (chest compressions). Since, in the event of an acute circulatory arrest, the blood is initially still adequately saturated with oxygen, the main aim is to restore blood circulation. It is therefore not necessary to start mouth-to-mouth resuscitation immediately and, indeed, members of the public are often reluctant to do so on hygiene grounds. The simple and highly effective method of resuscitating someone is to administer chest compressions on the bottom third of the sternum down to a depth of 5 to 6 cm at a rate of 100 compressions/minute.

Defibrillators do not replace cardiac massage
The ÖGARI President welcomes the widespread availability of defibrillators (Automatic External Defibrillators, AED) in public places. These are now widely available in Vienna – but, in some cases, the shocking devices can give a false sense of security, as Markstaller explains: "The omnipresent devices might perhaps give the impression that only technology can be trusted in the event of a cardiac arrest. But, particularly for unskilled people, it is much better to start cardiac massage immediately rather than lose time seeking out and starting up a device, because time equals brain." In keeping with the motto, "CHECK, CALL, PRESS", first call for help and then administer cardiac massage to establish and maintain minimal circulation. Only then does a defibrillator come into play. "If there are enough people on hand to help and someone has time to fetch the defibrillator and start it up, then the device is a perfect addition. But it does not replace basic CPR," explains Markstaller.

ÖGARI is committed to educating people about what to do in the event of a cardiac arrest and in what sequence to perform the emergency measures. This should also be aimed at children and adolescents as important potential first responders. For example, campaigns run in Germany as part of the "KIDS SAVE LIVES" initiative among schoolchildren aged between 8 and 12, resulted in the proportion of resuscitations by members of the public increasing from less than 20% to 42% (2017). Says Markstaller: "Programmes such as these should definitely be offered more in schools."

The ÖGARI President also thinks it would be a good idea to train certain groups of professionals to use defibrillators – as was done in the case of Vienna Police Force, where a defibrillator is now carried in all their vehicles. "In an emergency, the police often arrive on the scene before the emergency services, because they are on patrol and have more police cars permanently deployed," says Markstaller. "A large-scale scientific study is currently being conducted to evaluate the effects of these innovative measures. It is already clear that there has been a dramatic improvement in the figures for resuscitation of people suffering an acute circulatory arrest."

Everyone can save lives: Follow the right procedure with the "CHECK-CALL-PRESS" formula

1. CHECK
• Make sure that you can approach without putting yourself in danger.
• Check whether the collapsed person is responsive.
• Tilt their head back, lift their chin and check their breathing.
• If the person does not respond or is not breathing normally, then cardiac massage is necessary.

2. CALL:
• Call 144 and follow the instructions.
• If there is someone on hand to help, ask them to call 144 and fetch a defibrillator, if possible.
• Cardiac massage is the key element for survival – so do not stop or slow down.

3. PRESS:
• Place both hands on the centre of the ribcage.
• Press 100 – 120 times/minute, 5 to max. 6 cm deep, e.g. to the rhythm of the Bee Gees's song "Stayin' Alive".
• If you are trained, give two breaths after every 30 compressions, otherwise just continue to press down on the chest.
• Press firmly and quickly. Don't worry, you can't do any harm.
• If a defibrillator is available, switch it on immediately and follow the instructions.
• When the emergency services arrive, continue pressing until you are asked to stop.


---