All News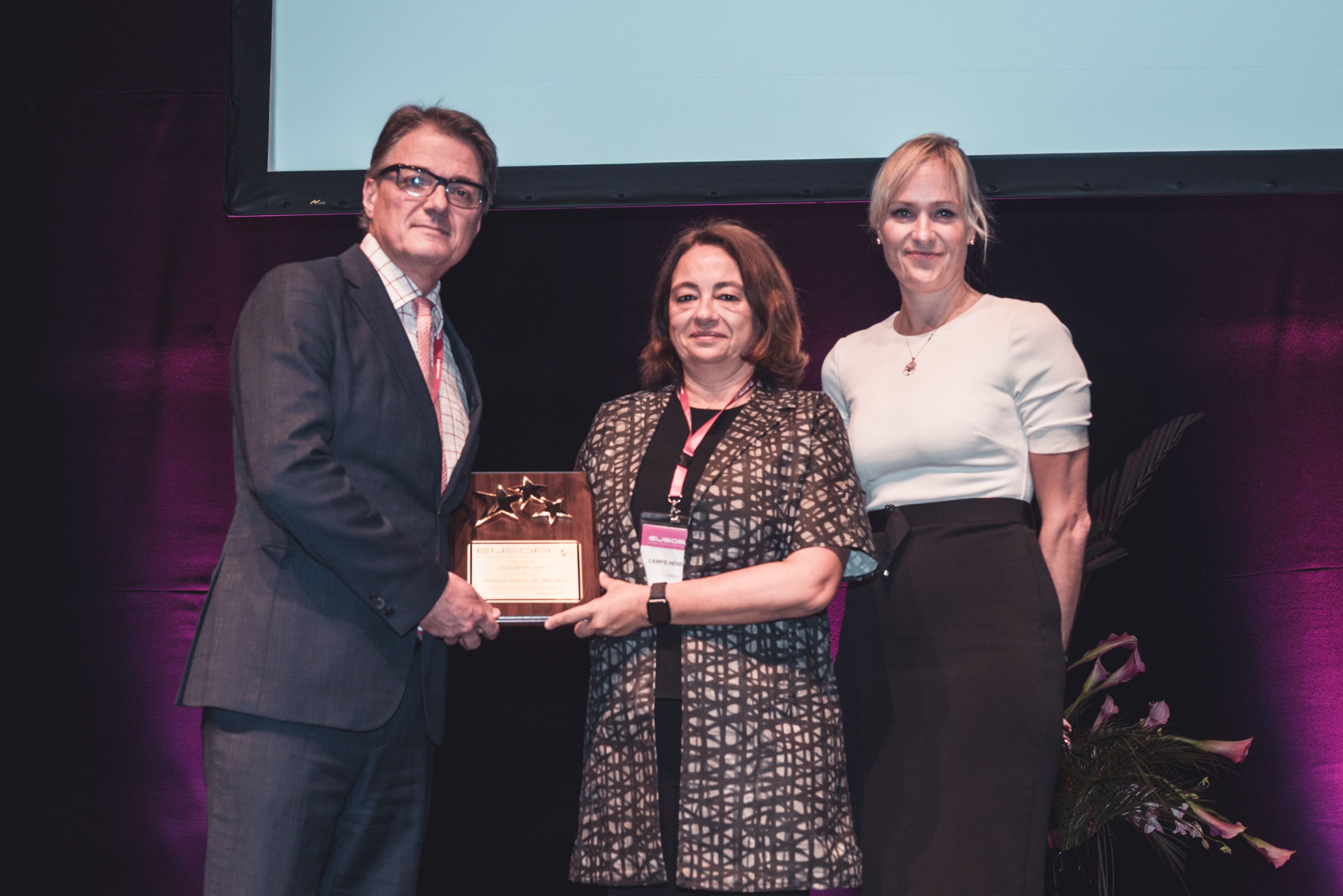 (Wien, 07-10-2019) Thomas Helbich, Deputy Head of the University for Radiology and Nuclear Medicine of MedUni Vienna was awarded the Gold Medal for his scientific merits at the congress of the European Society of Breast Imaging (EUSOBI) in Budapest.
The European Society of Breast Imaging acknowledged Helbich's services in the field of breast cancer imaging. During his ceremonial address, he spoke of the imaging methods in breast cancer detection to be expected in the future. New functional and molecular imaging methods are presented, which allow phenotyping the tumour biology. It is a further step in the implementation of the value-oriented health system with prevention, prediction, prognosis and early diagnosis.

Regarding the person
Thomas Helbich studied medicine in Vienna and successfully completed his special studies on the subject of radiology. Research periods led him to the Center for Pharmaceutical and Molecular Imaging (CPMI) of the University of California (San Francisco). Following his position as Deputy Head of the division for surgical diagnostics (2005 to 2007)at the MedUni Vienna, he took on a professorship as Head of the Breast Imaging Department at the radiology division of the University of Toronto from 2007 to 2008. Since 2008, Thomas Helbich manages the division for molecular and gender imaging as Second Deputy Head of the University Clinic for radiology and nuclear medicine of MedUni Vienna. In this function, he is also Head of the Preclinical Imaging Laboratory (PIL). Thomas Helbich holds numerous awards and is a member of several international specialist associations.



---