All News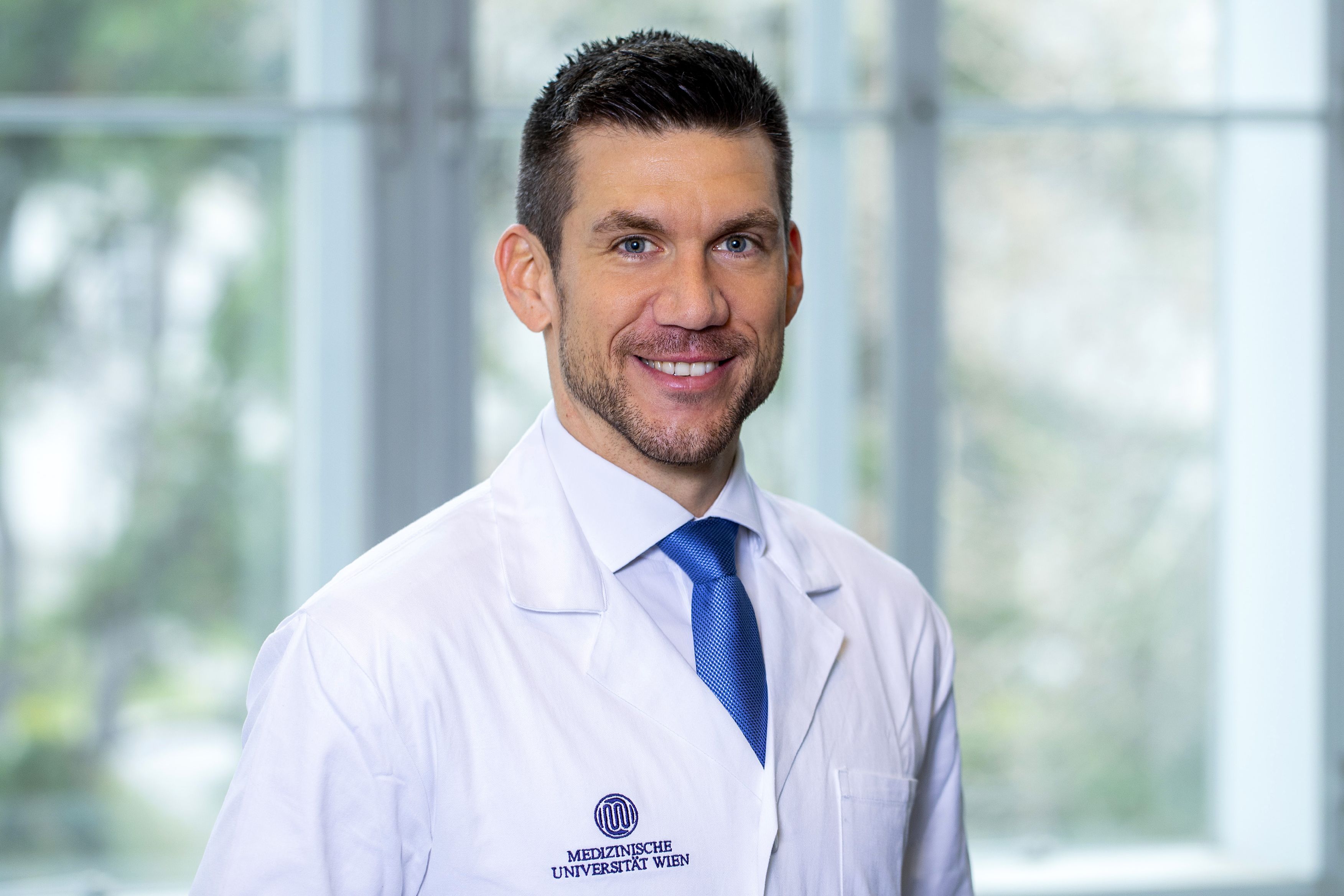 (Vienna, 21 October 2019) Thomas Reiberger, gastroenterologist at MedUni Vienna and Adjunct Principal Investigator at the CeMM and Ludwig Boltzmann Institute for Rare and Undiagnosed Diseases (LBI-RUD), was presented with the Rising Stars Award at UEG Week in Barcelona, the congress of the largest expert association in the field of gastroenterology.
UEG (United European Gastroenterology) confers this award every year to a handful of selected researchers. The award-winners are selected by the UEG Scientific Committee, based on suggestions put forward by national associations. They are highly promising clinical researchers under the age of 40, who have an outstanding scientific track record and have produced internationally visible, independent research. Thomas Reiberger is the only awardee from Austria. The award is presented during UEG Week from 19 to 23 October in Barcelona, the largest international gastroenterology meeting with approximately 14,000 participants.

Follow the Rising Star Talk
Thomas Reiberger's Rising Star Talk entitled "Understanding pathophysiology in order to identify novel therapeutic strategies for chronic liver diseases" took place between 16:00 and 17:30 hrs on 21 October 2019 in the session "Management of patients with portal hypertension" and was live streamed: https://live.ueg.eu/ or via the UEG Week App https://live.ueg.eu/week/app/
A second lecture given by him will also be recorded and streamed: "Cirrhosis and its complications" between 14:44 and 14:59 hrs on 23 October in the session "Hepatology: What's new in 2019?".

About Thomas Reiberger
Thomas Reiberger studied medicine at MedUni Vienna and, after a first post-doc at the Medical University of Vienna's Division of Pathophysiology focusing on ex-situ liver perfusion and liver cell biology, he started his specialist training in internal medicine at the Division of Gastroenterology and Hepatology. Following his clinical appointment, he set up the Vienna Hepatic Experimental (HEPEX) Lab at the Medical University of Vienna, where he conducted translational clinical studies into portal hypertension and fibrosis. He obtained his Venia docendi in 2011 and his registration as a Consultant in Internal Medicine in 2012. His main area of research is the investigation of novel therapeutic strategies for patients with liver diseases. In this regard, he is studying the effects of anti-angiogenic therapies, FXR agonists, stimulators of soluble guanyl cyclase and therapeutic modulation of the gut-liver axis in portal hypertension and liver fibrosis. Thomas Reiberger has also been Director of the Cirrhosis Outpatient Clinic and the Hepatic Hemodynamic Laboratory of the Medical University of Vienna since 2018. Since November 2018, he has been Adjunct Principal Investigator at the CeMM (Research Center for Molecular Medicine) of the Austrian Academy of Sciences and at the Ludwig Boltzmann Institute for Rare and Undiagnosed Diseases (LBI-RUD).

About UEG
UEG, United European Gastroenterology, is a non-profit organisation combining all leading European consultants and national societies concerned with digestive health. The member societies represent more than 30,000 specialists from all areas of gastroenterology. Together, they provide services for all members of the healthcare professions and researchers in the field of digestive health. The role of the UEG is to make concerted efforts to learn more about digestive diseases, including their prevention, research, diagnosis, recovery and sensitisation. The Annual Congress brings together around 14,000 experts in one place, this year in Barcelona from 19 to 23 October.

---