All News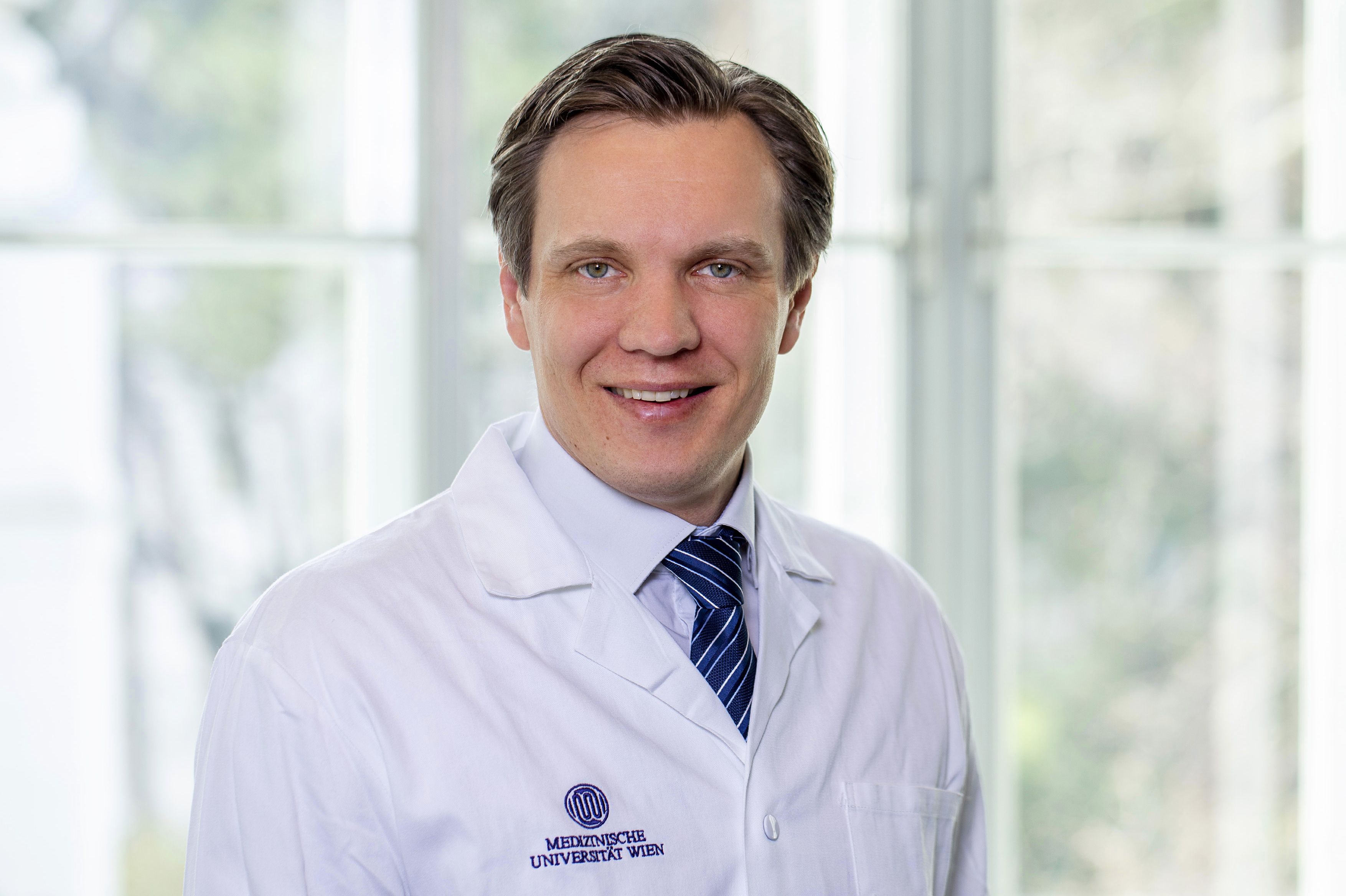 (Vienna, 27-09-2019), Matthias Preusser, Professor for internal oncology of MedUni Vienna and Head of the Clinical Division for oncology of MedUni Vienna at AKH Vienna, became President-elect of the European Association of Neuro-Oncology (EANO). As at 2021, he shall thus take over the management of one of the world's leading neurooncological specialist associations.
EANO is an interdisciplinary cooperation with the objective of improving the treatment and research of brain tumours. With approx. 700 members, it is the most significant neurooncological society worldwide next to the US-American SNO (Society of Neurooncology). EANO arranges conventions and summer/winter schools, supports the career development of various health occupation representatives with focus on brain tumours and produces internationally highly distinguished therapy guidelines, which are published in the highest-ranking journals (e.g. Neuro-Oncology, Annals of Oncology, Lancet Oncology). Every year, EANO hosts a convention with 800-1000 international participants.

Since 2016, Preusser was a member of the Executive Board and Treasurer of the company since 2018; now, he has been elected President of EANO 2021/2022 (and is President-elect up to that point). Matthias Preusser is the first internist oncologist among the previous presidents of the multidisciplinary corporation. "This position is a great award and honour and reflects the international importance of our neurooncological team", Preusser states happily about his election. "My efforts shall be geared toward the furthering advancement of neurooncological junior scientists and to increase the number of members, particularly in central and eastern Europe and to strengthen the cooperation with other international neurooncological societies, such as SNO and ASNO."

The annual convention 2022 shall be held in Vienna under the Congress Presidency of Preusser.

About the person
Matthias Preusser is specialist for internal medicine, haematology and internal oncology. Since 1 October 2018, he is Professor for internal oncology of MedUni Vienna and Head of the clinical division for oncology of the University Clinic for internal medicine I of MedUni Vienna/AKH Vienna since 1 November 2018.
Preusser is the coordinator of the Central Nervous System Tumours Unit (CCC-CNS) of the Comprehensive Cancer Center (CCC) of MedUni Vienna and the AKH Vienna as well as a member of the management team of the CCC Cancer School.
Next to his employment at EANO, Preusser also holds managerial functions for other international specialist associations such as the European Society for Medical Oncology (ESMO), and the European Organisation for Research and Treatment of Cancer (EORTC).

He is furthermore the author of numerous studies and specialist articles, co-author of the "World Health Organization (WHO) Classification of Tumours of the Central Nervous System", deputy editor-in-chief of the international specialist magazine ESMO Open and editor of a textbook on internal medicine. Matthias Preusser achieved numerous distinctions and advancement rewards, among them the Sibylle Assmus advancement report, research advancement reports of the city of Vienna or the Cardinal Innitzer advancement award.


---